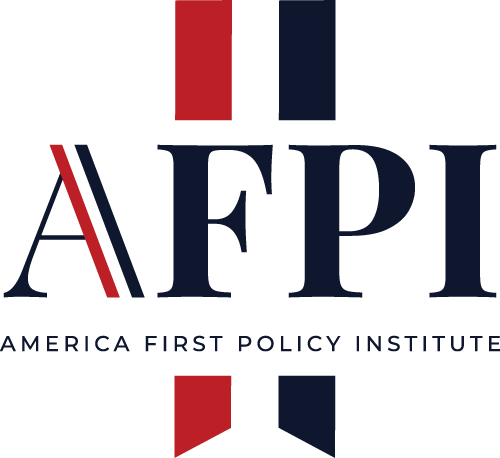 Center for Education Opportunity
AMERICA FIRST EDUCATION: Creating Opportunity for All Americans
May 26, 2021
For American families and students today, education should provide a pathway to the realization of their aspirations and a realization of their dignity. Right now, public education achieves neither. The key to a better education system, one that serves both America and Americans, is researching and developing policies that put American families first, including choice.
An America First education policy means putting every student first—always. Now is the time to look at where our public schools have failed parents and students over the last year and how we move forward in a way that ensures that students and parents are never held hostage by bureaucracies, unions, or politicians. An America First education policy ensures parents are given the power to choose the best educational opportunity and that our school systems are responsive to the needs of students.
The American First Policy Institute (AFPI) will formulate educational research and policies that provide educational opportunity for all American families, and will not be beholden to the one-size-fits-all approach endorsed by Washington D.C. AFPI will prioritize putting parents and students – not not bureaucracies, unions, or politicians – in charge of the education of American's next generation.
AFPI aims to restore our system of public education to its original, legitimate purpose: educating and raising the next generation of Americans, facilitating their dreams, and our prosperity. Providing a high-quality education with opportunities that benefit every student will create greater outcomes for our next generation.
AFPI will educate parents, states, and local leadership on the importance of expanding educational opportunities and programs, by advocating for policies that make tangible reforms to our education system and by creating greater outcomes for America's future.
It is AFPI's mission and intention to rethink education and put hardworking American families and students first, especially at the root of our education system.
Policy Opportunities
As the American people emerge from the unprecedented COVID-19 crisis, it is our duty as Americans to protect the future of this great Nation, our children, and their pathway to prosperity. The AFPI Center for Education Opportunity is putting the expansion of American educational opportunities at the root of our mission to reform our Nation's current education system. AFPI will research and develop policies that provide education opportunities starting at the local and state levels of government while driving the conversation at the federal level. We will do this by:
Increasing Education Opportunities
— Provide evidence-based insights to states about how they can best pursue school choice policies that enhance educational outcomes for parents and students
— Research and develop strategies that hold state leaders and schools accountable for providing high-quality education
— Ensure that students in historically distressed communities have access to high-quality education opportunities
Increasing Early Literacy
— Develop comprehensive state early literacy plans to ensure students have the foundational reading skills they need to succeed:
AFPI will assist states in advancing policies and procedures to ensure early detection of reading deficiencies that occur within the first month of school entry.
AFPI will develop intensive strategies to help struggling students get the interventions needed to improve reading proficiency.
Creating Greater Student Outcomes
— Advance critical and necessary programs and courses preparing American students for future success, such as vocational education, computer science, science, technology, engineering, and mathematics
— Maintain or reinstate programs that go beyond the one-size-fits-all model and that benefit gifted students, average students, and students with special learning needs
— Identify successful state-level reforms that have helped improve the teaching profession and student outcomes
Improving Spending on Education
— Provide transparency regarding the flow of education dollars and its relationship to quality educational outcomes for students
— Ensure funding directly impacts students
— Raise awareness about existing federal, state, and local funds that can be better spent to help produce high-quality education choices and increased opportunity for all American students