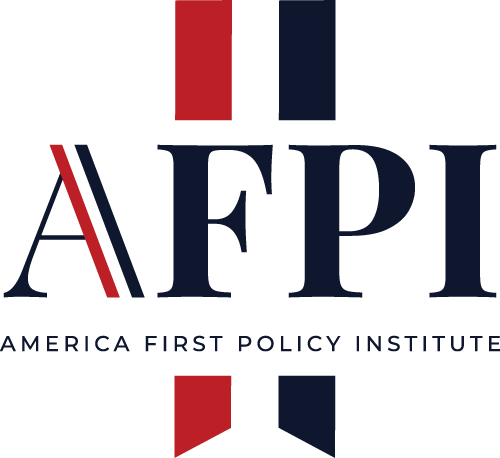 Center for Law and Justice
America First Policy Institute Expands Weaponization of Government Initiative
July 19, 2023
New Website and New Staff to highlight problems and America First Solutions
WASHINGTON, D.C. – Today, the America First Policy Institute (AFPI) announced the expansion of its Weaponization of Government Initiative. AFPI is adding the expertise and knowledge of Nicole Parker, former FBI Special Agent, who will serve as a Senior Advisor for AFPI's Center for Law and Justice. The Center is chaired by former Acting U.S. Attorney General Matt Whitaker and former Florida Attorney General Pam Bondi.
"We are living in a time when the very foundations of our democracy are being tested. It seems the Left is using vast powers of the government to intimidate, investigate, and prosecute those with whom they disagree while protecting themselves and those aligned with their radical interests," said Pam Bondi, former Florida Attorney General and AFPI Co-Chair of the Center for Law and Justice. "The addition of former FBI Special Agent Nicole Parker, combined with our new website, will further our mission to highlight the truth and present solutions that ensure a renewed culture of transparency and accountability."
In addition, AFPI has initiated an investigation into the National Archives Records Administration (NARA) pertaining to the indictment of former president Trump by filing a Freedom of Information Act (FOIA) request. In accordance with this request, AFPI will examine the role of the National Archives in procuring the indictment, in particular, concerning NARA's adherence to or lack thereof to the Presidential Records Act. With that in mind, AFPI has filed a FOIA request with the Archives requesting information related to past records of past presidents and senior cabinet officers. Read this FOIA request here.
AFPI is also launching a new Weaponization of Government website, building on its extensive work of holding the Biden Administration accountable and addressing the clear weaponization of government against political opponents. The site will be a resource that houses all policy documents that will educate the public on their rights and how they can defend themselves against unconstitutional government overreach and weaponization.
The website houses AFPI issue briefs and policy recommendations on topics such as:
Top 10 Takeaways from the Report on the intelligence activities and investigations OF the 2016 presidential campaigns

America first actions to counter meddling in Domestic politics by u.s.

national security officers

federal bureau of investigation reform

The Weaponization of Government is Worse than You Think

Political Prosecutions: Abusing Discretion in the

Service of Politics

Progressive Prosecutors Undermine Safe and Secure Communities
About Nicole Parker:
Nicole Parker was a Special Agent with the Department of Justice, Federal Bureau of Investigation (FBI) from 2010-October 2022. In this role, Parker was responsible for investigating violations of Title 18 of the United States Code of Laws and other federal criminal statutes. During her time in the FBI, she said she was involved in investigations such as the 2018 shooting at Marjory Stoneman Douglas High School in Parkland, Florida, multimillion-dollar Ponzi schemes, sexual assaults, and extortion. She left the FBI, however, due to a shift in the agency's priorities and governing principles while she worked there. Parker has spoken out against the agency's politicization, citing an example of when agents wearing FBI vests knelt with Black Lives Matter protesters in Washington, D.C. Earlier this year, she also spoke out against a constant pattern of the FBI giving different treatment to certain investigations based on political persuasion.
###