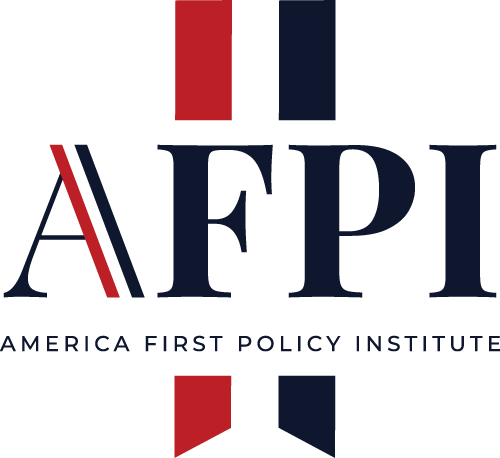 Center for American Prosperity
An Inflation Nation—Stubbornly High Inflation Persists
November 10, 2022
The American people continue to suffer from 40-year high inflation rates, as reported in the most recent Consumer Price Index release. Highlights of the report:
Seasonally adjusted prices have risen 7.8% over the past 12 months.

In October alone, fuel oil (heating oil) rose 19.8%, a total increase of 68.5% over the last 12 months. Diesel fuel, a critical input to nearly every aspect of the U.S. economy, has risen 45.7%.

Food prices have risen nearly 11% over the last year—the highest since 1979.

The cost of shelter was up 0.8% in October and nearly 7% since October 2021.

American workers have seen the purchasing power of their earnings decline 2.9% over the last 12 months, a total decline of 4.4% since President Biden took office.
As displayed in the chart below, the 12-month inflation number in October declined from 8.22% to a still-quite-high 7.76%. While an improvement, this result indicates that inflation is far from under control. In fact, the main reason for the decline in the year-over-year data is that the October 2021 data was exceptionally high and is no longer affecting the 12-month figure. Were we to continue seeing prices rise at the October 2022 rate, we would still have 5.4% annual inflation, well above the 2% target of the Federal Reserve. Over the 21 months since President Biden took office, the average price of goods and services consumed by the American people has risen 13.7%. Over the entire four years of the Trump Administration, prices only rose 7.6%—just over half the aggregate inflation the American people have suffered in the last 21 months.
The most alarming statistic in the report is the increase in fuel oil prices of 19.8% for just the month of October. Fuel oil, which includes home heating oil, is up a staggering 68.5% in the last year. With winter approaching, households are looking at massive increases in their utility bills. Other motor fuels, which include diesel prices, have risen 45.7% over the last 12 months. Considering that domestic diesel supplies are at alarmingly low levels, we can expect prices to rise even further in the coming months. Additionally, most products in the United States are shipped via vehicles powered by diesel. As shipping costs rise, those higher expenses will be passed along in the form of higher prices for those goods. Today's fuel price rises likely beget goods inflation in the next couple months.
Food prices were up another 0.6% in October for a total increase in food prices over the last 12 months of 10.9%. Cereals and bakery products are up 15.9% while dairy products are up 15.5%. Lunchmeats are up 19.1%, eggs are up 43%, lettuce is up 17.7%, and margarine is up a whopping 47.1%. American families are getting crushed at the grocery store by higher prices—if these items can even be found. When American workers look for food at their place of employment and their children buy lunch at school, they are looking at prices that are almost twice what they were a year ago—these prices have risen 95.2%!!
The largest component of consumer spending is on housing, termed the cost of shelter. According to the report, that item rose another 0.8% in October alone, up 6.9% for the last twelve months. Americans who are renting have seen an average increase in the monthly cost of renting their primary residence of 7.5%. A year ago, 30-year mortgage rates were averaging approximately 3%. Today, they are at 7% for new homeowners. This doubling of mortgage rates has created a recession in the housing market with residential investment falling 26.4% on an annualized basis in the third quarter of 2022.
As shown in the chart below, wages have not kept up with this inflation. While prices have risen 7.8% over the last 12 months, hourly earnings have increased just 4.7%. American workers therefore can purchase 2.9% less with the money they receive from working than they could a year ago. Over the last 21 months, prices are up 13.7% but wages are up just 8.9%. In 17 of the 22 months, wage increases have not kept up with price increases. Overall, during the Biden Administration, the purchasing power of American workers has declined an average of 4.4%.
Source: Bureau of Labor Statistics; AFPI calculations
Note: Values are the month over month real wage growth as measured by the average hourly wage and adjusted to real terms using the Consumer Price Index (CPI), seasonally adjusted.
The American people need relief from the massive price increases they have been suffering from these last two years. By implementing America First economic policies of energy independence, a globally competitive tax code, an entrepreneurially friendly regulatory environment, and reduced government spending, we can once again lower costs for the American people, realize growing real wages, increase economic output, and improve the lives of American families.
Mike Faulkender serves as Chief Economist for the America First Policy Institute (AFPI).