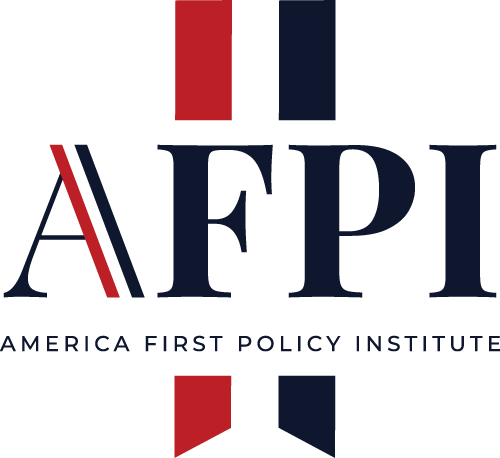 FACT SHEET: New Chinese Mineral Export Controls threaten U.S. National Security
August 01, 2023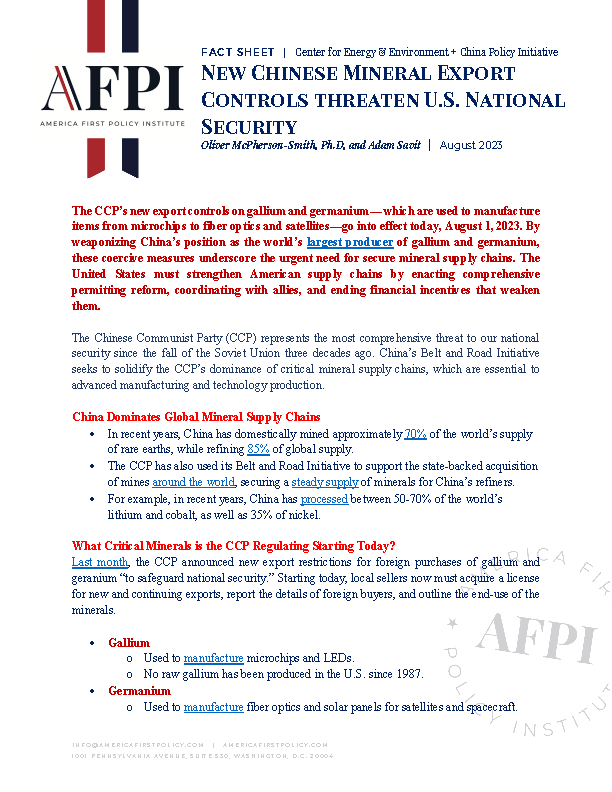 Download
Full Report
The CCP's new export controls on gallium and germanium— which are used to manufacture items from microchips to fiber optics and satellites—go into effect today, August 1, 2023. By weaponizing China's position as the world's largest producer of gallium and germanium, these coercive measures underscore the urgent need for secure mineral supply chains. The United States must strengthen American supply chains by enacting comprehensive permitting reform, coordinating with allies, and ending financial incentives that weaken them.
The Chinese Communist Party (CCP) represents the most comprehensive threat to our national security since the fall of the Soviet Union three decades ago. China's Belt and Road Initiative seeks to solidify the CCP's dominance of critical mineral supply chains, which are essential to advanced manufacturing and technology production.
China Dominates Global Mineral Supply Chains
In recent years, China has domestically mined approximately 70% of the world's supply of rare earths, while refining 85% of global supply.
The CCP has also used its Belt and Road Initiative to support the state-backed acquisition of mines around the world, securing a steady supply of minerals for China's refiners.
For example, in recent years, China has processed between 50-70% of the world's lithium and cobalt, as well as 35% of nickel.
What Critical Minerals is the CCP Regulating Starting Today?
Last month, the CCP announced new export restrictions for foreign purchases of gallium and geranium "to safeguard national security." Starting today, local sellers now must acquire a license for new and continuing exports, report the details of foreign buyers, and outline the end-use of the minerals.
Gallium

Used to manufacture microchips and LEDs.
No raw gallium has been produced in the U.S. since 1987.

Germanium

Used to manufacture fiber optics and solar panels for satellites and spacecraft.
The U.S. imports more than twice as much germanium as it exports.
These two critical minerals play a crucial role in defense, energy, and high-tech manufacturing. As China weaponizes its dominant position in global mineral supply chains, the U.S. needs to develop resilient and secure access to these vital resources.
What can the U.S. do to safeguard its national security?
The U.S. can develop secure and reliable critical mineral supply chains by:
Enacting comprehensive permitting reform to promote efficiency in the regulation and approval of domestic mining projects;
Working with allied nations to develop new sources of mineral production—particularly when the U.S. lacks the relevant domestic natural resources; and
Discouraging dependency by revoking federal subsidies for critical minerals mined in countries that do not enjoy close political or security alliances with the U.S.