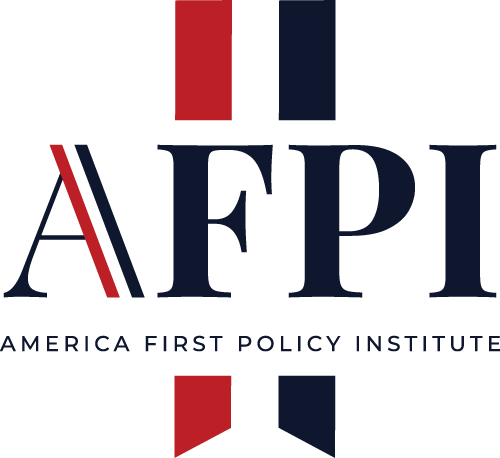 From Scalding to Sizzling: Inflation Remains Too Hot to Handle
August 10, 2022
Key Takeaways:
After crossing the 9% threshold in June, consumer price inflation moderated slightly to a still near-historic high of 8.5% year-over-year in July.

Food prices have risen 10.9% in the last 12 months—the fastest pace since May 1979. This was offset by falling energy prices, the primary reason for the ever-so-slight moderation in the headline inflation rate. However, there were broad-based increases in other components like shelter, medical care, and new vehicles.

Core inflation, which excludes food and energy, remains at a much too high rate of 5.9% year-over-year, the same as in June. By contrast, the highest core inflation reading under the Trump Administration was 2.4%.

Real wages remain down 3% over the past year. Since the beginning of this inflationary episode last year, workers have paid more than an $1,800 inflation tax in lower purchasing power—this is particularly painful for lower-income Americans and seniors living on fixed incomes.

Despite inflation remaining near historic highs, the Biden Administration is pressing ahead with its inflationary plans to increase government spending and raise taxes through a massive Big Government Socialism Bill.
The latest consumer price index (CPI) data shows that inflation moderated from a scalding 9.1% year-over-year in June to a sizzling 8.5% in July. While the Biden Administration may wish to take a victory lap, declaring that a still historic 8.5% inflation rate is anything less than disastrous is the ultimate exercise in grading on a curve. Consumers continue to suffer from rapid price increases over the past year, with food, in particular, posting a 10.9% jump year-over-year, the worst since 1979. The one bright spot last month was the decline in gas and fuel prices, which is largely responsible for the inflation downtick. However, American families are still struggling to afford energy, and pain at the pump continues as gas prices remain up 44% for the year. Otherwise, broad-based increases in many other components caused the core inflation rate—which excludes food and energy—to rise by 5.9% year-over-year, matching its rate from the June data release. By comparison, the peak core inflation rate during the entire Trump Presidency was 2.4%.
In terms of purchasing power, workers experienced the first reprieve in a long time in July, with real wages rising by 0.5% for the month after falling by 0.9% in June. For the year, real wages remain down by 3%—a painful reality for American families. In total, the average worker has paid more than an $1,800 inflation tax in reduced purchasing power—amounting to $3,600 for dual-earning couples—since this inflationary episode began in 2021. Low income and seniors are particularly hard hit by the inflation effects of the Biden Administration's vision of more government spending and regulation coupled with less private sector economic activity—particularly less work and energy production.
Unfortunately, the Biden Administration and liberals in Congress are adamant about pressing forward with this failed big government ideology, undeterred by the economic damage its policies have imposed on the American people. The recent announcement of a deal between Senators Schumer, Manchin, and Sinema to raise spending and taxes by hundreds of billions of dollars will add fuel to the inflationary fire by further stimulating artificial demand and constraining supply. At this stage, the only prospects for inflationary relief reside in the actions of the Federal Reserve to even more aggressively increase interest rates to offset the fiscal policy recklessness of Congress and the White House.
Unfortunately, we are witnessing the consequence of this policy tug-of-war with the economy entering recession territory after two consecutive quarters of GDP growth. While the slowdown in economic activity would normally ease inflationary pressures—albeit at a high cost that could have been avoided through an alternative path of pro-growth supply-side inflationary relief policies—it appears that the Biden Administration is intent on doubling down on its failures. An America First economic policy realized the longest economic expansion on record with low inflation and rising real wages across all demographics. We must return to an economy that works for all Americans.
Aaron Hedlund, Ph.D is the Director of Research at the America First Policy Institute.