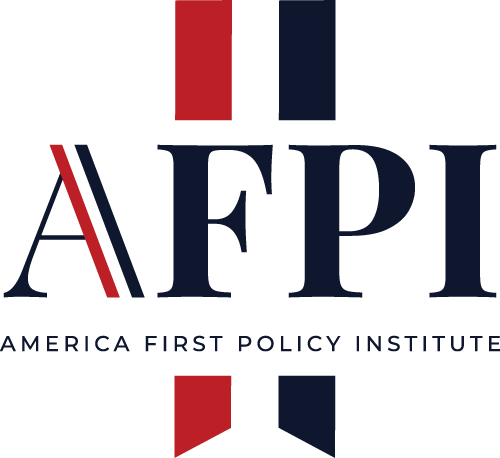 Center for American Prosperity
Inflation is Continuing to Rapidly Erode Americans' Paychecks
November 11, 2021
Key Takeaways:
Consumer prices, as of October, have risen by 6.2 percent over the past year—the fastest pace since 1990.
Small businesses are facing even faster inflation, with the producer price index increasing by 8.6 percent in the past year.
Americans' paychecks have failed to keep pace, with the average family facing an inflation tax of $620 this year that is growing by the month. This inflation tax disproportionately hurts the poor, making it more difficult for lower income families to make ends meet.
The big government socialism bill threatens to add fuel to the fire both by constraining supply through tax increases, anti-growth regulations, and work disincentives while also injecting more stimulus into the economy.
On Wednesday, the Bureau of Labor Statistics (BLS) confirmed what families around the country already knew: the cost of living is rapidly increasing as inflation continues to erode Americans' purchasing power and ability to support their families. Over the past year, inflation has clocked in at 6.2 percent, which is the fastest rate since 1990 and is triple the Federal Reserve's definition of stable prices. Even worse, if inflation continues at its pace since January 2021, it could end the year at over 7 percent. This report comes on the heels of another BLS data release showing that prices faced by producers have jumped by 8.6 percent in the past year. Figure 1 summarizes consumer and producer inflation since January 2016.
While in past months some have made the argument that price increases are confined to a handful of sectors, the BLS puts that notion to rest in its statement that "The monthly all items seasonally adjusted increase was broad-based, with increases for energy, shelter, food, used cars, and trucks, and new vehicles among the largest contributors." Energy prices, in particular, have skyrocketed, having increased by 30 percent over the past year.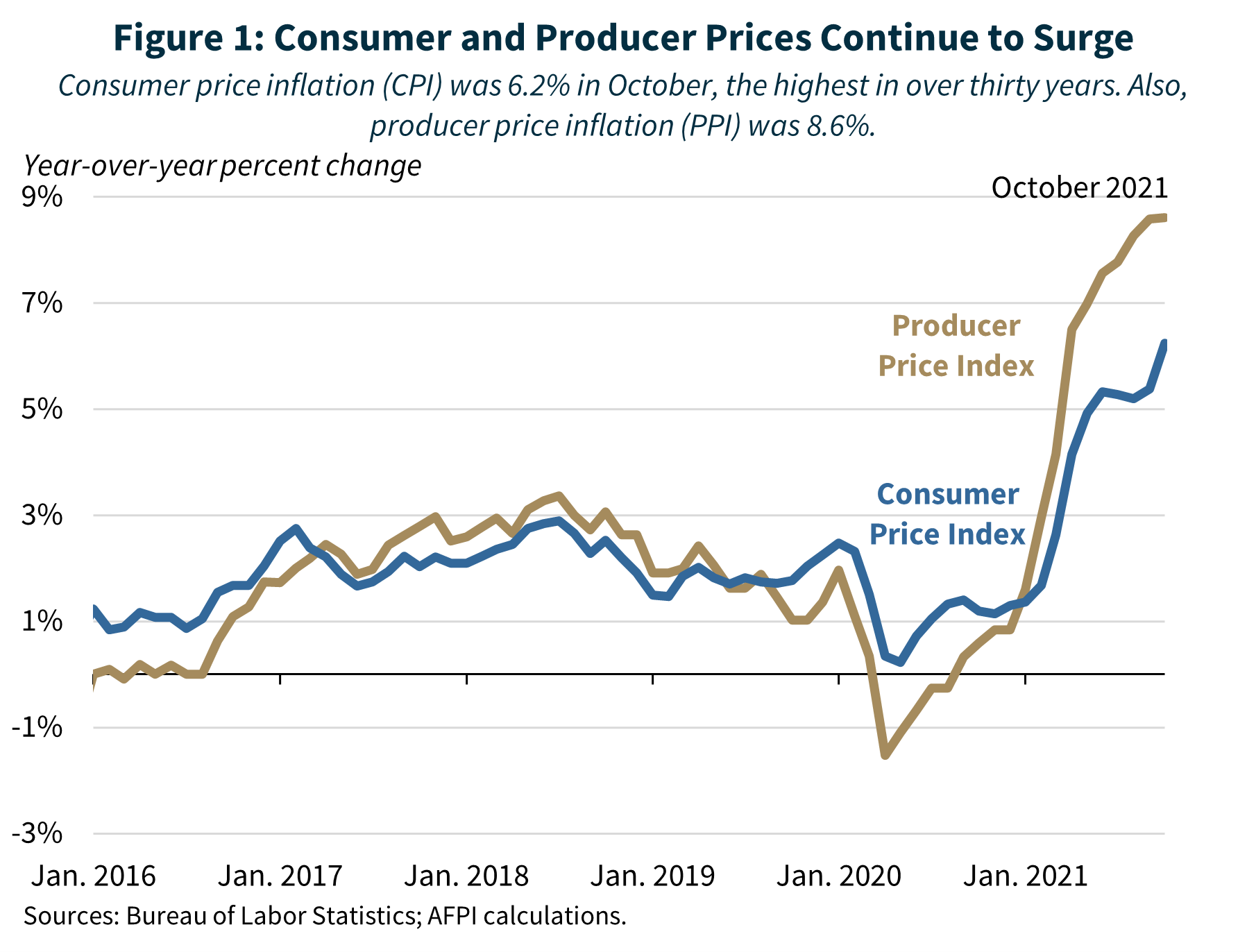 If paychecks were keeping pace with prices, the pain from inflation would not be so severe, but figure 2 reveals the opposite to be true: real wages—which measure the purchasing power of paychecks—are on the decline. In just the past month, real wages fell by 0.6 percent. When looking over the past year, paychecks have effectively shrunk by 2.6 percent. This inflation tax amounts to nearly $620 to date, and the tax hike is rising by the month, creating hardship especially for lower-income Americans.
This inflation did not simply come out of the blue. While global disruptions from COVID-19 are stressing supply chains, federal policy is making matters worse by further restricting supply through mandates and work disincentives while simultaneously funneling trillions of borrowed dollars into the economy to juice demand. Strangely, the Biden Administration's response to inflation induced by federal stimulus, loose monetary policy, and constrained supply is to…further constrain supply through tax increases, anti-growth regulations, and anti-work policies while injecting yet more federal government stimulus through its "Build Back Better" big government socialism bill. This tale is not likely to end well for American families. As discussed in a recent AFPI paper on the costs and burdens of inflation, it is "heads inflation wins, and tails households lose." Either inflation spikes higher, or the Federal Reserve will be prompted to act more aggressively to contain it by raising interest rates, thus increasing borrowing costs for families.