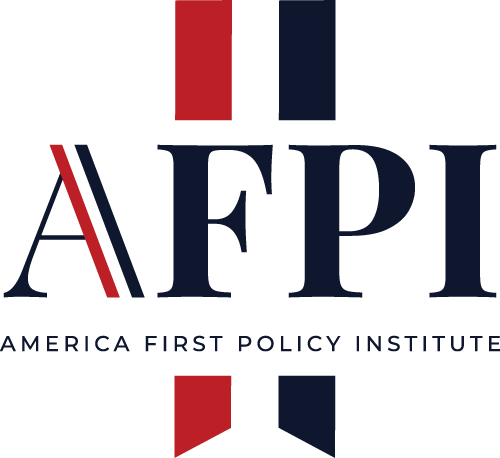 Center for Energy & Environment
Op-Ed: Biden's war on American energy made us dependent, again
January 25, 2022
By Steve Moore in Fox Business
Once, during a meeting with then-presidential candidate Donald Trump inside Trump Tower on Fifth Avenue in New York, we discussed energy policy. I told Trump that if we went all out to produce America's abundant supply of oil, gas and coal, the United States could be energy independent in four years.
Trump looked at me from behind his desk and shook his head. "I don't want America to be energy independent. I want America to be energy dominant."
policy than on energy production. Trump went full speed on fossil fuel production. He lifted drilling restrictions, especially in states such as Alaska and on federal lands in the continental states. He gave the green light to vitally needed pipelines. He blocked new extreme environmental regulations that were intended to choke off our oil and gas supplies. He recognized the shale oil and gas revolution as an unparalleled opportunity to reduce reliance on foreign oil.
The Trump energy policy was an astonishing economic success story. By January 2021, exactly a year ago and Trump's last month in office, for the first time in nearly 50 years, the U.S. was producing more oil than we were consuming. We imported no net oil from Saudi Arabia and the OPEC cartel nations. We were also producing more oil and gas than the Russians and the Arabs.
Free at last.
Biden has come into office, and after one year, we have seen a 4% surplus of domestic oil and gas production fall to a 4% oil and gas deficit. We have gone from energy independence back to energy dependence. This is because Biden has declared war on American energy.
He has killed pipelines and reversed almost all of Trump's pro-drilling policies. In early January, Biden stopped drilling on hundreds of thousands of potentially prime oil fields in Alaska. He is obsessed with climate change, so he loves wind and solar power and electric cars that don't use gasoline. But under even the most optimistic assumptions, we will be getting the majority of our electric power, heating oil and transportation fuels from fossil fuels for at least the next 25-30 years.
Steve Moore serves as Chair of the Save America Coalition.
Read the full piece in Fox Business.