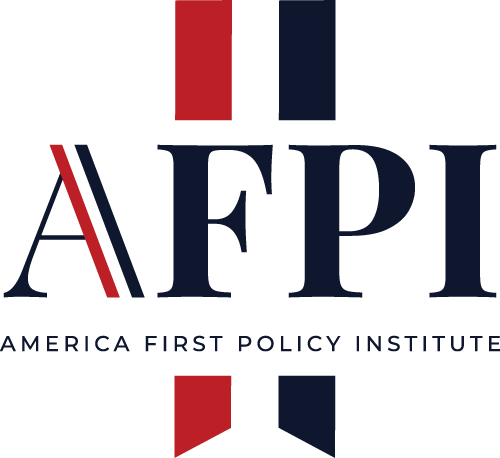 Center for American Values
Vaccine Update: Religious Exemption Database
February 09, 2022
After President Biden's illegal vaccine mandate for federal employees was struck down in court, the administration turned to another equally intrusive measure in pursuit of its state-mandated vaccination agenda: the construction of a federal database tracking workers who request a religious exemption from the vaccine.
A review of the Federal Register has revealed at least 25 federal agencies are compiling databases to track federal employees seeking religious exemptions from the vaccine mandates. These databases list the name, contact information, birth date, and religious beliefs of those seeking exemptions.
There are plenty of legitimate reasons Americans hold to decline vaccination. First and foremost, each human being is an individual with rights and dignity. We are not lab rats, subject to injection against our will. The government should not have the authority to force medical treatments upon those who do not consent, and a simple "because I don't want to" should be plenty answer enough. Unfortunately, the Biden Administration's focus on keeping tabs on federal employees who decline vaccination through a federal database undermines privacy and individual autonomy.
Of course, the enthusiasm for vaccination as the key to ending the COVID-19 pandemic is losing its grip on public consciousness due to the unsettling reality that there is no "magic bullet." A recent Scott Rasmussen poll shows that 44 percent of those surveyed believe the worst of the pandemic is still to come, and 49 percent are more worried about unnecessary government restrictions and lockdowns than getting Covid. As it turns out, the vaccines do not stop infection or transmission (as they were touted), calling into question the validity of the Biden Administration's argument for mandated vaccination to protect others. Given that, it is unsurprising that a Monmouth University poll found 70 percent agreed with the statement, "it's time we accept that Covid is here to stay and we just need to get on with our lives."
Population-wide inoculation with novel mRNA technology is new, and studies on any long-term effects are not yet available to the public. The Covid vaccines have also been shown to alter women's menstrual cycles and are linked to new heart issues in young men. Moreover, fetal cell lines were used in the testing, research, and production phases of vaccine development. All of these provide adequate religious and medical justification for declining vaccination. That is why the Biden Administration has shifted its tune from one of persuasion ("here's why it's a good idea") to one of compulsion ("get vaccinated or lose your job").
The shifting goalposts associated with never-ending booster shots, ineffective lockdowns, and continued masking have also rubbed Americans the wrong way, as has the continued mixed-messaging from supposed "leading government authorities" on the matter.
The point here is not to denigrate the value of vaccination for COVID-19. Data shows that, while unable to end the pandemic, vaccines are quite effective at preventing serious illness, hospitalization, and death. For vulnerable groups and the elderly in particular, receiving the Covid vaccine is usually advisable. Indeed, President Donald J. Trump's Operation Warp Speed harnessed the joint power of public-private partnerships to enable vaccine development in record time and contributed to re-opening the country and ending a stifled economy.
However, as noted above, there remain plenty of reasons for good-faith Americans to decline vaccination at this time. Every individual should have the right to make their own informed decisions about their own health. The government should not intimidate American citizens by threatening unemployment or keeping a federal database of those who hold concerns.
The Biden Administration's invasion of privacy and harassment of perceived political enemies through the creation of religious exemption databases is an unjust overreach of federal power. This blatant attempt to undermine the First Amendment's guarantee of religious liberty and the God-given right to freedom of conscience must not be allowed to stand unopposed. The Biden Administration must end this data collection immediately and restore the Constitution's promise of free exercise of religion for federal employees.