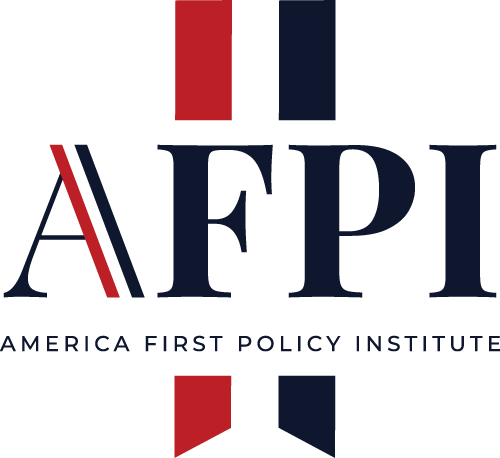 Center for American Prosperity
Correcting the Record on Job Creation
May 11, 2022
The Claim: "Biden was buoyed by strong numbers earlier in the day [Friday, May 6] that showed the U.S. added 428,000 jobs in April, more than expected and the 12th straight month of job gains in excess of 400,000. Manufacturing has seen the largest 15-month job gain in 15 years, he noted." (Reuters, May 7, 2022)
The Facts:
April was the 12th consecutive month of job growth in excess of 400,000. However, in the 9 months before Joe Biden was sworn into office (May 2020 to January 2021), job growth averaged nearly 1.4 million jobs per month.

Despite job growth, U.S. non-farm employment remains 1.2 million below its pre-pandemic peak (February 2020).

60.1% of the jobs created since the depths of the pandemic in April 2020 were created under the previous administration (12.5 million under President Trump vs. 8.3 million under President Biden).

Real wages—wage rates adjusted for inflation—have fallen 2.8% during Joe Biden's presidency. By comparison, incomes grew $6,000 through 2019, before the onset of the pandemic.

Despite assertions to the contrary, the U.S. did not see the "largest 15-month job gain in 15 years" for manufacturing. In fact, though U.S. manufacturing employment increased by 545,000 over the past fifteen months of the Biden Administration, manufacturing employment actually grew more—by 927,000 jobs—in the 15 months before and including July 2021. The vast majority of that increase in manufacturing employment occurred during the Trump Administration (+761,000 jobs) and not during the Biden Administration (+166,000 jobs).

The labor force participation rate, at 62.2% in April, is 1.2 percentage points below its February 2020 value.
The Bottom Line:
"Don't be fooled by cherrypicked statistics. Any 'expert' who claims this administration is creating unprecedented numbers of jobs needs to find a new job," said James Carter, Director of the Center for American Prosperity at the America First Policy Institute and former Senior Staffer with the Departments of Labor, Treasury, and the National Economic Council at the White House. "President Biden has merely presided over an employment rebound in the aftermath of the pandemic lockdowns. The harsh truth is our country remains 1.2 million jobs short of its pre-pandemic peak and people's paychecks are not keeping up with skyrocketing prices due to inflation. Current leaders on the left are not our economic saviors. They are an economic disaster."
James Carter serves as the Director, Center for American Prosperity for the America First Policy Council (AFPI).