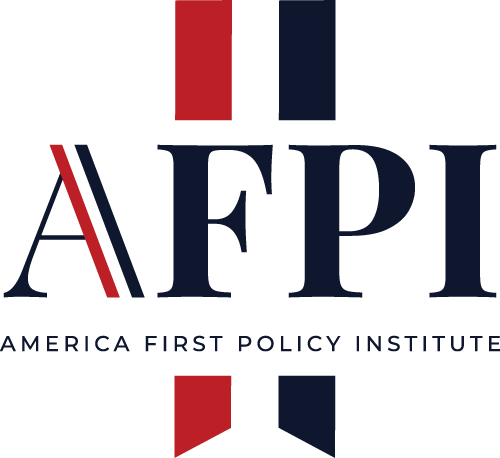 Persecution of 90-year-old Catholic cardinal underlines fragility of CCP, points to opening for America First tactics to contain Communist oppression
May 26, 2022
An effective America First foreign policy means employing a whole-of-government approach, using all tools relevant to the challenge, with a preference for minimizing military deployment and financial expenditure. Internal weaknesses and contradictions, as well as dissident groups and figures, should be leveraged to contain tyrannical governments. The Chinese Communist Party (CCP) is an essential example of an authoritarian regime with presumed total control over a state, but in recent months its popularity and moral strength have shown signs of frailty. The disastrously inept and draconian COVID-19 lockdowns affecting hundreds of millions of citizens, especially the long-running lockdown in its largest city and financial capital Shanghai, have apparently rattled the urban class whose comfort the CCP regime depends on for stability.
Crucial to Beijing's quest for total strangulation of dissent is destroying freedom in Hong Kong, whose formerly exceptional political rights the CCP effectively stripped away with the passage of the 2020 "National Security Law." Last week, Cardinal Joseph Zen was arrested for "colluding with foreign forces" for his role in the massive 2019 protests against this law as a trustee of the 612 Humanitarian Relief Fund, which provided medical and legal support to pro-democracy protesters. Zen, the bishop emeritus of Hong Kong and a global symbol of human rights, democracy, and freedom, was released a few hours later to face trial at an unspecified time, but the 90-year-old's eventual sentence may well condemn him to die in prison or under house arrest. Persecuted entrepreneur and publisher Jimmy Lai, founder of the pro-freedom Apple Daily newspaper, was arrested last year. He received a 13-month sentence for participating in a vigil marking the 1989 Tiananmen Square massacre and is currently on trial for other offenses related to the protests in 2019-2020. This month a hand-picked party apparatchik John Lee was "elected" as the new Hong Kong chief executive by 1,500 CCP supporters, seemingly sealing the fate of these two men and other dissenters in the territory.
The CCP has often slurred the Catholic church and its priests in China as interlopers and foreign colluders, but that has not stopped them from using domestic church officials creatively as leverageA protocol signed in 2018 gave the Communist Party a prominent role in nominating Chinese bishops, with the Vatican apparently believing this would result in normalization with the CCP regime. Now, two of the most prominent Catholics in Hong Kong, Zen and Lai, have seemingly been left to their fates. If they are allowed to do this to the world's largest church in one of the world's formerly freest and most prosperous cities with impunity, it will be devastating to champions of human rights everywhere.
The United States has an opening to influence the course of human rights in China and, therefore, cultivate the credibility and moral capital necessary to contain the malign influences of the CCP regime. The arrest of Cardinal Joseph Zen marks the erosion of what remains of freedom of religion in Hong Kong, as freedom of association, press, judiciary, and political expression have been largely suppressed already. This slow-motion human tragedy is as morally compelling as the Russian invasion of Ukraine, involves the destruction of millions of lives, and should inspire commensurate reform in the ways nation-states and international organizations do business with Beijing.
An America First approach to authoritarian regimes requires nuanced employment of constructive soft-power tactics while avoiding the potential for the costly military entanglements of the past. Rhetoric from presidents, lawmakers, and executive branch officials matters and gives courage to those who are putting their lives on the line, with relatively little risk to the Nation. Men like Zen and Lai are valuable assets on the ground who are already doing the difficult work. We must demand assurances for Zen's right to speak and worship freely and for the immediate release of Jimmy Lai to preserve and amplify their contributions. As dark as the situation in Hong Kong may seem, we must act as if it can be reversed, or it will become a fait accompli — President Biden and the State Department must boost the remaining vestiges of democracy with the presumption that freedom will emerge in Hong Kong again. Finally, the U.S. must extend the same rhetorical and diplomatic umbrella of soft influence to Taiwan, which Beijing promises will be the next domino to fall.
Adam Savit serves as Senior Policy Analyst China Policy Initiative for the America First Policy Institute.