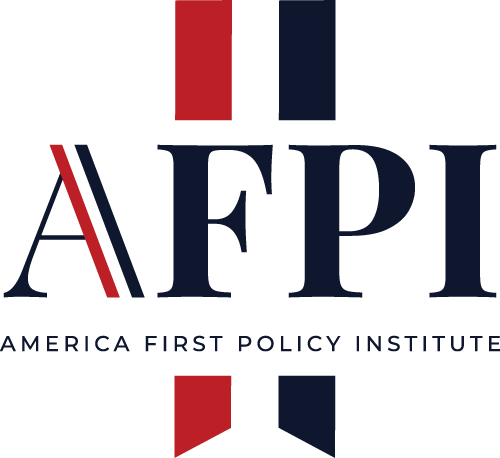 Center for American Security
Biden's Intelligence Disclosures: An Escalatory Approach to Russia
May 31, 2022
Throughout Russia's unwarranted invasion of Ukraine, many experts have opined regarding the role of the United States. The primary question is whether the U.S. should intervene with direct military force against Russia. Four months into the invasion, the United States and European allies have refrained from direct military engagement in Ukraine. However, the Biden Administration's information warfare against Russia — leaking both credible and noncredible intelligence to the media as a deterrent — is taking this war on a dangerous course that could potentially bring the United States into a direct military conflict with Russia.
On May 6, President Biden condemned U.S. intelligence officials over the various public disclosures on U.S. intelligence reportedly shared with Ukraine that enabled the sinking of a Russian warship and the killing of Russian generals. The Biden Administration denied sharing this targeted intelligence with Ukraine and condemned the leaks for being "counterproductive" as Russia accuses the U.S. of engaging in a proxy war with them.
The tensions caused by these leaks are not the only way the Biden Administration's use of intelligence has escalated America's hostilities with Russia. Since Russia amassed troops on Ukraine's border in November of 2021, the Biden Administration has deployed a "deterrence by disclosure" methodology, publicly unveiling alleged Russian military plots before they were carried out to thwart their operations. It is unclear whether this strategy has had any effect on Russian operations. A recent report disclosed the newest phase of this disclosure strategy is feeding information on Russian chemical weapons to media outlets, despite the fact that senior U.S. intelligence officials did not have finished and credible intelligence indicating Russia plans to deploy these weapons in Ukraine.
This shift from publicizing finished and credible intelligence to unfinished and unverified intelligence on chemical weapons is an extremely reckless move by the Biden Administration for a critical reason — chemical weapons have always been regarded as falling outside the bounds of appropriate warfare. Furthermore, the severity of these weapons has historically merited external actors' intervention in conflicts.
Therefore, a significant concern with the Biden Administration's distribution of noncredible intelligence on Russia's intent to use chemical weapons is whether this could inadvertently lead to America's entrance into the Russia-Ukraine war. Throughout the Russian invasion, events such as the Bucha massacre and the Mariupol hospital bombing prompted debate over America's intervention for humanitarian reasons, while Russia's threats to bomb NATO weapon envoys triggered debates over NATO's intervention.
The introduction of Russian chemical weapon concerns into the public discourse, primarily from the Biden Administration's disclosure strategy, raises another series of questions about the proper way for America to respond. A recent poll found that while the majority of Americans do not want the United States to enter this war, 61% are in favor of military action in response to the use of chemical weapons by Russia. Additionally, a resolution has been introduced to Congress, calling for an authorization for the use of military force (AUMF) in Ukraine should Putin deploy chemical, biological, or nuclear weapons in Ukraine. While the Biden Administration has not yet clarified its position on American action over these concerns, President Biden has stated that Russia's use of chemical weapons "would trigger a response in kind." The Biden Administration's intentional leaking of unverified intelligence has raised international concern over a threat, which, at this point, is unsubstantiated. Meanwhile, the United States has over 100,000 forces stationed in Europe as NATO bolsters its Eastern flank.
The looming prospect that the Biden Administration's promotion of unverified chemical weapons reports could bring the United States into a war with Russia is considerable, given that America has taken military action over unverified chemical weapons reports before, most notably in the 2003 Iraq War. While this invasion was undertaken during unprecedented security circumstances for the U.S. following the 9/11 terrorist attacks, America's invasion of Iraq established a precedent of the United States taking preemptive military action over weapons of mass destruction concerns based on flawed intelligence.
Viewing the Biden Administration's handling of Russian chemical weapons concerns from a cautionary perspective does not mean Russia is above using such weaponry. Russian President Vladimir Putin is suspected of ordering the use of the nerve agent Novichok — a chemical agent far deadlier than sarin nerve gas — against dissidents, including Russian opposition leader Alexei Navalny. It is also the case that verifiable reports on chemical weapons deployment would merit a strong response from the United States.
However, the key item U.S. policymakers must grasp in their consideration of militarily engaging Russia over chemical weapons is that at this point in the war, there is no credible and verifiable intelligence pointing to Russia's intent to deploy these weapons. Furthermore, unlike its response during the Trump Administration to revelations that Syrian President Bashar al-Assad used chemical weapons on his own citizens, the United States cannot use the same approach of launching missiles into Russia for the clear reason that this would lead the United States into direct war with one of the world's largest nuclear powers.
The Biden Administration's goal throughout this disclosure strategy is to offer Ukraine the necessary support while avoiding the outbreak of a wider war. As Secretary Blinken stated, the administration has operated with the intent "not to start a war, but to prevent one." However, the introduction of leaking unverified intelligence on Russian chemical weapons to the press as part of their deterrent strategy has served no strategic purpose to either the United States or Ukraine. It has only raised the chances of America entering the war. Furthermore, it has escalated tensions between the United States and Russia at a time when the U.S. should be looking for diplomatic solutions.
By designating President Putin as a war criminal, the Biden Administration has already progressed towards invoking the United Nations Right to Protect to justify U.S. military intervention. Chemical warfare allegations are yet another mark of escalation.
The administration should halt its promotion of unverified and noncredible intelligence and remain strategically focused on supplying defensive aid to Ukraine and ushering in a diplomatic end to the war.
Gloria McDonald serves as a Policy Analyst with the Center for American Security at the America First Policy Institute.