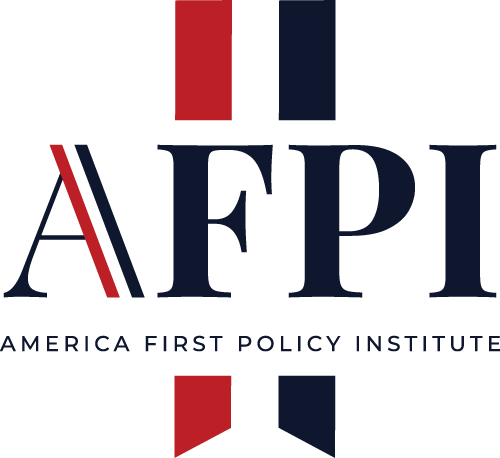 UN High Commissioner hands CCP propaganda victory, enables human rights abuses
June 10, 2022
On May 28, the United Nations (UN) High Commissioner for Human Rights Michelle Bachelet returned from a 4-day tour of China, the first such visit in 17 years. Bachelet, a former President of Chile for the Socialist Party, handed a propaganda victory to the Chinese Communist Party (CCP) and missed an opportunity to highlight and condemn human rights abuses in the Xinjiang region.
The UN Human Rights Council (UNHRC) is, in fact, composed of human rights abusers and enablers of authoritarian regimes. America First foreign policy necessitates a disassociation from the UNHRC as a globalist institution steered largely by malevolent actors.
Bachelet explicitly framed her China visit as "not an investigation" but rather a chance to have direct talks with senior Chinese leaders and pave the way for more regular interactions so that they "better understand our concerns and to potentially rethink policies that we believe may impact negatively on human rights."
The CCP took Bachelet's cue, vehemently denying the existence of human rights violations and instead framing the Xinjiang controversy as a matter of combating terrorism and upholding sovereignty, national security, and territorial integrity. The Washington Post's Josh Rogin noted that "Bachelet was not allowed to travel with any media, just her Chinese government handlers. She later claimed that her meetings in Xinjiang were 'unsupervised,' without acknowledging that even her nongovernment interlocutors were handpicked by the authorities and were likely heavily pressured and surveilled."
Bachelet, who first entered the Chilean cabinet 22 years ago, served as president for 8 cumulative years, and has been a UN High Commissioner since 2018, has no credible claim to ignorance regarding the nature and severity of CCP human rights abuses in Xinjiang. Since 2017, China has detained more than one million Uyghurs and other Turkic Muslim minorities in Xinjiang, accompanied by a systematic campaign to destroy their language, religious institutions, and freedom of association, all under pervasive state surveillance. Both the Trump and Biden administrations agreed that the CCP is indeed committing genocide against the Uyghur people. While Bachelet toured China, the Victims of Communism Memorial Foundation released a bombshell report based on thousands of hacked documents from Xinjiang police networks, including images of shackled camp detainees menaced by automatic weapon-wielding prison guards.
In 2018, the Trump Administration withdrew from the UNHRC because of its grossly disproportionate criticism of Israel. In 2021, the Biden Administration made a virtue-signaling display by rejoining the agency to "restore U.S. standing on the global stage through involvement in multilateral organizations and treaties spurned by the Trump administration."
On May 28, 2022, Secretary of State Anthony Blinken raised concerns with Commissioner Bachelet that Beijing prevented a "complete and independent assessment" of human rights abuses, alleging that residents of Xinjiang were warned not to complain about conditions in concentration camps, no access was given to individuals in the labor transfer system to other parts of China and that there was a wholesale coverup of torture, forced sterilization, forced labor, sexual violence, and forced family separation.
Blinken's indignance is understandable, but Bachelet's and the UNHRC's behavior should have been predictable. It is concerning that such exploitation of international institutions by our primary global rival only warrants a bland cabinet-level statement under the Biden Administration. The fundamental point of failure in this latest UN farce is that the Biden Administration surrendered all its leverage when it rejoined the UNHRC unconditionally and for the purpose of political expediency. We must pursue our interests responsibly and assertively, both within flawed international institutions and within the context of bilateral relations, especially when our chief adversary is involved.
Adam Savit serves as Senior Policy Analyst, China Policy Initiative for the America First Policy Institute.