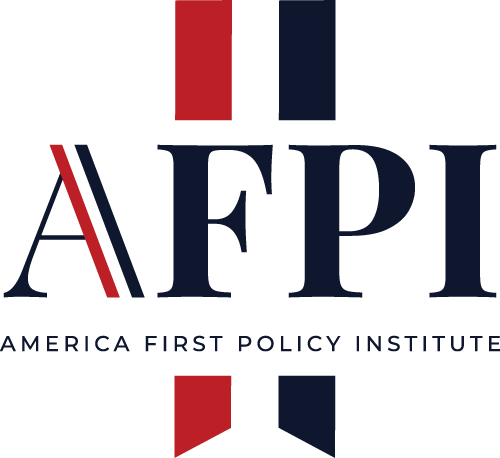 Center for Energy & Environment
Biden Administration's Mismanagement of the Strategic Petroleum Reserve Demands a Response – a Long-Term Strategy for American Energy Security
July 12, 2022
KEY TAKEAWAYS:
The Biden Administration has repeatedly issued drawdowns of the Strategic Petroleum Reserve (SPR), depleting it to the lowest levels since 1987 and eroding American energy security in the face of potential disasters with little to show in the form of relief at the pump.

Most recently, the Biden Administration announced the largest ever release of the SPR, drawing down the stockpile by 1 million barrels per day for 180 days.

Oil is traded on a global market, and as such, the price of oil in the United States—designated as West Texas Intermediate (WTI)—is pegged to the price of global trading benchmarks, most notably Brent crude oil.

U.S. refining capacity is declining, having fallen by more than one million barrels per day since 2019, with more capacity losses expected through 2023. Meanwhile, this diminished U.S. refining capacity is operating at over 90 percent and is incapable of absorbing further volumes leading to the export of excess oil.

Policymakers should avoid outsized criticism of oil exports and prioritize pro-growth policies that power a return to American energy independence, not energy isolation.
The recent news of more than five million barrels of Strategic Petroleum Reserve (SPR) oil being exported to foreign refineries following private sales should come as a shock to Americans, but not for the reasons you think. After all, the cornerstone of oil is its relative fungibility as a commodity—volumes can be readily interchanged with volumes from varying origins. This means that alleviating supply-side pressures on the other side of the world positively impacts the United States by contributing to overall oil market liquidity. The real concern is the Biden Administration's strategic mismanagement of the SPR to compensate for his disastrous war on American energy production.
American oil producers are struggling to increase production and deliver relief to consumers amidst increasingly tight oil supplies as demand grows and Russian volumes are increasingly constrained. For the Biden Administration, however, this is not good enough. Instead, the administration has taken an approach that only layers more wet blankets on American producers. Most notably, the administration has ramped up its war on American energy by implementing sweeping climate-oriented regulations that impose project delays and serve as cost multipliers in an already cost-intensive industry. There is also the interventionist tendency of the Biden Administration to believe it alone has the power to direct the U.S. energy sector in the way it sees fit. Hence the repeated drawdowns of the SPR, a proposed gimmicky gas tax holiday, blaming energy inflation on "price-gouging," and threats of Federal Trade Commission investigations into energy company activities.
The SPR, a strategic stockpile that protects Americans from natural disasters like hurricanes, is not intended for use as a price-fixing tool to dampen the blow of bad policy. Such a move only distorts markets and fosters greater uncertainty for producers and investors alike. Following the announced release of 260 million barrels of crude oil—40 percent of the total stockpile—the SPR stands at its lowest level since 1987. The SPR, as of June, stood at 492 million barrels and continues to decline daily. This amounts to a mere 24 days of U.S. consumption based on 2021 levels. Should the United States experience, for example, a significant disruption to oil production in the Gulf of Mexico stemming from a category five hurricane like Hurricane Katrina, it will be left increasingly vulnerable. Moreover, the success of these SPR releases has largely failed to correct the steadily increasing price of crude oil and, therefore, the price at the pump. The reason isn't simply market tightness from recovering domestic production or constrained access to Russian volumes, but just as importantly, U.S. limitations on the ability to refine what volumes there are.
Source: FRED Economic Data, St. Louis Federal Reserve
U.S. refineries are incapable of processing all the volumes being released through SPR sales and those procured under normal market conditions. U.S. refineries are operating at over 90 percent capacity as of April, leading private companies to sell the SPR crude oil to overseas refineries where demand is equally as high. Furthermore, U.S. refining capacity is largely fine-tuned to receive heavier crude oils that are primarily imported, not the lighter crude oils that have become so plentiful in the United States since the shale revolution. This is largely why, in 2021, the United States imported approximately 8.47 million barrels per day (mb/d) and exported 8.63 mb/d, making the United States a net exporter.
Despite operating at near full capacity, the reality is that overall refining capacity in the United States is on the decline, having lost more than one million barrels per day of capacity since its peak in 2019. More capacity loss is expected as investments into capacity expansion, or new builds are constrained by overly burdensome regulation and permitting requirements.
To avoid the economically disastrous trap of entertaining an oil export ban, a move that the Federal Reserve Bank of Dallas has demonstrated would not help alleviate high fuel prices; policymakers must prioritize a return to American energy independence, not energy isolation. Moreover, confining U.S. crude oil volumes within our borders would only further restrict the global availability of marketable crude oil and inversely drive-up fuel costs.
The solution is straightforward. The Biden Administration must recognize the urgency of contributing to global oil supplies through increased production, not by depleting the SPR and exposing Americans to further energy insecurity. The Biden administration must also eliminate government-erected supply-side barriers to new oil production and refining capacity. This means streamlining permitting processes and removing unnecessary regulations that suffocate private industry's ability to respond to market signals. The United States should be interconnected in a manner that drives American prosperity and the energy security of our allies, not dependent on foreign supplies and exposed to external supply disruptions. See the America First Policy Institute's policy prescriptions here.
Sam Buchan serves as the Director of AFPI's Center for Energy & Environment