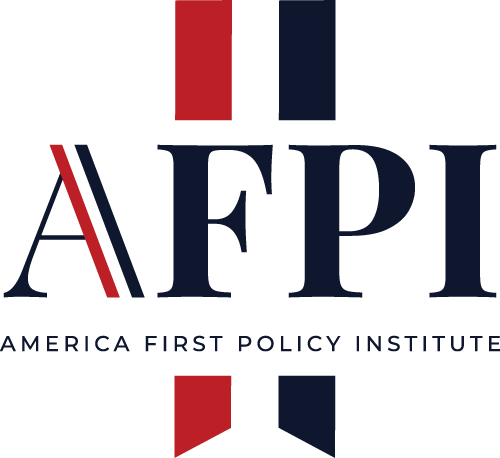 Center for Law and Justice
Fact Sheet - How Progressive Prosecutors are Undermining Safe and Secure Communities
October 19, 2022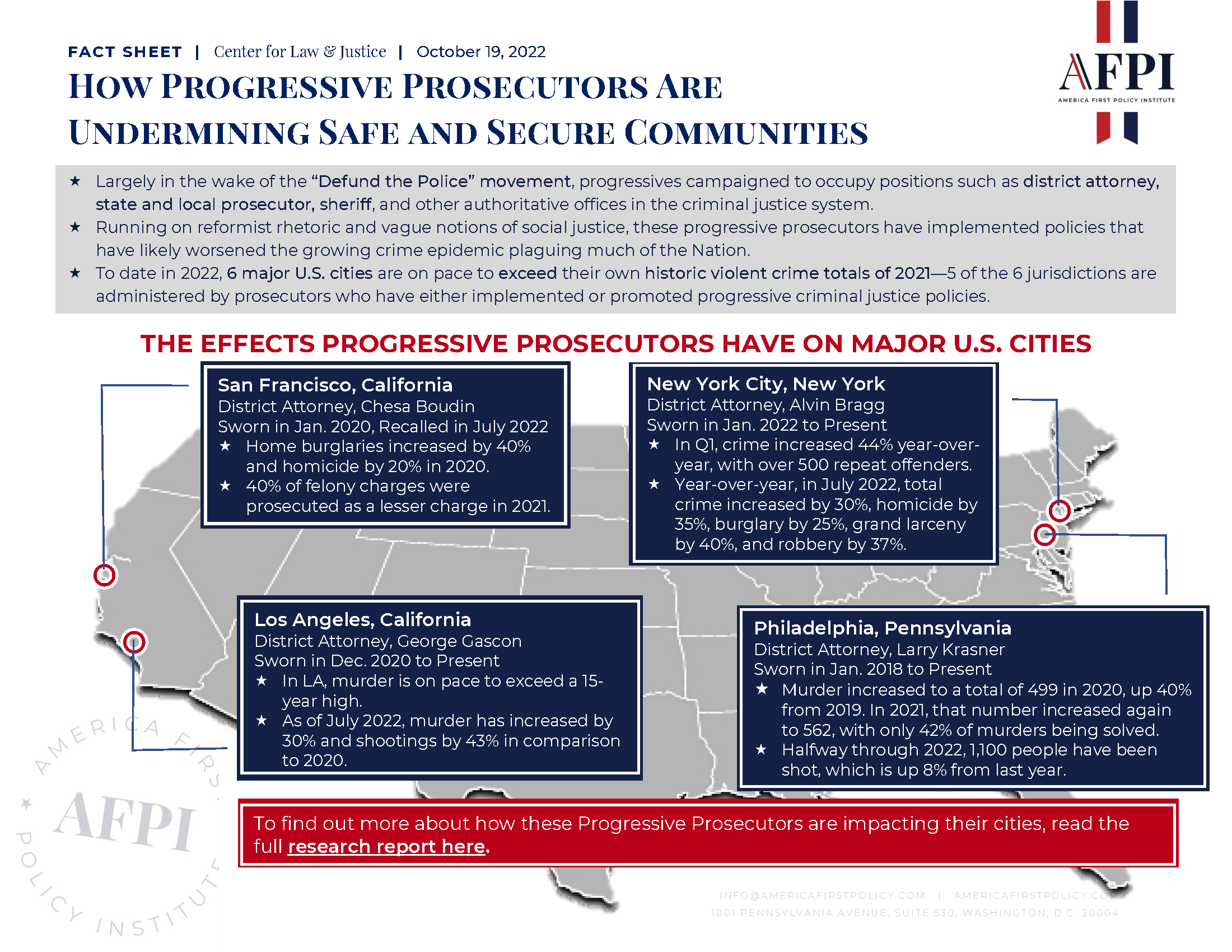 Download
Full Report
TOPLINE POINTS
Largely in the wake of the "Defund the Police" movement, progressives campaigned to occupy positions such as district attorney, state and local prosecutor, sheriff, and other authoritative offices in the criminal justice system.
Running on reformist rhetoric and vague notions of social justice, these progressive prosecutors have implemented policies that have likely worsened the growing crime epidemic plaguing much of the Nation.
To date in 2022, 6 major U.S. cities are on pace to exceed their own historic violent crime totals of 2021—5 of the 6 jurisdictions are administered by prosecutors who have either implemented or promoted progressive criminal justice policies.