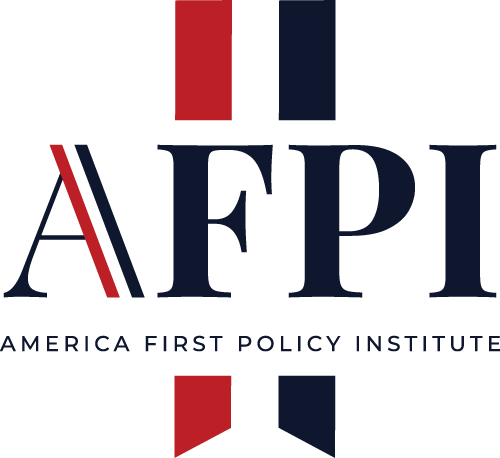 Center for the American Dream
2022 State of the American Dream
February 27, 2022
The State of the American Dream – President Biden is Eroding Our Nation's Values
WASHINGTON, D.C. – The 2022 State of the Union Address will be delivered in two days by President Joe Biden. Today, the America First Policy Institute (AFPI) analyzes the effects of the current administration's policies on Americans' dreams of equal access and opportunity.
"The Biden Administration has prioritized everything and everyone ahead of the American people," said Dr. Alveda King, AFPI Chair of the Center for the American Dream. "By putting the American people last and failing to perform his fundamental duty to preserve, protect, and defend the Constitution of the United States, President Biden is eroding the American dream. His policies on crime, immigration, the economy, and big government socialism are taking away our jobs, dignity, and lives."
The Biden Administration's obsession with equity works against our founders' mission of achieving equality of opportunity for all Americans. Its devotion to racial equity has undone decades of growth in historically disadvantaged communities. Supporting a revisionist teaching of America's history and other bigoted ideas in our children's schools is starting to raise the next generation with beliefs that are antithetical to our Nation's values.
"President Biden and his supporters should not forget that there is one race—the human race—and we ALL deserve dignity and respect as children of God," said Dr. Alveda King. "Americans cannot be a united nation without being made aware of their shared history and taught to be proud of our accomplishments."
America First policies produced significant gains for all Americans and historic results that started to break the chains of poverty. Under America First policies:
Unemployment for Black Americans, Hispanic Americans, and Latino Americas reached historic lows;
The Nation started addressing criminal justice reform through the bipartisan First Step Act.
Opportunity Zones produced $52 billion in new investment to distressed communities that helped lift an estimated 1 million people out of poverty; and
Substantial investments were made to Historically Black Colleges and Universities (HBCUs).
Information on how AFPI is restoring foundational American values and protecting the American Dream for all can be found here.