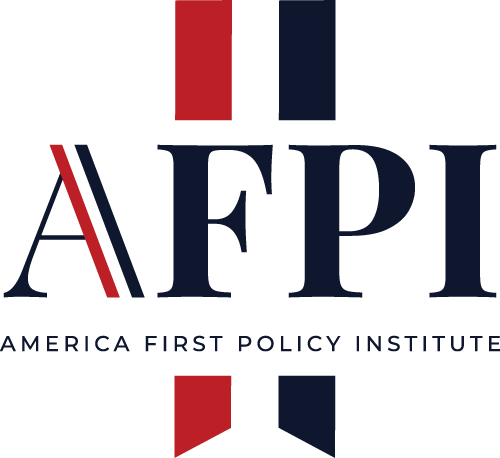 Center for Homeland Security and Immigration
Using Executive Action to Secure the Border
January 24, 2023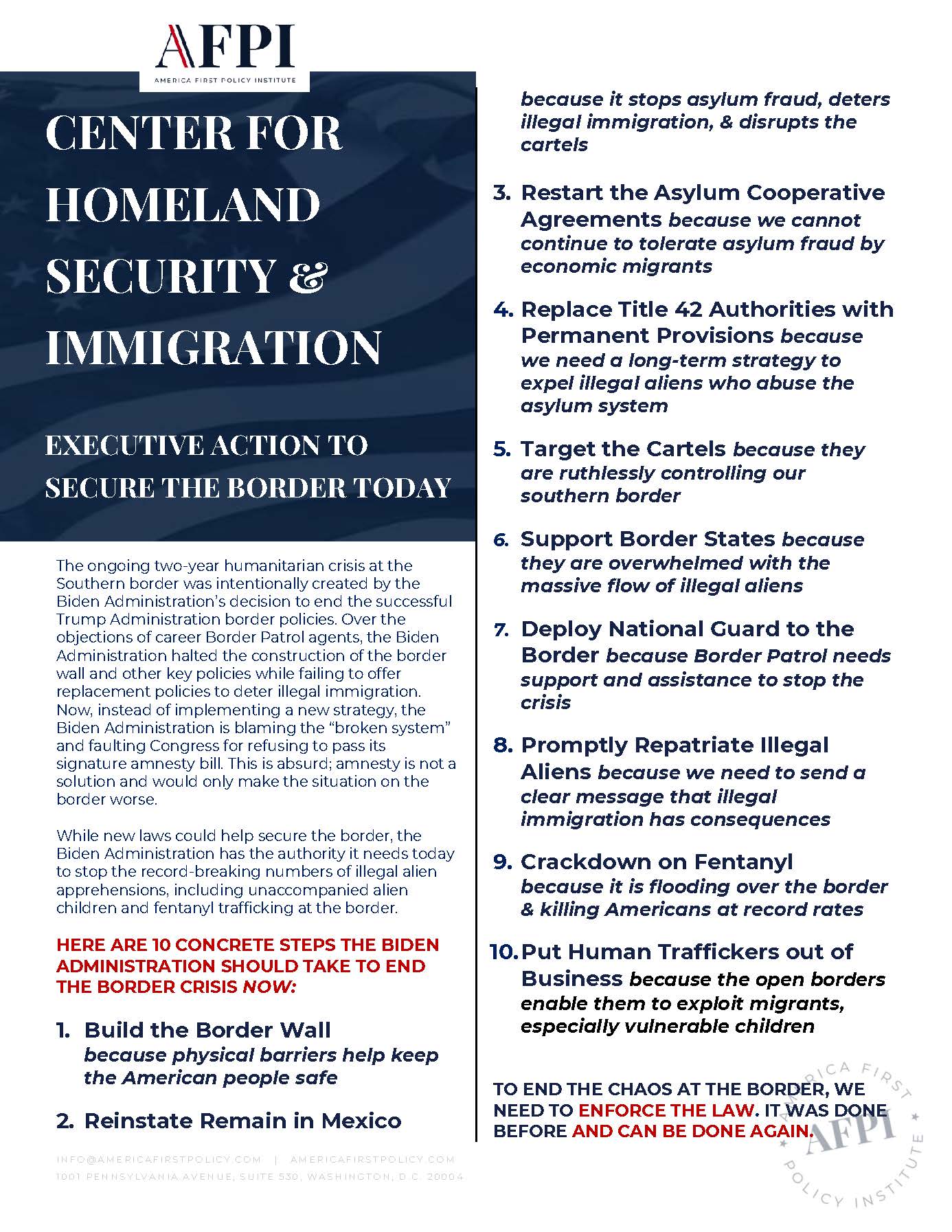 Download
Full Report
The ongoing two-year humanitarian crisis at the Southern border was intentionally created by the Biden Administration's decision to end the successful Trump Administration border policies. Over the objections of career Border Patrol agents, the Biden Administration halted the construction of the border wall and other key policies while failing to offer replacement policies to deter illegal immigration. Now, instead of implementing a new strategy, the Biden Administration is blaming the "broken system" and faulting Congress for refusing to pass its signature amnesty bill. This is absurd; amnesty is not a solution and would only make the situation on the border worse.
While new laws could help secure the border, the Biden Administration has the authority it needs today to stop the record-breaking numbers of illegal alien apprehensions, including unaccompanied alien children and fentanyl trafficking at the border.
HERE ARE 10 CONCRETE STEPS THE BIDEN ADMINISTRATION SHOULD TAKE TO END THE BORDER CRISIS NOW:
Build the Border Wall
because physical barriers help keep the American people safe
Reinstate Remain in Mexico
because it stops asylum fraud, deters illegal immigration, & disrupts the cartels
Restart the Asylum Cooperative Agreements

because we cannot continue to tolerate asylum fraud by economic migrants
Replace Title 42 Authorities with Permanent Provisions

because we need a long-term strategy to expel illegal aliens who abuse the asylum system

Target the Cartels

because they are ruthlessly controlling our southern border

Support Border States

because they are overwhelmed with the massive flow of illegal aliens

Deploy National Guard to the Border

because Border Patrol needs support and assistance to stop the crisis

Promptly Repatriate Illegal Aliens

because we need to send a clear message that illegal immigration has consequences

Crackdown on Fentanyl
because it is flooding over the border & killing Americans at record rates
Put Human Traffickers out of Business

because the open borders enable them to exploit migrants, especially vulnerable children
TO END THE CHAOS AT THE BORDER, WE NEED TO ENFORCE THE LAW. IT WAS DONE BEFORE AND CAN BE DONE AGAIN.