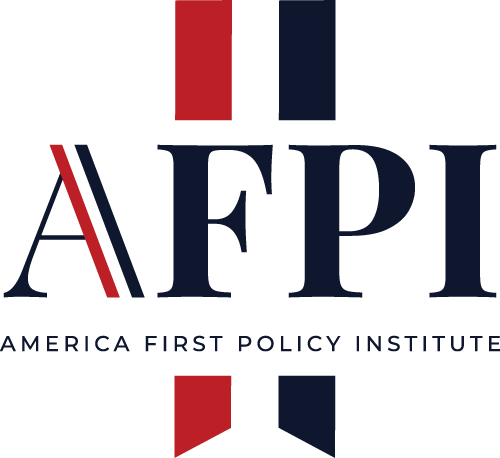 Center for a Healthy America
AFPI ANNOUNCES FORMER LOUISIANA GOVERNOR BOBBY JINDAL TO JOIN AS CHAIR OF CENTER FOR A HEALTHY AMERICA
August 24, 2021
Today, America First Policy Institute (AFPI) announced that former Governor of Louisiana, Bobby Jindal, will serve as Chairman of the Center for a Healthy America.
"The America First Policy Institute is a policy powerhouse, and I am thrilled to join this team. To put it frankly – the healthcare system in our country doesn't work and exposes chronic policy failure not seen in many other areas of governance," said Center for a Healthy America Chairman Bobby Jindal. "We must adopt solutions that result in better care, more choice, and lower costs for Americans."
"The American people have a once in a lifetime champion in Governor Jindal and we are so blessed to have him as a part of the America First family," said AFPI President/CEO Brooke Rollins. "High healthcare costs, limited options, and variable quality of care are concerns for families across the country – the American people deserve better. I look forward to the work the Center for a Healthy America will do to ensure patients and doctors, not government and bureaucrats, are in control of their health as we work together to achieve a healthier America that values individuals, choices, and liberty."
Joining Governor Jindal in leadership of the Center for a Healthy America is Dr. Heidi Overton, a physician with experience in research and healthcare policy, who will serve as the Center Director. Dr. Overton, who previously helped lead the healthcare team at the White House as a member of the Domestic Policy Council, said "The Center for a Healthy America will focus on research and policy development that puts patients first and works to restore the mission of the U.S. healthcare system—to improve the individual and population health of America. It is an honor to join Governor Jindal and the entire America First team in working for better healthcare solutions for Americans."
The complete bios for Governor Jindal and Dr. Overton can be found below.
An executive summary of The Center for a Healthy America's flagship paper can be found here.
The paper in its entirety can be found here.
For interview inquiries please email [email protected]
THE HONORABLE BOBBY JINDAL, Chairman of the Center for a Healthy America
Bobby Jindal is originally from Baton Rouge, Louisiana, and currently serves as Chairman of the Center for a Healthy America. Jindal has a well-earned reputation as one of America's most successful public sector executives and one of the boldest innovators in the health care and education sectors. Jindal used his two terms as Governor of Louisiana to rebuild and diversify the state's economy and financial footing in the aftermath of Hurricanes Katrina and Rita. Jindal's agenda included top-to-bottom reformation and privatization of the state-run charity hospital and the state's healthcare payer systems. Fiscally, Jindal reduced the state budget by 26%, reduced the state employee headcount by 30,000, and implemented the largest income tax reduction in state history. Despite being the Nation's youngest governor when he was elected in 2007, Jindal had been well-prepared to become the state's CEO, with stints as the head of the state Department of Health and Hospitals, as President of the University of Louisiana System, Assistant Secretary of the U.S. Department of Health and Human Services, and Executive Director of the National Bipartisan Commission on the Future of Medicare – all before his thirtieth birthday. Jindal graduated with a Bachelor of Science from Brown University with honors in Biology and Public Policy, and received an M.Litt. in Politics from Oxford University where he studied as a Rhodes Scholar.
HEIDI OVERTON, M.D., Director of the Center for a Healthy America
Dr. Heidi Overton is from Gallup, New Mexico, and serves as AFPI's Director of the Center for a Healthy America. Overton recently served as a White House Fellow in 2019-2020 in both the Office of American Innovation and the Domestic Policy Council and is a PhD candidate in Clinical Investigation at the Johns Hopkins University Bloomberg School of Public Health. Previously, Overton was a general surgery resident at the Johns Hopkins University School of Medicine, and a physician advocate for price and quality transparency in healthcare through Restoring Medicine. During medical school, Overton was appointed by Governor Susana Martinez to serve on the University of New Mexico (UNM) Board of Regents, which included fiduciary and full-voting responsibilities for all business and clinical operations of the university and health system. Overton graduated summa cum laude with a B.A. in Health, Medicine, and Human Values from the UNM's Combined BA/MD Program and received her medical degree from the UNM School of Medicine.