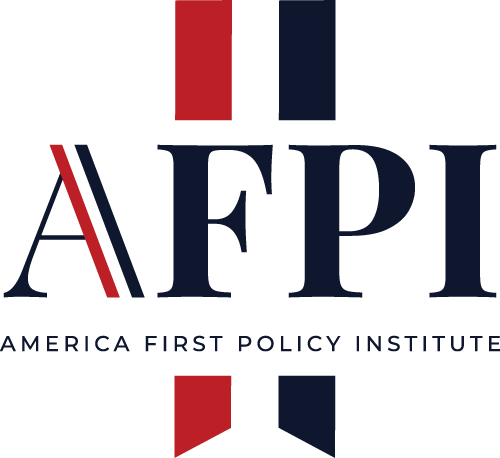 America First Policy Institute Applauds Florida House for Unanimously Passing Bill Addressing the Fatherhood Crisis
February 16, 2022
TALLAHASSEE, FL – The America First Policy Institute (AFPI) today joined Florida Speaker of the House Rep. Chris Sprowls (R - Palm Harbor) and Senate President Wilton Simpson (R - 10th District) in support of House Bill 7065, a bill targeting the growing crisis of fatherless children in the state and our Nation. The bill passed the Florida House of Representatives unanimously Wednesday. It now heads to the Florida Senate.
"The fight for equality in America begins and ends with addressing our fatherless crisis," said Jack Brewer, Chairman of AFPI's Center for Opportunity Now and Founder of the Jack Brewer Foundation in Florida. "We cannot allow another generation of Americans to be born into the sin of a culture that embraces the broken family structure. Those of us who have been blessed with a father, embrace it. Those of us who didn't have a father, desire it. And those who believe in the father, must serve our communities and become it."
HB 7065, authored by Rep. Thad Altman (R-Indiatlantic), addresses the needs of fathers by awarding grants to organizations that serve single fathers working to become self-sufficient. It also assesses community-based care-led agencies to ensure programs are father-oriented. Further, it promotes responsible fatherhood by requiring the Department of Children and Families to maintain a resource website dedicated to responsible fatherhood.
According to the U.S. Census Bureau, about 1 in 4 children live without a father in the home. In addition, the U.S. has the highest rate of children living in single-parent households among any country in the world, and black children are disproportionality impacted by this epidemic, with nearly black 6 million children in the U.S. growing up in a single-parent home.
"From poverty to crime to incarceration, just about every negative outcome we see for young boys and men in today's society is in part due to an absent father," said Speaker Sprowls. "We cannot legislate fatherhood, responsibility, or character. But we can direct some state resources to ensure that fathers, father figures, and mentors have the support they need to be inspired, equipped, and excited about being present and active in their children's lives. Today, we are making historic investments toward this critical goal and calling on all Florida men to rise up and be the fathers and role models our sons need."
The legislation also designates June as Responsible Fatherhood Month in Florida, provides additional resources for at-risk youth, and offers other services for foster youth aged out of care, including an increased stipend for those who pursue education and training beyond high school.
In addition to joining Speaker Sprowls, Senate President Simpson, and a bi-partisan delegation of Florida lawmakers at the State Capitol on Wednesday in support of the legislation, the AFPI Team also held working meetings with other key lawmakers working on the fatherhood crisis, Lt. Governor Janette Nunez (R) Florida, and officials with the Office of Governor Ron DeSantis.