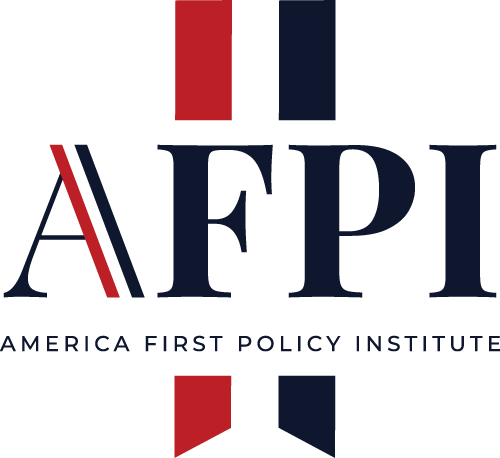 America First Policy Institute to Host "Hispanic Leadership Conference"
September 27, 2022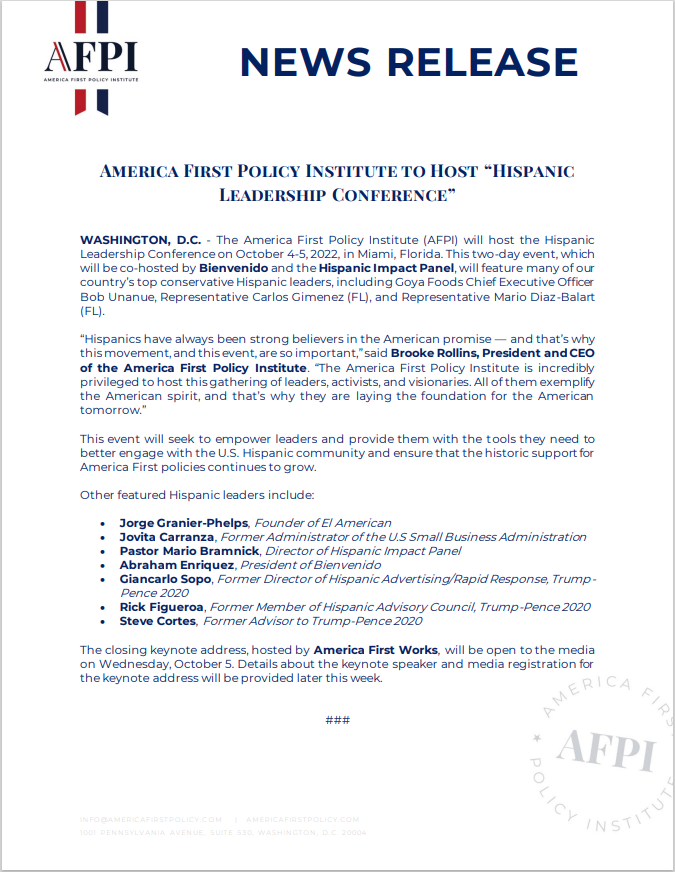 Download
Full Report
WASHINGTON, D.C. - The America First Policy Institute (AFPI) will host the Hispanic Leadership Conference on October 4-5, 2022, in Miami, Florida. This two-day event, which will be co-hosted by Bienvenido and the Hispanic Impact Panel, will feature many of our country's top conservative Hispanic leaders, including Goya Foods Chief Executive Officer Bob Unanue, Representative Carlos Gimenez (FL), and Representative Mario Diaz-Balart (FL).
"Hispanics have always been strong believers in the American promise — and that's why this movement, and this event, are so important," said Brooke Rollins, President and CEO of the America First Policy Institute. "The America First Policy Institute is incredibly privileged to host this gathering of leaders, activists, and visionaries. All of them exemplify the American spirit, and that's why they are laying the foundation for the American tomorrow."
This event will seek to empower leaders and provide them with the tools they need to better engage with the U.S. Hispanic community and ensure that the historic support for America First policies continues to grow.
Other featured Hispanic leaders include:
Jorge Granier-Phelps

,

Founder of El American

Jovita Carranza

,

Former Administrator of the U.S Small Business Administration

Pastor Mario Bramnick

,

Director of Hispanic Impact Panel

Abraham Enriquez

,

President of Bienvenido

Giancarlo Sopo

,

Former Director of Hispanic Advertising/Rapid Response, Trump-Pence 2020

Rick Figueroa

,

Former Member of Hispanic Advisory Council, Trump-Pence 2020

Steve Cortes

,

Former Advisor to Trump-Pence 2020
The closing keynote address, hosted by America First Works, will be open to the media on Wednesday, October 5. Details about the keynote speaker and media registration for the keynote address will be provided later this week.
###