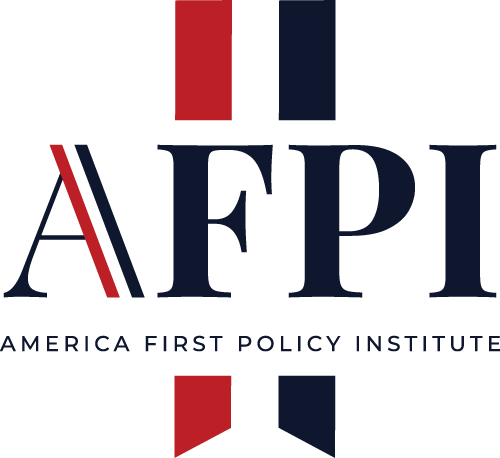 Center for Homeland Security and Immigration
America is Less Secure Today: How Our Adversaries Are Gaining Strength
September 02, 2021
Today, Americans are undoubtedly less safe than at any other time in recent history. We are seeing our enemies become stronger and more profitable than ever before as the result of failed policies and actions taken on our southern border and in Afghanistan. From Mexican drug cartels to ISIS affiliates and other surging terrorist organizations, the Biden Administration's current policies have only emboldened our adversaries.
Each day, Mexican drug cartels illegally smuggle and traffic thousands of individuals and illicit narcotics across the border – mainly fueled by the failed border policies of the Biden Administration. DHS apprehends individuals from all over the world trying to illegally enter the U.S. and they all pay the cartels between $5,000 - $10,000 to be smuggled. As the crisis along the border grows so does the strength and reach of the cartels, who are making millions of dollars per day!
As the most recent Acting Secretary of the Department of Homeland Security who dealt with a border crisis and ended it, I know firsthand that criminal and terrorist organizations will seek to take advantage of large groups illegally crossing the border. These organizations know that U.S. resources are stretched thin and the ability to apprehend individuals is diminished. The outgoing Chief of the U.S. Border Patrol warned of this exact threat recently when he stated that we are seeing suspected terrorists cross the border "at a level we have never seen before."
But it doesn't have to be this way. We left the Biden Administration a playbook of proven actions and policies that enforce the rule of law while adhering to our ethical obligations to protect vulnerable populations. Instead of continuing these successful policies, the current administration has chosen to make political decisions during their first months in office and subsequently cancelled successful border and immigration policies. As a result, we are now seeing more human trafficking and smuggling than ever before. I believe, like most Americans, that one human trafficked is one too many. Everyday Americans, illegal immigrants and our country are suffering from failed policies and decisions along the border daily.
In Afghanistan, President Biden's disastrous actions have spurred another self-inflicted crisis, diminished America's standing around the world, created a global refugee emergency, and enabled Afghanistan to become, once again, a likely safe-haven for terrorism. Instead of adhering to a conditions-based withdrawal, to include successful peace negotiations with the Taliban and Ghani government, the Biden Administration decided the optics of a full withdrawal before 9.11 was a political statement they needed to make. They were wrong. The murder of 13 U.S. service members is testament to the consequences of this public relations play. We can now assume that a surging Taliban feels emboldened and will likely shelter other terrorist organizations from around the world – some of whom may seek to strike the U.S. Homeland.
And as we hastily leave Afghanistan, the U.S. is attempting to undertake a massive screening and vetting process of Afghans and others. Instead of planning for this workload and ensuring the vetting process is not compromised, we now have U.S. authorities trying to screen thousands of individuals in a matter of days – a process that previously took months and, in some cases, years. Worst yet - should that process not be complete, DHS is paroling these individuals into the U.S. and then completing the necessary checks later. Screening such a volume of individuals in such a short period of time means that corners are inevitably going to be cut. We must balance our compassion with our national security, but the Biden Administration's reckless Afghanistan policy has generated an unnecessary national security crisis. It didn't need to be this way – a proper planned and executed withdrawal would have proactively addressed the screening concerns that we see today or prevented the surge in the first place.
Before recent events, the U.S. military assessed that there was a "medium" risk of terrorist groups reconstituting in Afghanistan within two years. Some experts are now saying that time frame is as short as six months. In fact, President Biden's own national security advisor, Jake Sullivan, stated this past weekend that ISIS-K and other terrorist organizations "will look to extend its reach beyond Afghanistan and [to the Homeland]" going forward.
Make no mistake - our ability to collect intelligence, monitor activity, and recruit assets to protect the Homeland will be far more difficult when there is no diplomatic presence by the U.S. or our allies in Afghanistan. Due to our chaotic withdrawal, we have lost credibility on the world stage and have set in motion a mass exodus never before seen that will impact both the U.S. and Europe in years to come. As the 20th anniversary of 9.11 approaches, we must continue to make national security decisions for the betterment and security of Americans and our allies, not our adversaries.
Chad Wolf serves as Chairman, Center for Homeland Security and Immigration for the America First Policy Institute (AFPI).