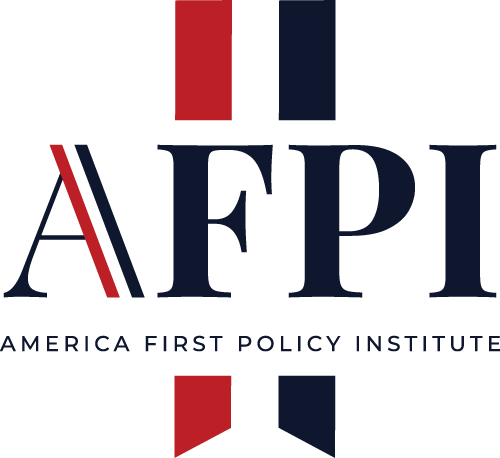 Center for a Healthy America
Biden Expands the Role of Government in Healthcare
January 20, 2022
Just 1 year into his term, President Joe Biden has made a systematic effort to expand the role of government in healthcare resulting in fewer choices for Americans. Biden's campaign promised to make healthcare more affordable through an agenda of broader government support, sometimes called the "Affordable Care Act 2.0." This doubled down on the 2010 passage of the Affordable Care Act (ACA), the Obama/Biden Administration's healthcare agenda that failed to keep many promises. We now know that the ACA more than doubled premiums in the individual market, and Americans have fewer choices of insurers, meaning less access to doctors and hospitals of their choosing.
Contrary to the Obama/Biden approach, President Trump entered office in 2017 with the intent of creating more healthcare choice and affordability. His first executive order, "Minimizing the Economic Burden of the Patient Protection and Affordable Care Act Pending Repeal" on January 20, 2017, focused on using the executive branch to minimize the economic burden of the ACA. A key feature allowed states to create a more free and open healthcare market with increased flexibility. Later, the Trump Administration issued guidance for §1332 ACA waivers that created this flexibility. Fourteen states enacted this approach from 2017 to December 2020, and, as a result, premiums in ACA plans declined in six states. President Trump's October 12, 2017 order, "Promoting Healthcare Choice and Competition Across the United States" further promoted healthcare choice and competition in the U.S, including providing more choices for Americans through association health plans, short-term limited-duration insurance, and health reimbursement arrangements.
Conversely, many of the Biden Administration's policy actions in his first year in office have run the opposite of his predecessor, quite literally, in the form of rolling back Trump Administration policies that expanded healthcare options to increase access and affordability. Notably, the Biden Administration revoked the previously discussed Trump Administration executive orders by signing the order "Strengthening Medicaid and the Affordable Care Act" in January 2021. This illustrates the stark contrast in the two potential healthcare directions in the U.S.—Americans can be controlled or be in charge. The Biden Administration's healthcare agenda appears to be more about increasing government control than about improving patient access, affordability, and health outcomes.
Following the Biden Administration's new directive, the Centers for Medicare and Medicaid Services (CMS) notified a number of states, including Arkansas, New Hampshire, Indiana, and Arizona, that it was withdrawing their §1115 Medicaid waivers, which included work requirements as a condition to receive federal benefits. It also rescinded Texas's 10-year §1115 waiver in an unprecedented move that a federal district judge overturned in October 2021. Further, CMS reversed the Trump Administration §1332 waiver guidance that provided states flexibility. This policy approach raises concern about stability for state programs when power changes hands.
These landmark shifts in policy direction are not the only significant healthcare changes made by the Biden Administration. The Biden Administration also discontinued the order "Access to Affordable Life-Saving Medicines." This order directed the Department of Health and Human Services (HHS) to make insulin and epinephrine available to uninsured consumers at Federally Qualified Health Centers at acquisition cost. The subsequent rule would have allowed those without affordable access to insulin or epinephrine via private or federal insurance to acquire it at a low price—a clearly nonpartisan goal. Under the Biden Administration, HHS and the Health Resources and Services Administration (HRSA) rescinded the rule implementing this order. This decision blocked policy that could help some of the most vulnerable patients access much-needed medicine and could have improved the lives and health of Americans.
More recently, the Biden Administration broke a main campaign promise by implementing vaccine mandates for employees at companies with more than 100 people. The administration attempted to carry this out through the Occupational Safety and Health Administration by issuing an Emergency Temporary Standard, which mandated that workers either get the vaccine or submit to burdensome weekly testing. This was legally challenged and blocked by the Supreme Court on January 13. A second vaccine mandate for healthcare workers, administered by CMS in the form of a rule, is still slated to take effect mid-March. This is in addition to the mandate for federal workers and federal contractors that have also faced legal challenges.
The Biden Administration has revoked or rescinded several Trump-era executive actions that aimed to lower costs and improve healthcare options for Americans. The Biden healthcare agenda continues the same liberal policies that fail Americans, drive up costs, and limit choice. Rather than increasing choice and competition and giving help to those who need it, the Biden Administration wants to give bureaucrats more control and take healthcare further out of the hands of doctors and patients. Instead, Americans should be given full agency in decisions that affect their health and well-being.
Abigail Slagle serves as a Policy Analyst, Center for a Healthy America for the America First Policy Institute (AFPI).