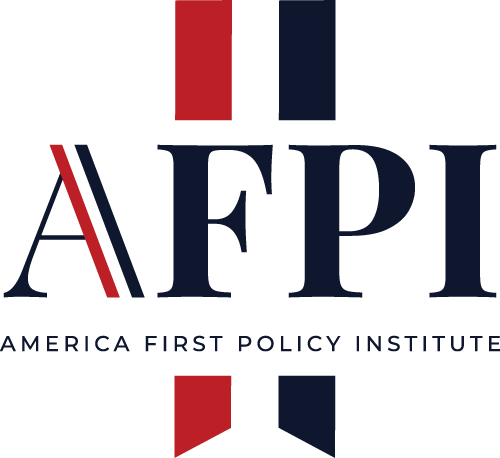 Center for Homeland Security and Immigration
Biden's Vaccine Tyranny Threatens National Security, Public Safety
November 09, 2021
By John Zadrozny in Townhall
Over the last few weeks, freedom-loving Americans have watched with concern bordering on horror as Joe Biden and his radical administration have used the specter of COVID-19 to impose vaccine mandates on people across the country. We have seen these mandates spread from federal agencies to state and local governments and private businesses, violating the autonomy of citizens to make health decisions with their medical providers. There are numerous problems with this mad dash for universal vaccination (including mounting questions by a growing number of Americans about the efficacy and health risks of these shots), but one of the most significant is the negative impact this mandate madness is guaranteed to have on both national security and public safety.
For starters, the U.S. Armed Forces could see reductions in troop strength and readiness, which would obviously impact our nation's ability to respond militarily around the world if needed. While the military has long had the flexibility to require active-duty and reserve personnel to receive potentially risky medical treatments (including some that are unavailable to the general public), the federal government has traditionally taken a more targeted approach to requiring such treatments and has avoided the heavy-handed and politicized approach we now see. The Biden administration must be aware that such demands – with short-term deadlines and threats of punishment for our all-volunteer force – will reduce military capacity, decrease trust between military leadership and enlisted personnel, and drive down recruitment. In a world on fire, this seems unwise.
The national security dimensions of vaccine tyranny, however, reach far beyond our military. The Biden administration is now on the verge of firing large swaths of federal law enforcement who are concerned about the health risks of the vaccine or have requested exemptions. The administration's push is likely going to hit the Department of Homeland Security (DHS) fairly hard. DHS is the largest law enforcement agency in the country, employing over 65,000 law enforcement officers, many of whom are protecting our borders, airways, and waterways. There is little in the way of hard data (partly because of the administration's lack of transparency), but there is reason to believe that Customs and Border Protection alone, which includes the U.S. Border Patrol, could see thousands of departures, which would obviously put a dent in the agency's capacity to fulfill its core missions.
If you thought Joe Biden's manufactured border catastrophe is bad now, just wait. The Biden administration will undoubtedly use its intentional gutting of the Border Patrol to further reduce America's border security. They will also have deepened an existing Border Patrol workforce shortage, all at a time when new caravans of foreign nationals are accepting Joe Biden's invitation to come to the United States. It is also worth noting that while Border Patrol agents are having their livelihoods threatened, illegal aliens who they apprehend breaking the law are not required to be tested or vaccinated.
Joe Biden's assault on our military and federal law enforcement has trickled down to state and local law enforcement as well. Police officers and other first responders and front-line workers from around the country are being given a terrifying choice: the jab or their job. Many are choosing health freedom over forced vaccination and may ultimately be fired for it. This will cause havoc in most major metropolitan communities, including New York, Chicago, and Baltimore. Extreme situations, like Seattle, could see as much as a 40 percent reduction in their police forces. These potential reductions are both staggering and unprecedented.
One would think that the impact this would have on these already beleaguered cities in the wake of last year's riots would make these mostly liberal leaders think twice about the catastrophic impact of such mandates, but that apparently does not matter to them. It seems almost like these jurisdictions are using the vaccine mandate as a shadow method of defunding the police. And it is important to remember that President Biden himself is urging these firings on in between ice cream cones. In Joe Biden's America, the men and women who protect our lives and communities have gone from essential to expendable in a matter of months.
The Biden administration has already shown a willingness to injure the country for political gain. Virtually every major action this administration has taken, from its engineered immigration failure to its catastrophic Afghanistan withdrawal, has made the United States less prosperous, less free, and less safe. But this latest push is downright reckless and needs to be resisted.
John Zadrozny serves as Director, Center for Homeland Security and Immigration for the America First Policy Institute (AFPI).