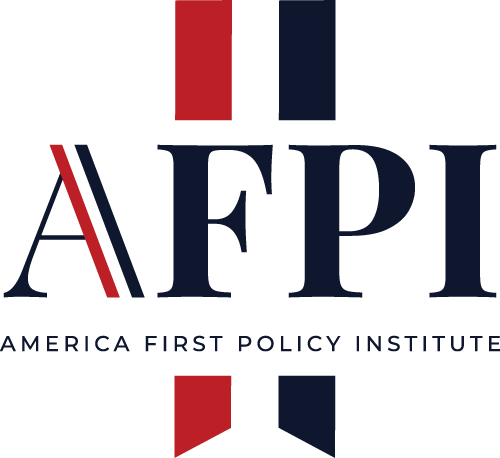 Center for Homeland Security and Immigration
FACT SHEET: Understanding U.S. Asylum Law
February 23, 2023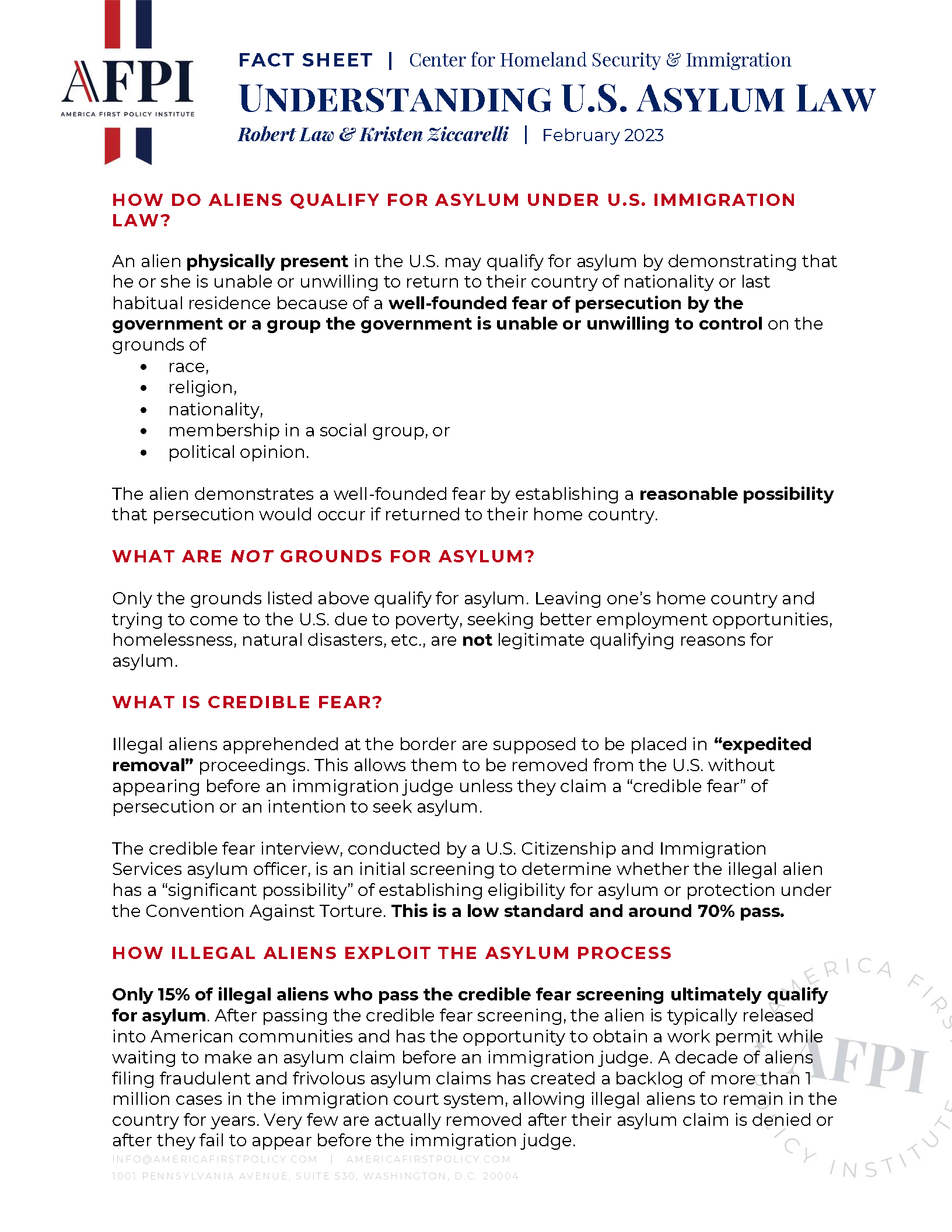 Download
Full Report
how DO ALIENS QUALIFY FOR ASYLUM UNDER U.s. immigration law?
An alien physically present in the U.S. may qualify for asylum by demonstrating that he or she is unable or unwilling to return to their country of nationality or last habitual residence because of a well-founded fear of persecution by the government or a group the government is unable or unwilling to control on the grounds of
race,

religion,

nationality,

membership in a social group, or

political opinion.
The alien demonstrates a well-founded fear by establishing a reasonable possibility that persecution would occur if returned to their home country.
WHAT ARE NOT GROUNDS for asylum?
Only the grounds listed above qualify for asylum. Leaving one's home country and trying to come to the U.S. due to poverty, seeking better employment opportunities, homelessness, natural disasters, etc., are not legitimate qualifying reasons for asylum.
What is credible fear?
Illegal aliens apprehended at the border are supposed to be placed in "expedited removal" proceedings. This allows them to be removed from the U.S. without appearing before an immigration judge unless they claim a "credible fear" of persecution or an intention to seek asylum.
The credible fear interview, conducted by a U.S. Citizenship and Immigration Services asylum officer, is an initial screening to determine whether the illegal alien has a "significant possibility" of establishing eligibility for asylum or protection under the Convention Against Torture. This is a low standard and around 70% pass.
HoW Illegal aliens exploit the asylum process
Only 15% of illegal aliens who pass the credible fear screening ultimately qualify for asylum. After passing the credible fear screening, the alien is typically released into American communities and has the opportunity to obtain a work permit while waiting to make an asylum claim before an immigration judge. A decade of aliens filing fraudulent and frivolous asylum claims has created a backlog of more than 1 million cases in the immigration court system, allowing illegal aliens to remain in the country for years. Very few are actually removed after their asylum claim is denied or after they fail to appear before the immigration judge.