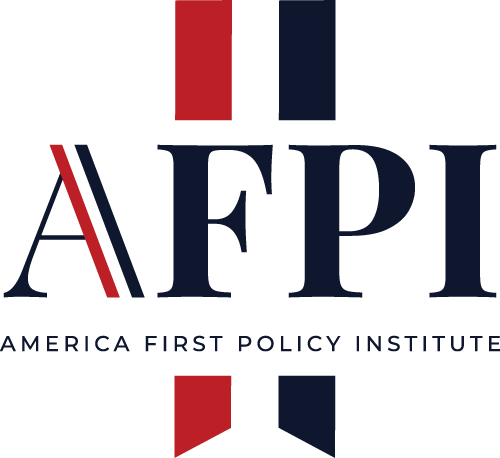 Center for American Security
Fred Fleitz Joins AFPI's Center for American Security
January 05, 2022
Today, America First Policy Institute (AFPI) announced its newest addition—Fred Fleitz —to serve as Vice Chair of the Center for American Security.
"AFPI continues to add world-class talent and leadership to the America First movement," noted Brooke L. Rollins, AFPI's President and CEO. "Fred's distinguished experience in the national security field will no doubt help advance policies that will result in a safer, stronger America."
Former Acting National Security Advisor to President Trump and Former National Security Advisor to Vice President Pence and AFPI's Center for American Security Co-Chairman Lt. Gen. (Ret.) Keith Kellogg remarked, "It is exciting to add such a talented individual to join alongside our all-star team of national security experts at AFPI. I look forward to brainstorming with Fred and working towards national security policies that are reasoned, effective, and promote American strength," said Kellogg.
Former Director of National Intelligence and Co-Chairman of AFPI's Center for American Security John Ratcliffe echoed those sentiments and noted, "Now more than ever, American strength and security should not be taken lightly, and I cannot think of a better individual to join the AFPI's National Security team. As the world stage grows more dangerous by the day, I have full confidence in Fred to step up to the plate and develop policies that will put America back on the forefront as the leader in world power."
Upon joining AFPI, Fleitz noted, "As our enemies continue to be emboldened and strengthen their might by the day, it is important our Nation and its leaders remain strong. I am excited to join the AFPI team and work with these amazing patriots to advance an agenda that puts the safety and prosperity of the American people first. I look forward to working with this organization to ensure a safe America."
###
Fred Fleitz is originally from Lansdowne, Pennsylvania, and serves as Vice Chair of AFPI's Center for American Security. He also is a Newsmax TV contributor. Fleitz served in 2018 as a Deputy Assistant to President Donald Trump and Chief of Staff of the National Security Council. From 2019-2021 Fleitz was President and CEO of the Center for Security Policy which he made into an influential player in policy circles and the media to keep our nation safe and free. Fleitz previously served in U.S. national security positions for 25 years with the CIA, DIA, the Department of State and the House Intelligence Committee staff. Fleitz is a prolific writer who has written extensively on the Iranian and North Korean nuclear program, the growing threat to U.S. security from China, the politicization of U.S. intelligence and many other national security topics. He is the author or editor of seven books. Fleitz's last book, Defending Against Biothreats: What We Can Learn from the Coronavirus Pandemic to Enhance U.S. Defenses Against Pandemics and Biological Weapons, was published in 2020. Fleitz holds a B.A. in Politics from St. Joseph's University in Philadelphia and an M.A. in Political Economy from Fordham University in New York. He lives in Frederick, Maryland with his wife Julie, who he met at the CIA, and his daughter Marie.