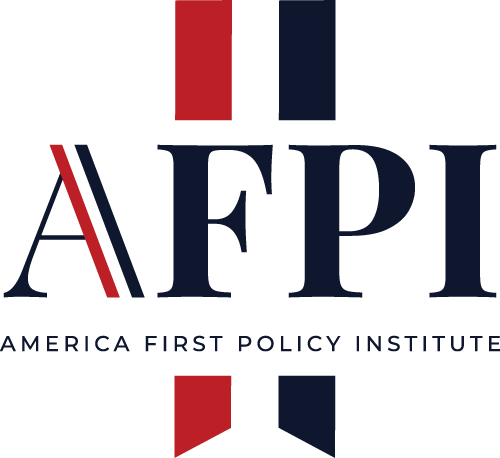 Center for Homeland Security and Immigration
In Biden's World, Parents are the Threat
November 17, 2021
Already incapable of keeping up with the scope of their mission as a federal law enforcement agency, the Federal Bureau of Investigation (FBI) has apparently been tasked by Attorney General (AG) Merrick Garland with adding concerned parents, U.S. citizens, to their "threat" target mix, along with human traffickers, foreign terrorists, and spies on our soil.
An FBI whistleblower revealed that the agency's Counterterrorism and Criminal Divisions have created a threat tag "EDUOFFICIALS" to track parents that "threatened" school officials. These tags are to "scope this threat [parents] on a national level" and allow the FBI to begin a "comprehensive analysis" of how to engage with "law enforcement partners at all levels," per the email signed by the FBI's Assistant Director for Counterterrorism, Timothy Langan, and the Assistant Director of the bureau's criminal division, Calvin Shivers. Shivers retired since this went out – perhaps he dreaded what was coming.
This new revelation directly contradicts the AG's congressional testimony. Garland said he could not "imagine any circumstance in which the Patriot Act would be used in the circumstances of parents complaining about their children, nor… a circumstance where they would be labeled as domestic terrorists." This comes from the same government that considers those dissatisfied with mask and vaccine mandates as domestic violent extremists.
Earlier this fall, AG Garland issued a memorandum directing the FBI to "use its authority" to counter perceived "threats of violence" against school officials. This memorandum purportedly responded to a request from the National School Boards Association (NSBA) that described parent protests as a form of domestic terrorism. However, it has subsequently been revealed that the White House and Justice Department coordinated with the NSBA about sending their request. The NSBA has since apologized for their letter, but the Biden Department of Justice has not rescinded the memo that resulted from that letter.
At best, AG Garland was blissfully ignorant of his department's malicious actions. However, it seems more likely he lied in his sworn testimony, concealing the fact that the FBI is using counterterrorism resources to target parents.
This is a smoking gun. It is evidence that the Biden Administration is employing counterterrorism tools against parents, the overwhelming majority of whom are simply exercising their First Amendment rights by opposing extremist policies being pushed by school boards. Federal resources are being exploited with the intent to silence the American people and stem the backlash against Marxist Critical Race Theory, radical gender identity policies, and sexually explicit/pornographic materials in schools. Loudon County, Virginia became ground zero for parental revolts when a father was arrested by police for trying to shine transparency on the crime against his daughter who was raped by a biological male wearing a skirt in a girls' restroom.
From the perspective of the Biden Administration, America's real security threats are not a porous border overflowing with migrants, surging violent crime, or lawlessness resulting from the "Defund the Police" movement, but parents speaking out against school boards to protect their children.
This demands a call to action and accountability from the Biden Administration. Add your name here to demand transparency from the Biden Administration on their efforts to target and label concerned parents as domestic terrorists.