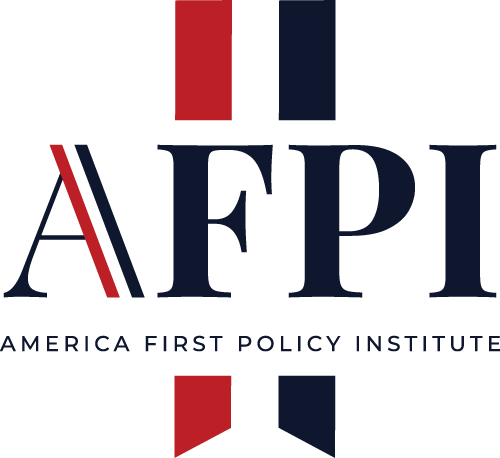 Center for American Freedom
Op-Ed: Washington Times: Courts: Our Last Line of Defense
May 19, 2021
Read Online here.
Our Constitution protects our guaranteed rights such as free speech, liberty from tyranny, and the right to self-governance through our republican form of government. Our shared American identity entrenches in each of us that these rights are worth preserving, but sadly for many Americans today, these freedoms are under attack. When a police officer is fired for donating to a legal defense fund, all who value free speech as a bedrock principle of our Nation should be concerned. This is not an isolated event: our First-Amendment freedoms are under attack elsewhere. We see it when the government overreaches and shutters churches. We see it when Big Tech demonetizes and deplatforms small businesses.
When our Constitutional rights are infringed upon, citizens of our Nation have two options: legislate or litigate.
When legislatures impose big-government, overreaching policies, the judiciary often is placed in the precarious position of providing solutions to questions that our political leaders refuse to face. Political recourse through our judicial branch has become the new norm. Justice Clarence Thomas affirmed as much in his dissent to The Department of Homeland Security v. Regents of the University of California:
"The Court could have made clear that the solution respondents seek must come from the Legislative Branch…. [Instead] it has given the green light for future political battles to be fought in this Court rather than where they rightfully belong—the political branches … Such timidity forsakes the Court's duty to apply the law according to neutral principles, and the ripple effects of the majority's error will be felt throughout our system of self-government."
Those who wish to inflict the will of special interests, corporate media, and big-tech oligarchies have waged this war far more adeptly than those in the trenches fighting for everyday Americans. Until now: the America First Policy Institute has launched the Constitutional Litigation Partnership (CLP) to tip the scales of justice back into the people's hands.
We have our work cut out for us.
AFPI knows what it means to fight in the courts. The Trump Administration, in pursuit of the America First agenda, was brought into court far more than any presidential administration in history. In just four years, over one hundred fifty multi-state lawsuits stonewalled and gridlocked policies meant to secure American liberties and enforce our security. That's more than twice the total lawsuits Presidents Barack Obama and George W. Bush faced in their combined 16 years in office.
One special-interest litigation center, the American Civil Liberties Union (ACLU), filed over four hundred lawsuits against the Trump Administration. The ACLU has filed none against the Biden Administration. In fact, it has gone so far as to put lawsuits on hold that were first filed during the Trump Administration, despite the fact that the Biden Administration has not rescinded the policies in question. What could have possibly changed on the legality of the policy to halt a case in its tracks? The answer: nothing. Now that the Administration in question is of the political party preferred by the ACLU, litigation seems less desirable to it. It's a telling change of course.
The left-leaning groups that have placed targets on America First policies go well beyond special-interest law firms. Big-Tech firms — powerful left-wing organizations in their own right — are abusing power to silence Americans who hold different political viewpoints. The Oversight Board's decision to uphold Facebook's ban on former President Donald J. Trump is a sterling example: if an American President can be banned, who is safe? The problem extends well past Facebook, of course. Nearly every social-media firm and subdivision, from Twitter to YouTube and beyond, finds itself wading into waters that were once properly the realm of politics and governance. The moral position of the tech titans is exceedingly weak. AFPI means to turn that moral weakness into policy change via litigation.
When a small handful of corporations enjoy a dominating presence in our public discourse, and aggressively assert that domination, it strikes at the very heart of American civics: the ability of the people to self-govern and speak freely. Nowhere is this more strikingly illuminated than in the decision of these firms to interpose themselves between a democratic electorate and its chosen representative. In the absence of meaningful alternatives, this becomes an existential threat to a free republic.
That's where we find ourselves today. That is why the Constitutional Litigation Partnership is committed to crafting solutions to the Constitutional crises of our time. The Partnership will work for all Americans to ensure that when power is abused, the offender – whether it be Big Government, Big Tech, or Big Media – will be held accountable.
Brooke L. Rollins is President and Chief Executive Officer at the America First Policy Institute and previously served as an Assistant to the President and Director of the Domestic Policy Council under the Trump administration.