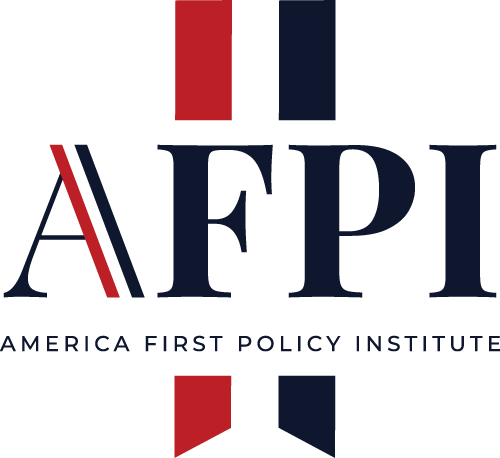 Center for Education Opportunity
School Choice Advances in States
November 12, 2021
If ever there were a time to drive a big expansion of parental school choice in states, the time is right now. In 2020, school closures kept millions of children out of the classroom and caused parents to desperately seek help to educate their children during the pandemic. COVID-induced virtual education was an inferior substitute for in-person teaching, but it did provide a useful service to parents by giving them a firsthand window into what was happening in their children's schools. In many cases, parents realized there was cause for concern. These circumstances also awakened governors, state legislators and local leaders to the fact that parents needed more options and flexibility when schools do not meet the needs of their children.
So far this year, 18 states have enacted new education choice programs or expanded existing ones. The movement for educational opportunity has gained serious momentum as elected officials across the country push for legislation that prioritizes parents and students.
Many states have responded with bills intended to establish or expand tax credit scholarships and education savings accounts. The ongoing success of the already established school choice programs in states like Florida and Arizona is also creating momentum for more states to realize that one size does not fit all for educating our students. The evidence from the research is clear: parental school choice programs like vouchers, tax-credit scholarships, education savings accounts, and charter schools create positive long-term benefits for students nationwide.
The timing of this increase in new legislation expanding access to academic choice for families is an outcome of the COVID-19 pandemic. Governors across the country leveraged funds they received as a part of COVID-19 aid packages to empower parents through measures increasing school choice. For example, Governor Bill Lee of Tennessee allotted $10 million of Tennessee's $64 million in discretionary pandemic education funds to charter schools. The specific purpose of the funding was to help existing schools expand their services to additional grade levels. Governor Doug Ducey of Arizona used his state's aid money to create a $10 million fund to provide school choice grants for students at public schools that have implemented mask mandates, unreasonable quarantine requirements, or have discriminatory policies towards unvaccinated students.
Governor Ron DeSantis of Florida recently signed a school choice bill that further increases "life-changing educational opportunities that support and cater to the unique needs of more students than ever before." The bill increases the number of students and families eligible to receive vouchers to use at the school of their choice. In addition, this legislation eliminated several barriers to academic freedom like the requirement that students be in a public school prior to applying for a scholarship. This bill also expands the use of the funds to include additional educational expenses imposed on families, such as supplemental school fees, transportation, and other costs incurred by families with special needs students.
It seems that everyone across the United States has heard the words of Terry McAuliffe: "I don't think parents should be telling schools what they should teach." His dismissal of parental input in their children's schools has made the topic of education policy a national agenda item. Many commentators have attributed his recent election loss to his controversial comments and positions on education. Parents across the country have been protesting their local elected officials regarding their children's school curriculum, mask requirements, and vaccine mandates as well as concerns about critical race theory in classrooms. These parents have famously spoken up in school board meetings about issues of discriminatory racial and gender theories being taught in the classroom, as well as egregiously sexual content being included on their children's reading lists. The actions of these concerned parents at local school board meetings have created a movement and a moment in time when families are choosing education freedom.
Polling data also indicates that Americans are in favor of parental school choice measures and in favor of education financing that funds students instead of systems. A recent poll conducted by RealClear Opinion Research found that 74 percent of registered voters support school choice (in April 2020, that number was only 64 percent). This enthusiasm is bipartisan, with 83 percent of Republicans, 70 percent of Democrats (previously only 59 percent), and 69 percent of Independents saying they support parental school choice efforts. There is also consistent support for school choice across all ethnic backgrounds, with White voters supporting it at a rate of 76 percent, Black voters at 73 percent, Asian voters at 70 percent, and Hispanic voters at 69 percent. The failure of public schools to educate children during the pandemic has been devasting, especially for low-income minority children.
Educational freedom is a tool that has a proven record of putting American families and students first. America First Policy Institute's Center for Education Opportunity believes that every parent should be empowered to choose a high-quality education for their children, which is the gateway to fulfilling the American dream. Now is the time to ensure that school systems are responsive to the needs of students, and that parents are given the power to choose the best educational opportunity for their children.
Laurie Todd-Smith serves as Director, Center for Education Opportunity for the America First Policy Institute (AFPI).