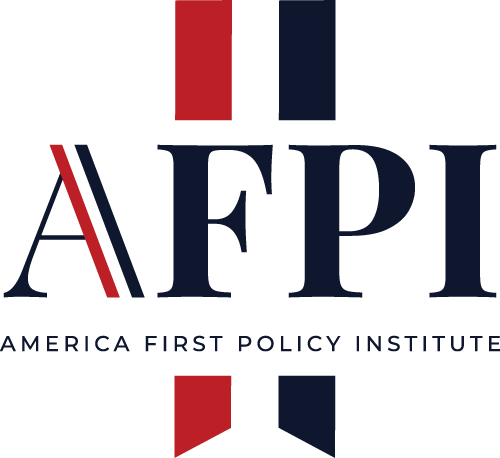 Center for Homeland Security and Immigration
The Anti-tyranny Case for a Smaller Federal Government
December 07, 2021
By John Zadrozny and Alex Caro Campana in The Washington Examiner
President Joe Biden's almost-year in charge of the federal executive branch has provided America with the best and strongest argument yet for a dramatically smaller federal government.
Indeed, in the last few months, we have seen the Department of Justice and the FBI target parents as domestic terrorists for daring to assert control over their children's taxpayer-funded education (and Attorney General Merrick Garland probably lie under oath about that targeting).
We have seen the Department of Homeland Security suspend its core law enforcement functions, both at our southern border and in our interior , in an intentional effort to attract hundreds of thousands, and probably millions when all is said and done, of foreign nationals to the United States outside of the lawful immigration process. The department even appears to be using federal resources (your money) to help these foreign nationals enter, disperse across, and live in the U.S.
We have seen the Biden administration shut down domestic oil pipeline projects that would have provided key energy resources for the country (and threatening to shut existing pipelines down ) with winter on the horizon. This is bad enough, but it also stands in insulting contrast to Biden's insistence on expanding Russian oil pipeline access into Europe.
And we have seen the Biden administration take a blunt-force approach to mandating the COVID-19 vaccine not only for federal workers (and turning a willfully blind eye to the military readiness and national security vulnerabilities it is creating), but also across the private sector . The Biden administration also appears to be prepared to ignore court injunctions restraining mandatory vaccinations and push full-steam ahead.
Mind you, these are just the Biden administration's greatest hits. And it is worth noting these examples represent the kind of damage this administration believes it can do under current law. It will have much more destructive power in the event that its big-government socialism bill passes.
For years, conservatives have made a good-faith argument against big government that was rooted in free-market principles. In essence, they argued that the federal government's growth necessarily diverted financial resources from the private sector and out of people's pockets, which in turn prevented real economic growth, job creation, and prosperity. It is a logical and reasonable argument, but unfortunately, it has not fully resonated. The insane levels of federal spending (under both Democrat and Republican presidents and Congresses) have only further numbed the public to what those numbers really mean.
The real justification for a much smaller federal government is on full display right now. It is that the federal leviathan, which is funded both by taxpayers and reckless borrowing practices, simply cannot be trusted either to perform its most basic functions or safeguard our freedoms.
It is clear (and has been clear for a while now) that a federal government composed of hundreds of thousands of well-paid bureaucrats who openly disdain elected political leadership simply cannot be held to account for its behavior. And a political administration that is determined to push the envelope (or even break the law) and happens to largely align with the views of the bureaucracy (such as the Biden administration) can do so with very little consequence.
The founders were smart. They understood the tyrannical potential of all forms of government because they understood that flawed human beings would always run the government. That is why they forged a carefully crafted system of government that distrusted power and pitted sovereign forces against each other. They knew that the ability to preserve our God-given freedoms and prevent encroachment on those freedoms required restraints on government growth.
In recent decades, we have seen an erosion of the checks and balances at the core of our federal system of government. There is no single reason for this erosion. A combination of out-of-control federal agencies (both in terms of size and arrogance), congressional abdication on spending power, an overreliance on the federal judiciary, and a general failure to educate people about how our government is supposed to work are part of why we see what we see right now.
We have an obligation to do all we can to preserve freedom and liberty for future generations, and that will require a smaller federal government. And if we have learned anything in the last few years, it is that this goal is no longer aspirational; it is existential. The proof is right in front of us.
John Zadrozny is the director of the America First Policy Institute's Center for Homeland Security and Immigration. Alex Caro is a policy analyst for AFPI's 1776 Center.