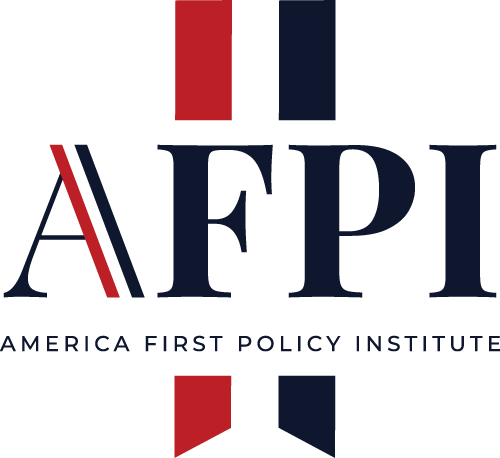 Center for Homeland Security and Immigration
The deadly consequences of emboldening criminals and undermining police
December 07, 2021
By Chad Wolf and Scott G. Erickson in The Hill
In the summer of 2020, the U.S. Department of Homeland Security (DHS) spent considerable resources to protect federal facilities in Portland, Ore., from violent protesters after state and local political leadership failed to stop the violence. Like other liberal cities in 2020, Portland lurched further left in the months that followed, reducing law enforcement resources. We were involved in the details of the DHS response and have followed the tragic events in Portland since.
After spending the past year promoting imbecilic policies designed to defund the police, Portland Mayor ted wheeler has recently changed his tune. Last month, the embattled mayor called for an additional $5 million in funding to support the Portland Police Bureau (PPB) in the hiring of more officers and the purchase of improved equipment. Wheeler's proposal also included the offering of $25,000 signing bonuses to several dozen of the first officers and public safety specialists hired under his proposal.
"Many Portlanders no longer feel safe in the city," the mayor said at his press conference announcing the proposal. Of course they don't, and the many reasons why they don't feel safe almost all result from the ill-made decisions of the mayor and radical city council.
Just over a year ago, the Portland City Council cut $16 million from the PPB's budget, inexplicably eliminating the department's gun reduction violence team and funding for school resource officers. The near constant denigration of the PPB by Wheeler and the city council also resulted in a precipitous rise in the numbers of officers seeking early retirement or leaving the department altogether.
Portland's police force now stands at 788 sworn officers responsible for policing a city of roughly 650,000 residents. The last time Portland had so few officers patrolling its city was in 1989, when its population was more than 30 percent smaller. Put into context, the national average of officers per 1,000 residents is 2.4. Portland stands at half that, at about 1.2 officers per 1,000 residents.
In addition to the policies driving police officers away from Portland, local leaders also spent the better part of the past year soft-pedaling the chaos sown by anarchists and violent agitators who seemed hell-bent on destroying as much of the city as possible.
During the violence that gripped much of downtown Portland from May 2020 through the end of the year, over 1,000 arrests were made related to the protests. Over 90 percent of those cases were dismissed or not pursued by the Multnomah County District Attorney's Office.
It turns out emboldening criminals while undermining law enforcement is not a recipe for peace and tranquility.
Predictably, this has led to a rapid disintegration of public safety in the Rose City.
While violent crime across the country spiked over the past year, few cities have felt the sting as sharply as in Portland. Homicide rates nationwide jumped nearly 30 percent from 2019-2020; however, Portland saw its homicide rate skyrocket 83 percent over the same time. Add to that the fact that Portland recently surpassed its record number of homicides in a year, previously set in 1987, and it's no wonder that Portlanders may be reconsidering the wisdom of defunding the police.
Additionally, Portland has experienced over 1,000 shootings so far this year, a dangerously high number for a depleted police force to adequately investigate, let alone work toward preventing.
It will take more than mere platitudes or signing bonuses for Portland to restore its public safety infrastructure. Doing so will require a sustained commitment to not only appropriately funding its police force but to also fostering a healthy police-community relationship that values, rather than denigrates, the difficult and dangerous work performed by its officers.
It will also require the mayor and city council to reevaluate its past antagonistic positions toward cooperation between local, state, and federal law enforcement entities. While the city council proudly prohibited local police from assisting federal law enforcement last year as the Hatfield federal courthouse lay under siege by Antifa, that decision only lengthened the destruction and violence that gripped that part of downtown Portland.
Federal, state, and local law enforcement agencies should rely on each other for assistance and cooperation. Doing so is essential for public safety purposes. Mayor Wheeler and the city council should take note of this the next time opportunities to collaborate arise.
Wolf served as Acting Secretary of the Department of Homeland Security in the Trump administration and is Chair of the Center for Homeland Security and Immigration at the American First Policy Institute. Erickson is a Senior Fellow at AFPI's Center for Homeland Security and Immigration. He was previously Chief of Staff at the Department of Homeland Security, and earlier in his career, spent nearly 20 years as a uniformed police officer in San Jose, Calif.