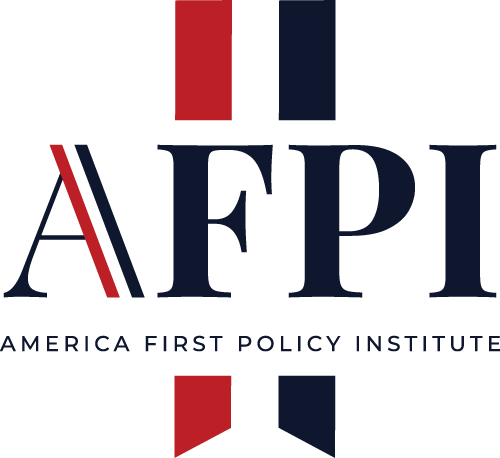 Center for Homeland Security and Immigration
The deliberate plan behind the border crisis
April 06, 2022
By Chad Wolf in the Washington Examiner
We are in the midst of the single worst immigration crisis that our country has ever experienced.
This past fiscal year saw the highest number of illegal apprehensions on record, and we are on pace to exceed that number in 2022. Even more disturbing is the recent decision by the Biden administration to end Title 42, a public health emergency order, which undoubtedly will result in an additional surge of illegal immigrants to the border. Accompanying the huge rise in illegal crossings has been more human trafficking and a massive influx of drugs and other contraband that is contributing to an opioid crisis that is not only further devastating communities but enriching Mexican cartels.
It has become clear over the past 14 months that the Biden administration has no interest in securing the border or tackling the immense amount of fraud in the immigration system. Each and every decision, whether to suspend construction of the effective border wall system or cancel bilateral agreements that contributed to a more secure border, has been a deliberate attempt to undermine the statutory obligations the government has to secure our borders and maintain a coherent immigration system.
Instead of looking forward and addressing the nature of the border as it exists today, Biden administration officials have opted to resort back to an even more disastrous version of the immigration system that existed during the Obama administration, when there was no border infrastructure construction, catch and release was in full effect, and the flood of illegal crossings was never-ending.
Unfortunately, this administration has taken such failed policies a step further. President Joe Biden has refused to get tough on those who are breaking the law — something that even former President Barack Obama was able to do when he deported more than 3 million people, leading the far Left to label him derisively the "deporter in chief." (Biden has described this action from the Obama-Biden administration as a "mistake" and vowed not to repeat it.)
Unlike past administrations, when this White House looks at the border, it doesn't see a crisis of illegal activity. It sees a capacity problem that needs solving. It has no problem with the volume of illegal immigration and is concerned only with how to move more illegal migrants into the interior of the United States faster.
Let's look at just a few examples.
Since taking office, the Biden administration has lavished tens of millions of dollars in grant money to various nonprofit organizations to house migrants and find opportunities for employment. They've also committed millions in taxpayer dollars to provide legal representation for migrants challenging their removal from the U.S.
If that weren't enough, the newly released Biden budget for fiscal year 2023 commits $4.5 billion in legal defense for illegal immigrants over the next 10 years. Spending billions of taxpayer dollars on lawyers for illegal immigrants is a brazen slap in the face to the people who can't fill up their own gas tanks because they are being squeezed by bad energy policies and inflation, unlike at any time in the past 45 years.
Biden's recent budget included another hidden gem that severely undermines our border security. Immigration and Customs Enforcement is facing a $150 million budget cut and, even more inexplicably, a 25% reduction in bed capacity to house migrants. Fewer beds means less space to house people as they are deported, forcing ICE to release those people into the interior of the U.S.
It isn't just through the budget that significant change can occur. Just recently, the Department of Homeland Security and the Department of Justice announced a subtle change to how and by whom asylum claims at the border will be reviewed.
Normally, when a person seeks asylum at the border, the eventual decision on whether that claim is meritorious falls to an immigration judge at the DOJ. The process can be lengthy, but it is important to ensure that only those with a genuine claim of asylum are, in fact, granted asylum. Failure to do so only undermines the system and makes a mockery of those genuinely fleeing persecution and hardworking taxpayers.
Biden's new rule change shifts the final decision on asylum claims from experienced immigration judges to unelected bureaucrats at the U.S. Citizenship and Immigration Services agency. Based on recent experience, this change will not strengthen integrity in the system but will likely result in greater numbers of illegal immigrants with dubious claims of asylum being ushered into the U.S.
It is hard to take an objective look at the policy changes and budget priorities of the Biden administration and come to the conclusion that the chaos we have witnessed at the border isn't by deliberate design. We need to recognize this and demand that the White House restore security to the border and integrity to the immigration system and stop placing politics above national security.
Chad Wolf is the former acting secretary of the Department of Homeland Security. He currently serves as executive director and chief strategy officer of the America First Policy Institute and chairman of the Center for Homeland Security and Immigration.