For decades, D.C. insiders and Wall Street elites perpetuated the lie that American engagement with Communist China would cause that nation to open, to liberalize, and to reform. Even as evidence accumulated to the contrary, some benefitting from this deception continued to profit off of China at the expense of America's stature and America's workers. The America First Policy Institute (AFPI) advances policies that study how decades of America's accommodation of Communist China has nurtured an existential rival to our Nation and our livelihood as we know it.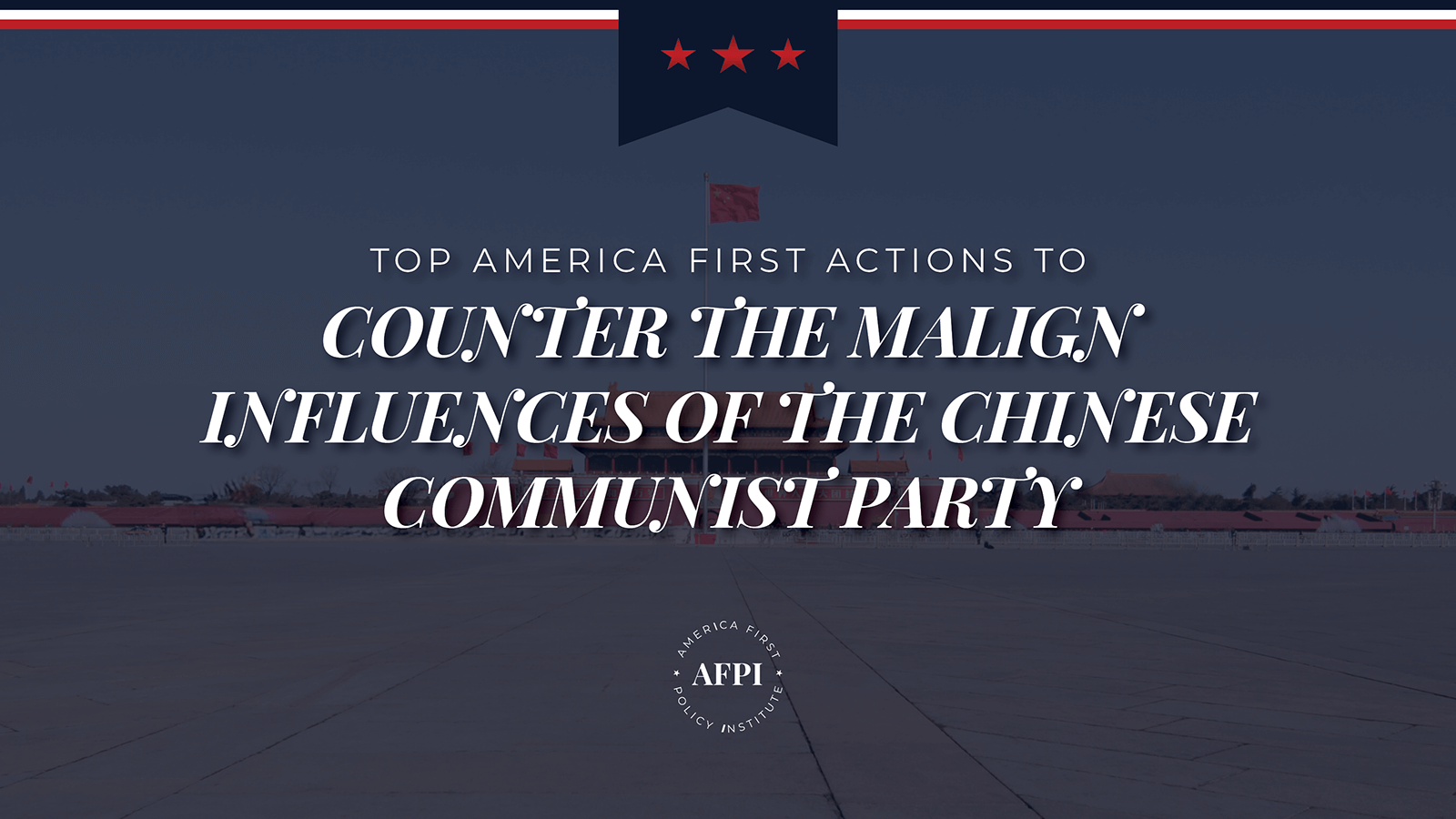 Adam Savit
Director, China Policy Initiative
Adam Savit is from Johnstown, Pennsylvania, and serves as the Director for the China Policy Initiative at AFPI. He most recently served as China Program Coordinator at the Center for Security Policy, building the program from the ground up, and has held research and communications roles in the national security policy space for more than a decade. He is in his fifth year serving as President of the Log Cabin Republicans of Washington, D.C. Savit holds a B.A. in history and international relations from Penn State University and enjoys music, playing guitar, arthouse and documentary movies, and spending time with his nieces and nephews.
"Give me six hours to chop down a tree and I will spend the first four sharpening the axe."
Abraham Lincoln
The Honorable Steve Yates
Senior Fellow and Chair, China Policy Initiative
Steve Yates is from St. Petersburg, Florida, and serves as a Senior Fellow and Chair of the China Policy Initiative. He is an analyst and practitioner with experience at various levels of politics, policy, media, and national security affairs. A veteran commentator and trainer for television, radio, and print media opportunities, Yates has navigated policy decision-making processes across agencies, foreign and domestic. Since 2006, he has been a senior advisor to presidential campaigns, a frequent media commentator, and CEO of D.C. International Advisory. He previously served as President of Radio Free Asia and Professor in the Practice of International Business and Politics at Boise State University. Before opening D.C. International Advisory, Yates served in the White House as Deputy Assistant to Vice President Dick Cheney for National Security Affairs from 2001 through 2005, where he provided direct support to the Vice President and his national security advisor for White House deliberations. Yates served as chairman of the Idaho Republican Party from August 2014 to April 2017 and as co-chair of the 2016 Republican Platform Subcommittee on National Security. Yates was a candidate for the Republican nomination for lieutenant governor in Idaho's May 2018 primary. He regularly appears on several national TV and radio stations. He previously served as Senior Policy Analyst at the Heritage Foundation and an analyst at the National Security Agency. He received a master's degree in China Studies from the Johns Hopkins University Paul H. Nitze School of Advanced International Studies. Yates' TV career began in 1980 at age 12 on Ed Walker's WJLA AM Washington show, after winning a coloring contest sponsored by the Muppets, Woodward & Lothrop, and The Washington Post.
"If we maintain our faith in God, love of freedom, and superior global air power, the future looks good."
Curtis LeMay