Hosted By
|
Center for a Healthy America
Combating Fentanyl - The America First Action Plan
Jul 13, 2023, 9:00AM
Washington, D.C.
STREAMED LIVE
Thursday, July 13, 2023
On Thursday, July 13, the America First Policy Institute (AFPI) hosted Members of Congress and AFPI Policy Center Chairs, including Kellyanne Conway, Pam Bondi, Steve Yates, and Matt Whitaker, to discuss the fentanyl epidemic plaguing our country and our proposed America First solutions to the issue.

To Stay Connected & Learn More text DRUGFREE to 70107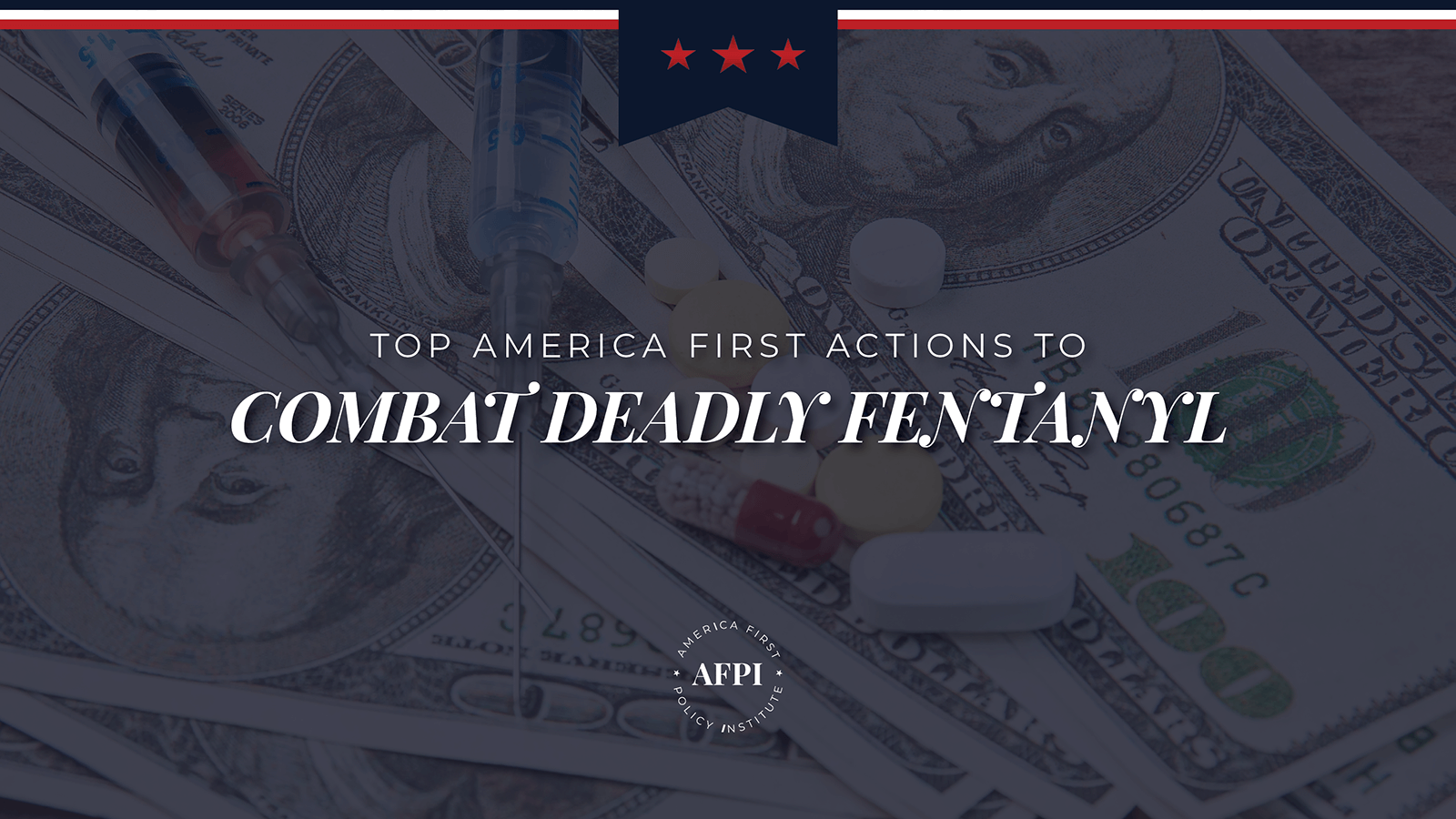 Stefanie Turner - "I'm outraged that there's a poison that's killing our kids"
Our event kicked off with a discussion between Pam Bondi, Ohio Attorney General Dave Yost, and Texas mother Stefanie Turner. During the discourse, Stefanie Turner shared her heart-wrenching story of losing her son, Tucker, to fentanyl.
If you take nothing else from this message, we ask you to listen to Stefanie's story—one all too common for families across the country as a result of this deadly drug epidemic.
Stefanie's story reminds us that the conversations around the dangers of fentanyl are not just about statistics. Instead, they are, most importantly, a discussion on real people, real families, and real loss.
Please watch this powerful testimony HERE.
Steve Yates - "They know who's doing what with fentanyl"
The first panel of the day, titled "China Precursors & Clandestine Labs + Cartels Smuggling Fentanyl Across the Southern Border," featured remarks from Rep. Mark Green (TN-07), Chairman of the House Homeland Security Committee; Steve Yates, AFPI Chair of the China Policy Initiative; and Rodney Scott, former Chief of the U.S. Border Patrol. The discussion was moderated by Rob Law, AFPI Director of the Center for Homeland Security and Immigration.
The lifecycle of fentanyl starts far before it crosses over our southern border. It is the product of an unlikely but formidable partnership between the Chinese Communist Party (CCP) and Mexican cartels.
Steve Yates breaks down the CCP's latest attempt to undermine America with the assistance of cartels making unknown fortunes off the fentanyl and human trafficking pouring into our country.
Watch his great insights here.
Kellyanne Conway - "We need to encourage addition, not subtraction, on [combating fentanyl]"
To conclude our event, Dr. Heidi Overton, AFPI Director of the Center for a Healthy America, hosted a panel titled "Lawlessness in Our Communities + Public Health & the Opioid Crisis." The panel included Sen. Roger Marshall (R-KS); Kellyanne Conway, AFPI Chair of the Center for the American Child; Matt Whitaker, AFPI Co-Chair of the Center for Law & Justice; and Mary Beth Creighton, a mother of a fentanyl victim.
This panel highlighted the need for a multilateral concerted effort between all branches and levels of government to address the fentanyl epidemic. An effort like this would include federal legislatures, state and local law enforcement, physicians, and the private sector joining forces to raise awareness of this lethal scourge affecting our Nation.
Watch Kellyanne Conway's commentary on the subject HERE.
Without swift and effective action on many fronts—from securing our border and our strategic approach to the CCP to raising awareness among the American public of the dangers of fentanyl—more families will have to live with the tragedy of losing loved ones to fentanyl. Yesterday's event was a great step in raising awareness and discussing proposed solutions, but more must be done.