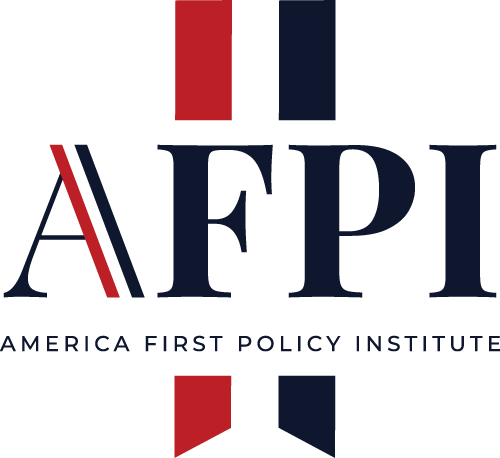 Center for American Security
H.R.1 Energy Roundtable Discussion
March 22, 2023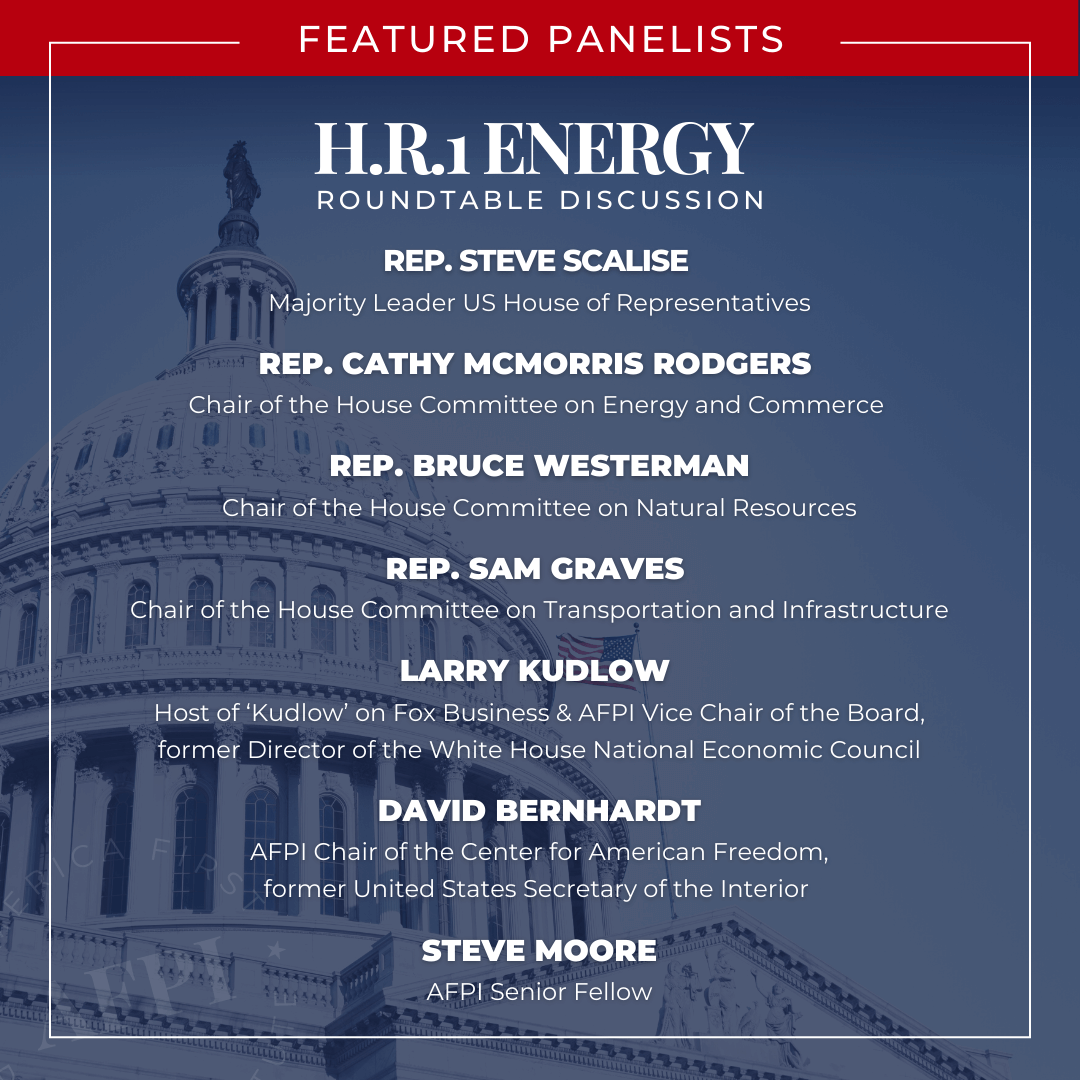 RECORDED LIVE
Tuesday, March 28, 2023
11:15 Am ET
March 30, 2023, the Lower Energy Costs Act, H.R. 1., passed the House of Representatives. The legislation now heads to the Senate.
On Tuesday, March 28, the America First Policy Institute (AFPI) held a roundtable discussion moderated by AFPI Vice Chair of the Board Larry Kudlow on the Biden Administration's war on American energy and the critical importance of embracing the solutions this vital legislation offers.
Here are some of the major takeaways from Tuesday's event:
Majority Leader Steve Scalise on the Left's Attack on American Energy in Favor of Foreign Dependence
The radical Left denigrates American energy in favor of their Green New Deal policies, all while buying energy from foreign adversaries who fail to meet environmental standards. We need to unleash American energy and debunk the Left's anti-American energy myths.
H.R.1 would lower energy costs for American families!@SteveScalise explains ⬇️: pic.twitter.com/XUhs7lhkdt

— America First Policy Institute (@A1Policy) March 30, 2023
Watch Majority Leader Scalise's full clip HERE.
Rep. Cathy McMorris Rodgers Explains the Importance of American Energy for our National Security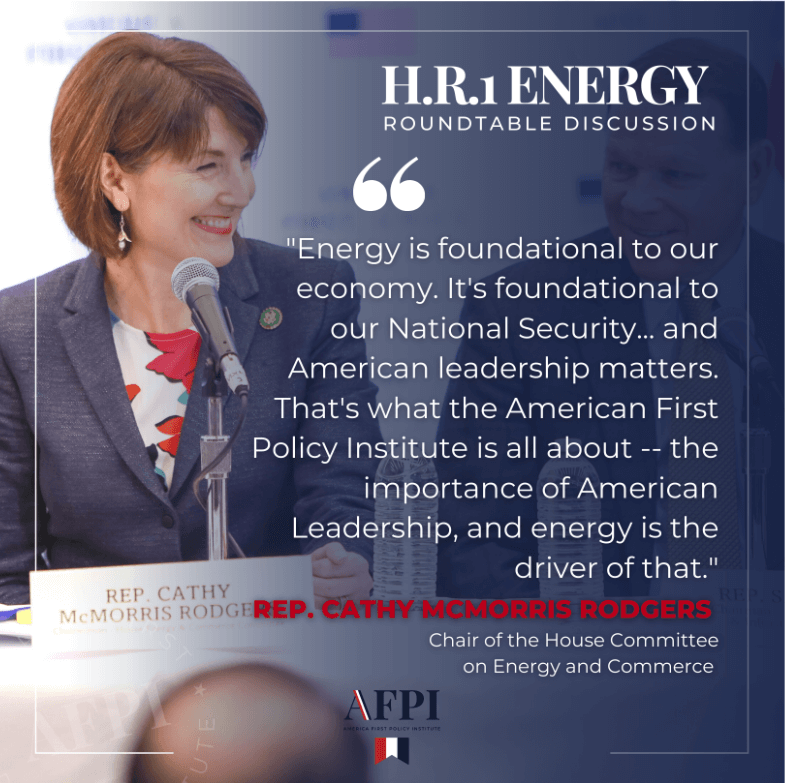 Harnessing American energy abundance is not only vital to heating our homes, filling our tanks, and driving our economy. It has massive implications for our national security. Watch Rep. McMorris Rodgers's full clip HERE.
Larry Kudlow Lays Out the Effect of American Energy on Supply Chains and the American Consumer
Unleash American energy!!@larry_kudlow pic.twitter.com/iNDX4EUfkG

— America First Policy Institute (@A1Policy) March 30, 2023 - CLICK TO SHARE
Fossil fuels permeate throughout every part of the American economy, and anti-energy policies increase costs for American consumers. Given the challenges facing the American economy, it is crucial to unleash American energy and rescue hardworking Americans nationwide. Watch Larry Kudlow's full clip HERE.
We appreciate Majority Leader Steve Scalise and his distinguished colleagues for joining us for this necessary discussion. We commend House Republicans for bringing H.R. 1, the Lower Energy Costs Act, to the floor and facilitating its bipartisan passage.
However, more work still needs to be done to protect and revitalize American energy. AFPI's America First Agenda has the policy prescriptions that will do just that. Read our solutions HERE.
The war on American energy needs to come to a swift end to protect American interests at home and abroad. AFPI will be on the front lines of this fight to ensure that our energy policies put America first.