Commentary
|
Center for Energy & Environment
AFPI Files Comments Opposing the Biden Administration's Radical Fuel Economy Standards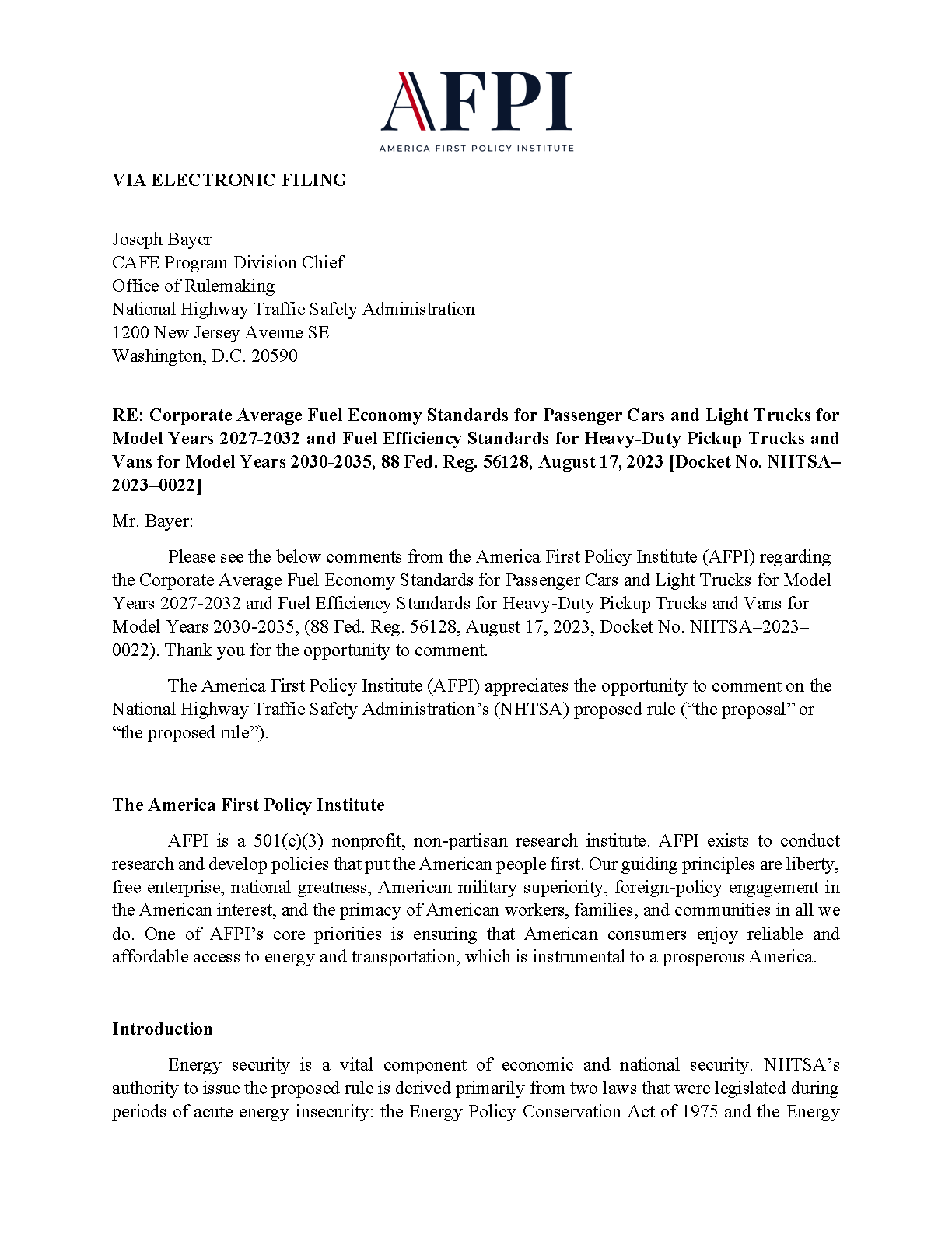 WASHINGTON, D.C. – On October 16, the America First Policy Institute (AFPI) submitted comments opposing the Biden Administration's latest proposed corporate average fuel economy (CAFE) standards. This proposal would weaponize the National Highway Traffic Safety Administration's (NHTSA) authority to push the Biden Administration's radical environmental agenda while raising consumer costs.
AFPI's comment explains that:
"NHTSA's authority to set CAFE standards represents an historic tool for advancing the Nation's energy security. The current Administration has provided several rationales to elucidate its exercise of this authority through NHTSA's proposed rule.
Two of these goals—improving national energy security and helping consumers save money on fuel—could be more expeditiously achieved through other policies. The conflict with the Administration's broader policy agenda renders them disingenuous.
The third—reducing emissions—is outside of the conditions that NHTSA shall consider when devising its CAFE standards. With little practical or legal rationale, the proposed rule does not advance the interests of the American people."
READ AFPI'S FULL COMMENTS HERE.