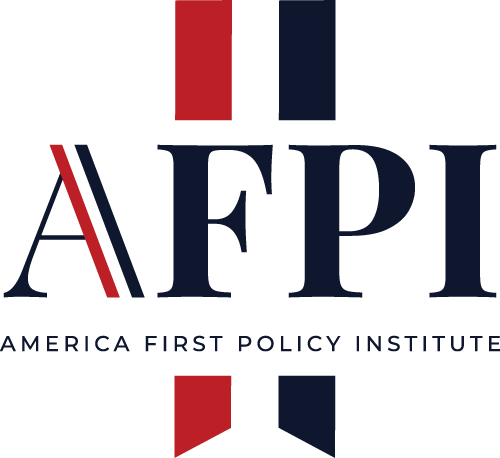 Center for Energy & Environment
FACT SHEET: Hydrogen Fuel: background, Applications, and Challenges
July 17, 2023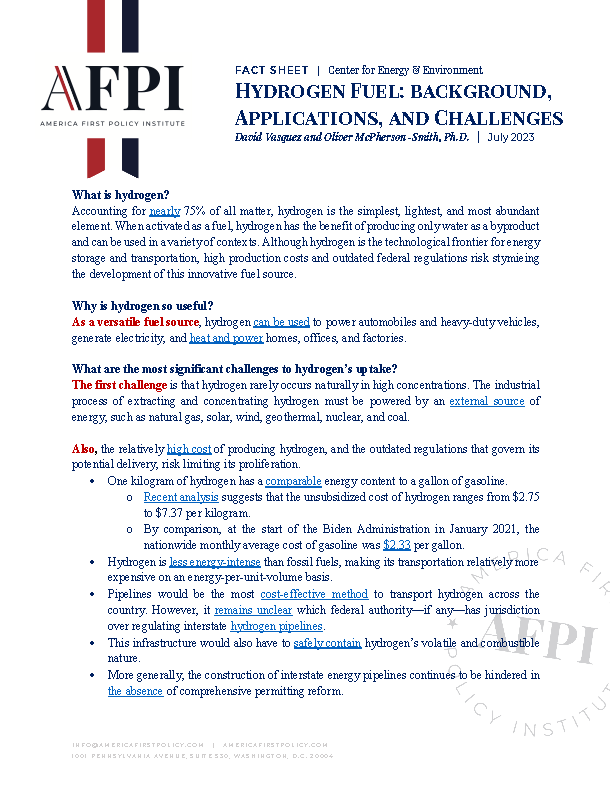 Download
Full Report
What is hydrogen?
Accounting for nearly 75% of all matter, hydrogen is the simplest, lightest, and most abundant element. When activated as a fuel, hydrogen has the benefit of producing only water as a byproduct and can be used in a variety of contexts. Although hydrogen is the technological frontier for energy storage and transportation, high production costs and outdated federal regulations risk stymieing the development of this innovative fuel source.
Why is hydrogen so useful?
As a versatile fuel source, hydrogen can be used to power automobiles and heavy-duty vehicles, generate electricity, and heat and power homes, offices, and factories.
What are the most significant challenges to hydrogen's uptake?
The first challenge is that hydrogen rarely occurs naturally in high concentrations. The industrial process of extracting and concentrating hydrogen must be powered by an external source of energy, such as natural gas, solar, wind, geothermal, nuclear, and coal.
Also, the relatively high cost of producing hydrogen, and the outdated regulations that govern its potential delivery, risk limiting its proliferation.
Conclusion: Despite its high costs, hydrogen has enormous potential as a clean and flexible fuel. Clarifying the federal oversight of hydrogen pipelines, implementing appropriate safety rules, and enacting comprehensive permitting reform would all support development of the hydrogen industry, while helping to level the playing field among energy sources.