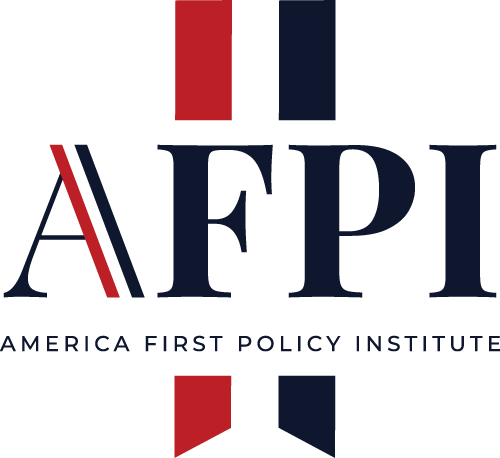 Center for Law and Justice
Judge Ketanji Brown Jackson: Not Supremely Qualified
April 07, 2022
Statement from Matt Whitaker, Co-Chair of the Center for Law and Justice at the America First Policy Institute and former Acting Attorney General of the United States.
"Judge Jackson is one of the most overturned judges in D.C. If she is confirmed, people will have no place to appeal when she gets the Constitution and law wrong from the bench of the Supreme Court of the United States."
Statement from Pam Bondi, Chair for the Constitutional Litigation Partnership, and Co-Chair of the Center for Law and Justice at America First Policy Institute
"At a time when our Nation's founding principles are constantly being challenged, Judge Jackson has failed to protect the safety of our Nation's children and has failed to uphold American's most basic Constitutional rights. If confirmed as a Supreme Court Justice, Judge Jackson will bring her long history of political activism and weak record of interpreting American's First Amendment rights."

Judge Ketanji Brown Jackson is:
WRONG on the law

WRONG for families and children

WRONG for people of faith and who believe in the sanctity of life



Judge Jackson is WRONG on the law
Jackson was one of the most frequently reversed judges on the D.C. federal district court.

Jackson told Senators she did "not hold a position on whether individuals possess "natural rights" like "life, liberty, and the pursuit of happiness" as outlined by our Nation's Framers in the Declaration of Independence.

Jackson's ruling on President Donald J. Trump's attempt to expedite the deportation process of illegal aliens was overruled.

Jackson's ruling on an executive order aiming to hold failing government employees accountable was overruled.

Jackson ruled in 2019 that former White House Counsel Don McGahn had to comply with a subpoena from congressional Democrats, but she shielded a former Hillary Clinton aid from a similar subpoena in 2015.

If Jackson is wrong on the Supreme Court, there's nowhere left to appeal.
Judge Jackson is WRONG for Families and Children
Judge Jackson is WRONG for people of Faith and who believe in the sanctity of life
Jackson indicates she believes in a broad interpretation of the Constitution to provide unenumerated rights, including the right to an abortion.

In 2001, Jackson was part of an amicus brief filed by several pro-abortion groups, including NARAL, in support of a "buffer zone" around abortion clinics that targeted the free speech rights of pro-life activists. She determined that people's silent prayers outside of abortion clinics are "chaotic scenes" that do not have any First Amendment protections.

In questions for her past nomination, Judge Jackson implied she does not believe the "church autonomy doctrine" provides protection for religious organizations, which prevents the government or courts from interfering with hiring and leadership decisions made within the church.

She has gathered endorsements from Demand Justice, American Atheists, ACLU, American Humanist Association, Americans United for Separation of Church and State, Freedom from Religion Foundation, the Center for Reproductive Rights, NOW, Planned Parenthood, the Human Rights Campaign, Lambda Legal, National Center for Lesbian Rights, and the National Center for Transgender Equality.