Policy Priorities
Strengthening the Arizona Economy: To counter the national cost-of-living crisis, Arizona should further cut taxes, remove hurdles to abundant energy availability, and address artificial impediments to housing development.
Keeping Arizona's Border Secure: Arizona should focus on stopping the flow of fentanyl into their communities, combatting human trafficking, building physical barriers along the border, and other solutions to keep Arizonans safe.
Protecting Educational Freedom: Arizona must protect its nation-leading school choice reforms and ensure that all students have the resources to achieve a quality education.
Protecting Natural Resources and Enhancing Energy Security: Arizona can achieve energy independence and preserve natural resources opposing energy subsidies and mandates while developing realistic solutions for environmental issues.
Making Government Work For the People: Arizona should ensure that the bureaucracy is accountable to the people, taxpayer dollars are spent wisely, and elections are fair, secure, and transparent.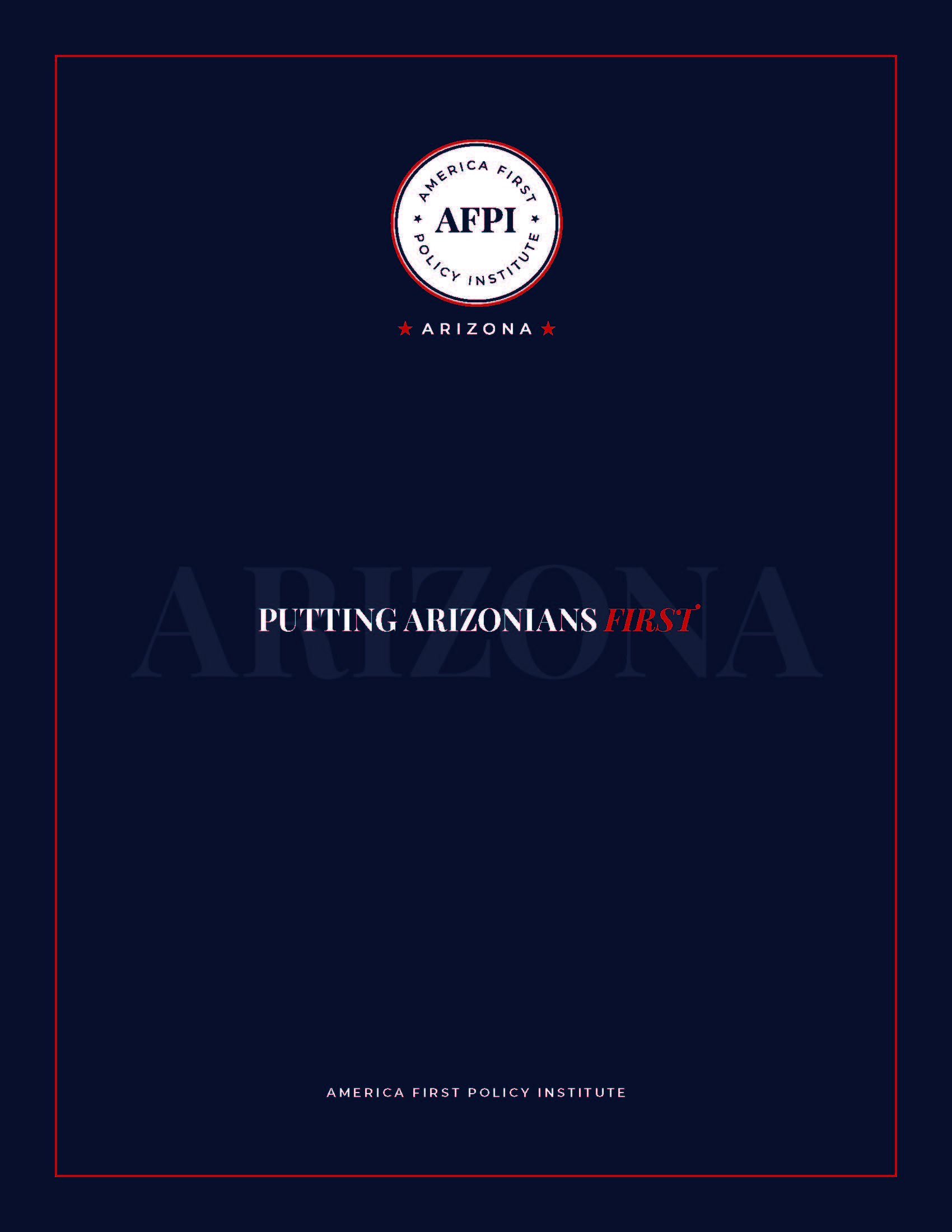 To know Arizona, one need look no further than the image of the phoenix, of the fiery sprawling deserts at dawn, of its mountains and plateaus and mesas. This land has been inhabited for thousands of years and continues to build itself into something greater. From the Grand Canyon to its Douglas fir forests, from its orange groves to its cattle ranches, Arizona has long captivated the imagination. Arizona is at the very heart of the American West, its natural beauty matched only by its diverse population and maverick spirit.
During the last several years, Arizona has become a haven of sound policy and good governance. Families and businesses seeking to exit the continued upheaval in California have flocked to the state. Today, the state's capital, Phoenix, is the fifth-largest city in the country, and the state is now one of the fastest growing in the Nation. Arizona has been on the forefront of good policy for many years, but Arizona has more work to do to remain great and ensure its plethora of new residents do not bring the failed policies of other states with them.
The America First Policy Institute, a nonprofit, non-partisan research institute that educates lawmakers and the American public on the policies that put America first, has founded a new state chapter in Arizona. Building on AFPI's America First Agenda, the Arizona chapter aims to keep the state as an example to the Nation and advance strong policies that work for all Arizonans.
No team members currently listed.