Policy Priorities
Taming the Rising Cost of Living: Florida restore affordability by reining in frivolous insurance claims, removing obstacles to housing development and energy production, and advancing policies that help every Floridian find a fulfilling job.
Prioritizing Healthcare for Florida Families: Florida can ensure that all of its citizens have the healthcare they need and deserve by increasing price transparency, pursuing licensing recognition to attract more healthcare professionals to the state.
Making Florida Schools Work for All Floridians: Florida can continue to create a bright future for the next generation by expanding graduation pathways, exploring performance-based funding, advocating for teacher training reform.
Protecting Public Safety and Combating Human Trafficking: Florida can keep its people safe by continuing to fully fund law enforcement and focusing on real solutions to crime, along with investing in prevention, mental health, and rehabilitation services.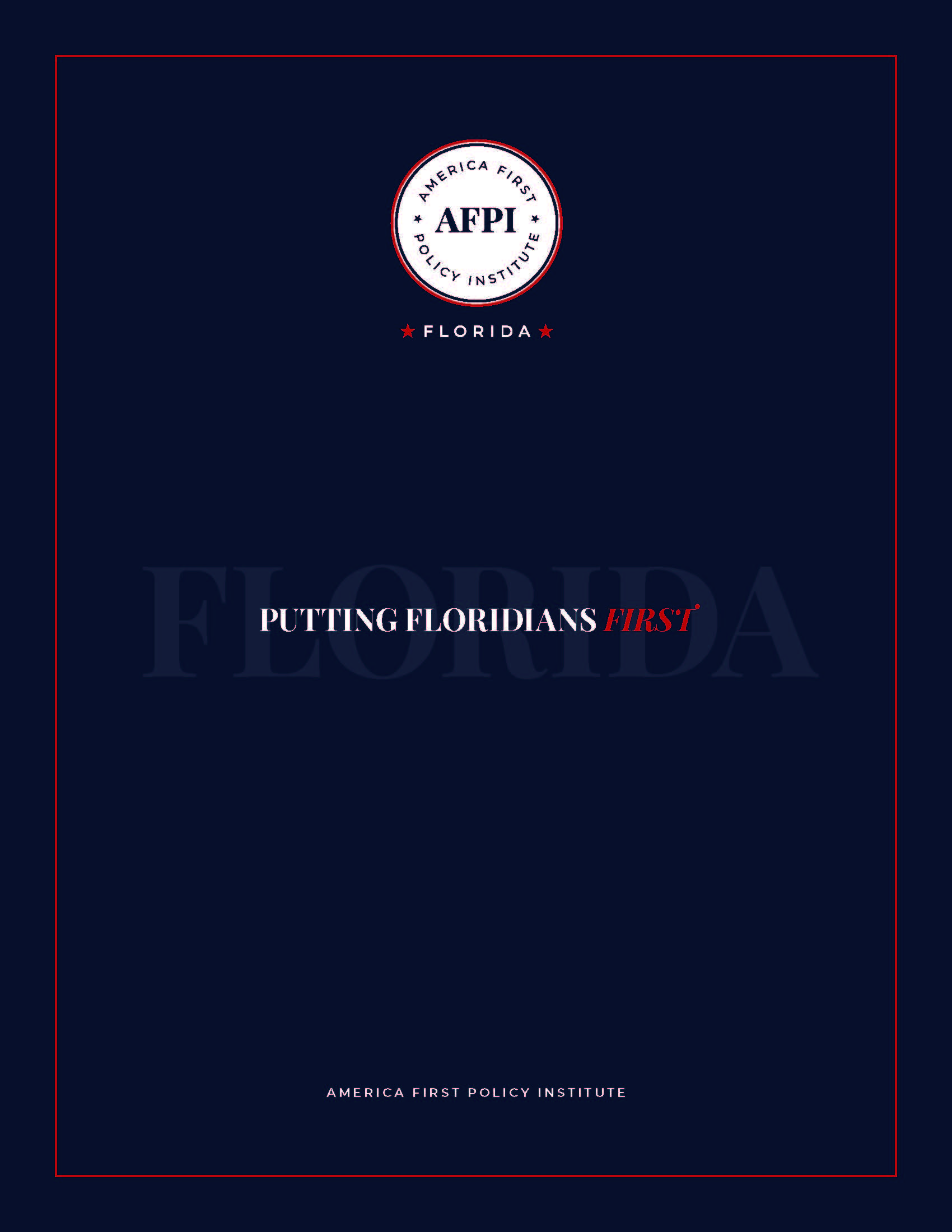 Named for the lushness that Spanish explorers associated with its sabal palms and red mangrove shorelines, Florida is one of the oldest continuously inhabited parts of our country, and the state's swamplands are much as they were 200 years ago. When Henry Morrison Flagler finished the railroad from Jacksonville all the way down to the Florida Keys, connecting the entire Florida east coast, more northerners soon realized the benefits of its wintertime climates and warm oceans.
Florida begins with its untamable qualities. They run as an undercurrent for those who have increasingly found themselves drawn to the unfettered liberty that this state has come to invoke. It is a land where a great many people come from somewhere else, and a land that has always been greater than the sum of its parts, from Little Havana to the Gulf Coast, and from the beaches of Panama City to Everglades National Park.
During the COVID-19 pandemic, Florida was a leader in promoting policies that prioritized individual liberty, promoted personal responsibility, and respected freedom. The New Yorkers and Californians who moved to Florida in record numbers did not move simply to escape the cities or the pandemic. They came not just because of the low taxes and business-friendly, vibrant economy that contrasts sharply with their own mismanaged, big government states. They came because they wanted the way of life—a kinship to an American dream that no longer seems tenable in other parts of the country. The idea of Florida attracted them and has captured the imagination of our country.
The hallmarks of America First governance in Florida are its responsiveness to real-life concerns and a belief in expanding opportunity for all. The America First Policy Institute, a nonprofit, non-partisan research institute that educates lawmakers and the American public on the policies that put America first, has founded a new state chapter in Florida. Building on AFPI's America First Agenda, AFPI-Florida helps ensure that Florida remains at the forefront of liberty and freedom.