Litigation
|
Center for Law and Justice
America First Urges Supreme Court to Hold Administrative Courts Unconstitutional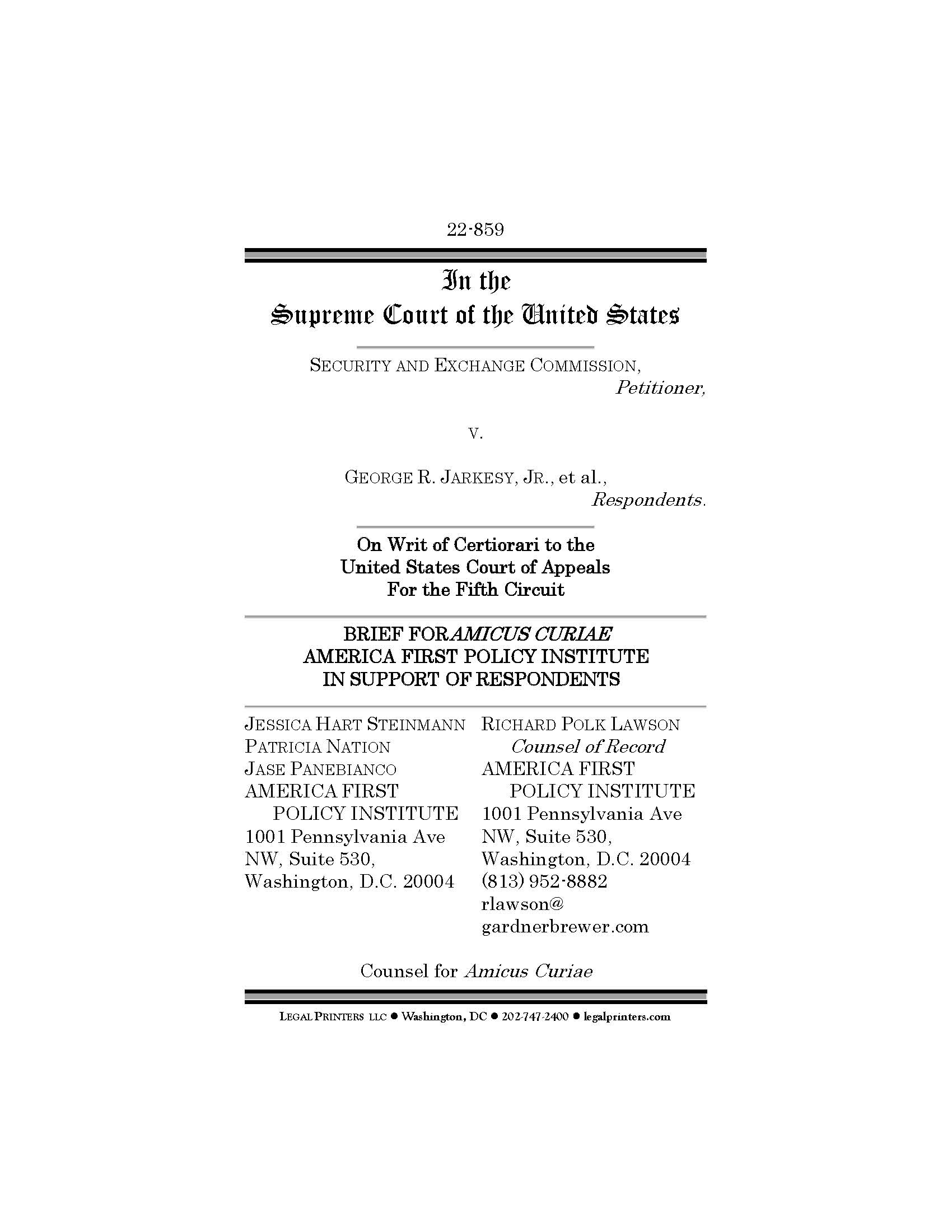 The Supreme Court has a chance to address a longstanding constitutional conflict that has been ingrained in the American government for nearly a century. The Court will review a case challenging the "Administrative State" – the collection of unelected and unaccountable bureaucratic agencies that wield incredible authority over everyday life. These agencies pass laws, enforce those laws, and then hold court to adjudge guilt. They are judge, jury, and executioner wrapped into one. However, the Constitution created three separate branches of government. The America First Policy Institute urged the Supreme Court, in a brief filed Wednesday, to hold the agency courts unconstitutional. The founders designed an independent Judiciary – one free from the political pressures of both Congress and the President. We look forward to the Supreme Court.
Our Supreme Court filing also challenged the constitutionality of administrative courts. Administrative courts, known as ALJs, wield incredible power – up to and including assessing Billion dollar fines. Despite this incredible authority, ALJs do not have the safeguards of impartiality vested in our nation's judges. The Constitution protects judges from political pressures with a salary the Congress cannot diminish, and life tenure which the President cannot override at-will. Every American enjoys the right of an impartial 3rd party, protected from partisan influence, to decide their court cases. We urged the Supreme Court to consider that Americans are being denied that right every time they are forced to appear before an ALJ.
We look forward to the Supreme Court addressing this injustice and seizing back its judicial authority from the Administrative State.