Policy
|
China Policy Initiative
FACT SHEET: Banning TikTok on Government Devices in Ohio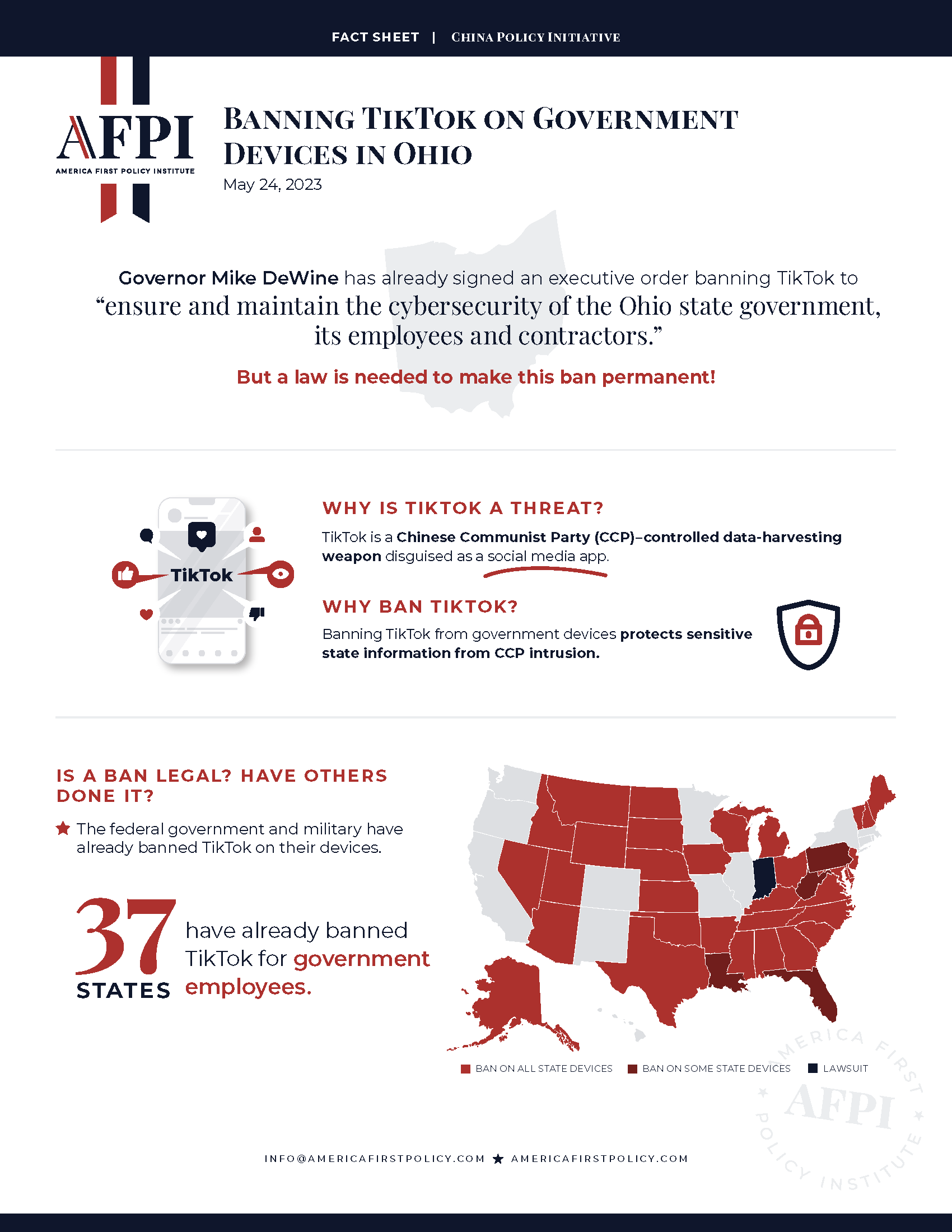 Governor Mike DeWine has already signed an executive order banning TikTok to "ensure and maintain the cybersecurity of the Ohio state government, its employees and contractors."
But a law is needed to make this ban permanent!
WHY IS TIKTOK A THREAT?
TikTok is a Chinese Communist Party (CCP)–controlled data-harvesting weapon disguised as a social media app.
WHY BAN TIKTOK?
Banning TikTok from government devices protects sensitive state information from CCP intrusion.
IS A BAN LEGAL? HAVE OTHERS DONE IT?
The federal government and military have already banned TikTok on their devices.
27 States have already banned TikTok for government employees.