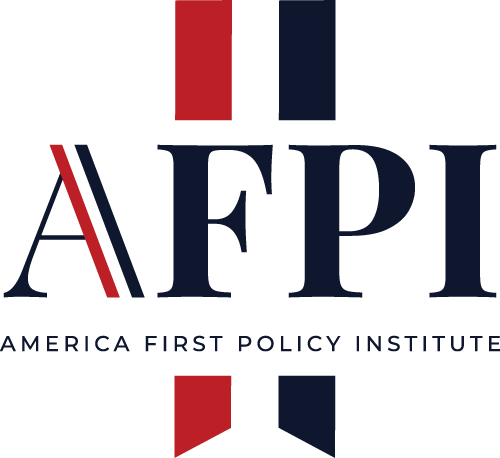 Center for Opportunity Now
Fatherlessness In Texas
August 25, 2022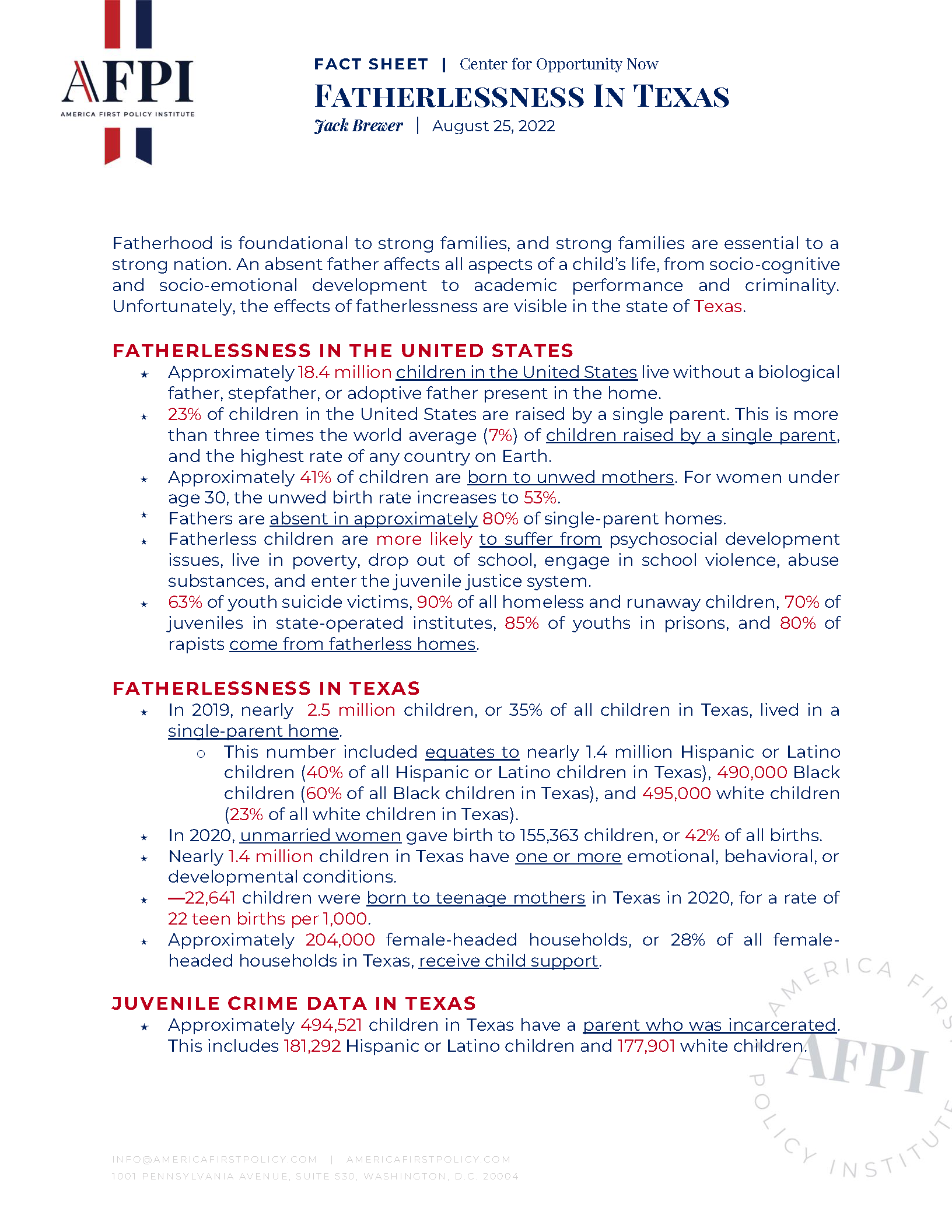 Download
Full Report
Fatherhood is foundational to strong families, and strong families are essential to a strong nation. An absent father affects all aspects of a child's life, from socio-cognitive and socio-emotional development to academic performance and criminality. Unfortunately, the effects of fatherlessness are visible in the state of Texas.
Fatherlessness in the united States
FATHERLESSNESS IN TEXAS
JUVENILE CRIME DATA IN TEXAS
Approximately

494,521

children in Texas have a

parent who was incarcerated

. This includes

181,292

Hispanic or Latino children and

177,901

white children.
EDUCATIONAL OUTCOMES IN TEXAS
Approximately

434,000

Texas youths ages 16 to 24 are

not working or attending school

, for

12%

of all Texas youth and young adults.

25%

of Hispanic children,

23%

of Black children, and

12%

of white children who attend public high school in Texas

do not complete

their education.