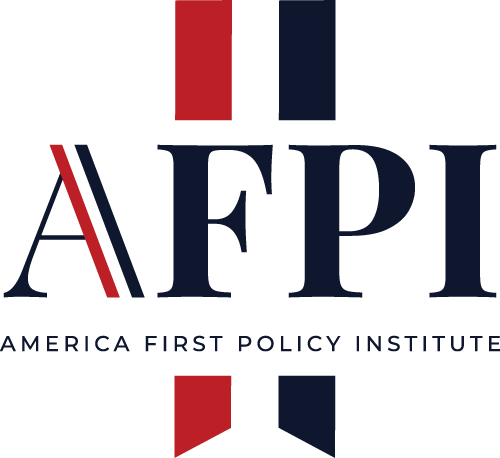 Center for Homeland Security and Immigration
Fact Sheet - A Border Crisis by Design
October 11, 2022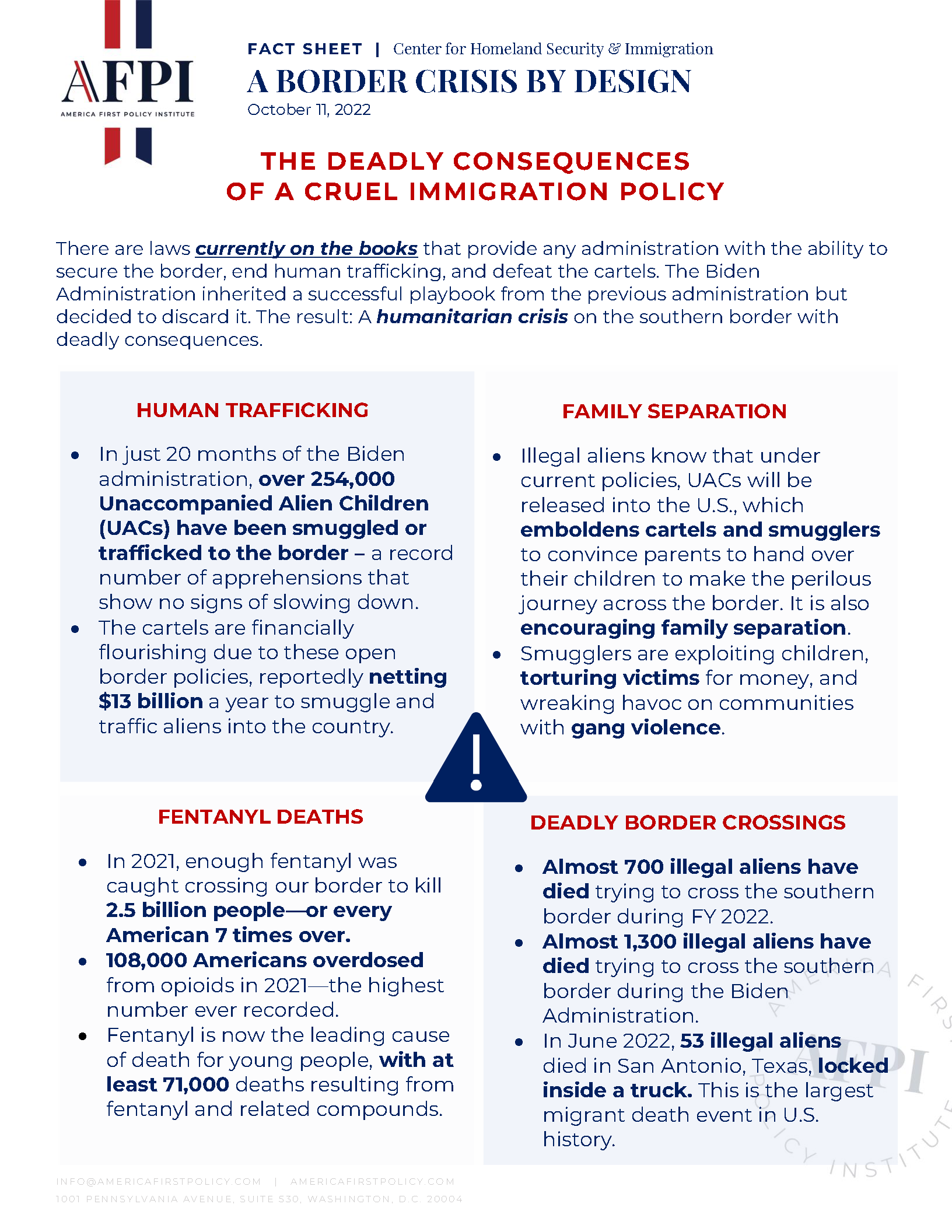 Download
Full Report
TOPLINE POINTS
In just 20 months of the Biden administration, over 254,000 Unaccompanied Alien Children (UACs) have been smuggled or trafficked to the border – a record number of apprehensions that show no signs of slowing down.
Illegal aliens know that under current policies, UACs will be released into the U.S., which emboldens cartels and smugglers to convince parents to hand over their children to make the perilous journey across the border. It is also encouraging family separation.
In 2021, enough fentanyl was caught crossing our border to kill 2.5 billion people—or every American 7 times over.
Almost 700 illegal aliens have died trying to cross the southern border during FY 2022.
the deadly consequences of A cRUEL IMMIGRATION POLICY
There are laws currently on the books that provide any administration with the ability to secure the border, end human trafficking, and defeat the cartels. The Biden Administration inherited a successful playbook from the previous administration but decided to discard it. The result: A humanitarian crisis on the southern border with deadly consequences.