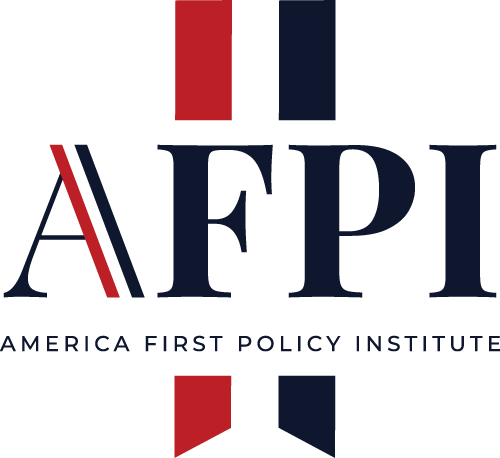 America First Policy Institute Launches "American Leadership Initiative"
June 23, 2022
Former Director of Federal Office of Personnel Management Joins AFPI to Lead Effort
WASHINGTON, D.C. - Today, after a year of preparation work, the America First Policy Institute (AFPI) announced the formation of the American Leadership Initiative and the hiring of former top federal personnel official Michael Rigas to lead the effort.
The American Leadership Initiative will focus on developing plans, actions, and key steps for future leaders at every level of the federal government.
"We know from experience that a new administration needs to hit the ground running," said Brooke Rollins, President and CEO of the America First Policy Institute and former Director of the Domestic Policy Council under President Donald J. Trump. "The federal government is a bloated titanic battleship, and far too many in the swamp are dedicated to resisting any course corrections. This initiative will focus on identifying the key roles and actions future leaders need to take to implement America First policies starting from day one of an America First administration."
This initiative will provide a roadmap on policy and personnel and on the all-important process of how things get done in government. Backed by an unprecedented team at the America First Policy Institute that includes nine former Cabinet officials, three former Governors, and nearly fifty Senior White House and Administration officials, Rigas will develop a plan for implementing America First policy initiatives at every level of the federal government on day one, based on actual experience.
"There are thousands of positions available to be filled by any new administration," said Michael Rigas, Director of the American Leadership Initiative and former Acting Director of the Office of Personnel Management (OPM) and Acting Deputy Director for Management at the Office of Management and Budget (OMB). "New administrations need to know which key positions to fill and which actions to take on day one in order to steer the ship of government. I'm excited to work with so many distinguished former cabinet secretaries and White House officials at AFPI, who know from experience how to get things done."
"The American Leadership Initiative looks forward to working with our many partners in the movement on this critical initiative," said Linda McMahon, Chair of the Board of the America First Policy Institute, and former Administration of the Small Business Administration. "This work will provide a strong foundation for the return of America First leadership to Congress and the White House."
As the Acting Director of OPM, Rigas led the agency that manages human resources, talent recruitment, development, and policy for the 2.1 million employees in the federal government, and healthcare for the more than 8 million individuals covered by the largest group health insurance plan in the world. At OMB, Rigas served as the Chief Management Officer of the federal government. He has also spent more than a decade in the private sector, including time with Mellon Financial Corporation, Brown Brothers Harriman & Co, and United Asset Management Corporation. He holds an M.A. in public administration from Harvard University's John F. Kennedy School of Government and a B.A. and M.A. in economics from Boston University. His academic background includes economics, international trade, leadership, and negotiation.
###