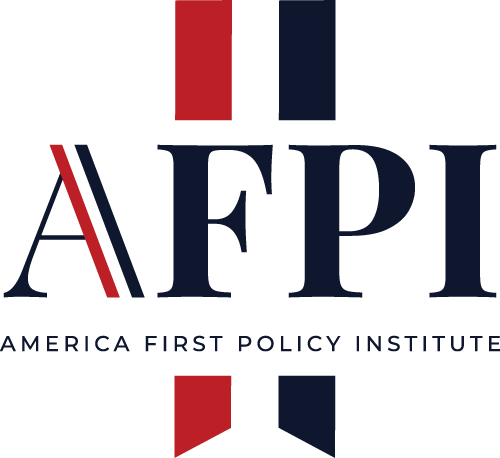 Center for a Healthy America
Expanding Obamacare subsidies will cause even more inflation
February 04, 2022
By Bobby Jindal and Abigail Slagle in The Washington Examiner
In 2021, inflation soared to 7%.
We feel it at checkout counters, gas pumps, and in healthcare costs. The Build Back Better Act, currently stalled in the Senate but still looming in the legislative background, would encourage already sky-high health insurance premiums to rise even higher, making more people reliant on taxpayer subsidies to afford insurance.
The act aims to make permanent the otherwise temporary expansions for Obamacare premium subsidies from the 2021 American Rescue Plan Act. While the House-passed version of the bill only extends the current provisions to 2025, the true policy goal is to lock in this expansion of government spending and involvement in healthcare, creating an endless cycle of rising premiums and taxpayer costs.
The Biden administration's first COVID-19 relief bill expanded subsidies for enrollees in Obamacare plans to such an extent that taxpayers may cover the entire cost of health insurance premiums for families earning between 100% and 150% of the federal poverty level. It would also subsidize families earning over 400% of the federal poverty level — or $106,000 for a family of four. Even before the relief bill, individuals between 100% and 150% of poverty had extremely low cost-sharing and paid only between 2% and 4% of household income to premiums.
It is important to remember that insurance companies set the prices for insurance plans knowing that the government will largely pick up the tab through subsidies. Before the 2021 COVID relief plan, 66% of enrolled individuals had access to a plan with $0 premiums, and 78% had access to a plan with premiums less than $50 per month. Now, 91% of new enrollees are eligible for subsidies. Government subsidization to this degree fuels the inflationary cycle of plan premiums in the individual health insurance market.
Increasing the amount of aid provided by the government enables insurance companies to keep raising premiums without check, ultimately passing them on to families in the form of higher taxes. Premiums have become so unaffordable due to this very practice that enrollees at higher and higher incomes become dependent on government aid to pay them. It should go without saying that those making six figures should not need taxpayer subsidies to purchase health insurance.
Since Obamacare took effect in 2014, plan premiums in the individual market have more than doubled , and deductibles for the most common silver-level plans are up 59% , from a median of $3,070 in 2014 to $4,879 in 2021. Conversely, the average monthly premium paid in the large-group employer market increased by a smaller 29% from 2013 to 2019. Premiums will continue to rise as long as the subsidy structure is intact.
Expanding subsidy eligibility to people higher and higher up the income ladder will do nothing to address rising premiums and even exacerbate them. Moreover, these expansions wholly depart from previous means-tested government assistance, targeted to people who needed it most, not those earning more than four times the federal poverty level.
We should not expand policies that have a track record of encouraging price inflation and increasing government spending. Liberals in Congress continue to push policies that shift the rising cost of healthcare to taxpayers rather than adopt policies that would lower those costs. Responsible federal policy would increase access to care and improve affordability through more choice and competition rather than simply increase government subsidies.
Bobby Jindal serves Chair, Center for a Healthy America for the America First Policy Institute (AFPI) and Abigail Slagle serves as a Policy Analyst, Center for a Healthy America for AFPI.