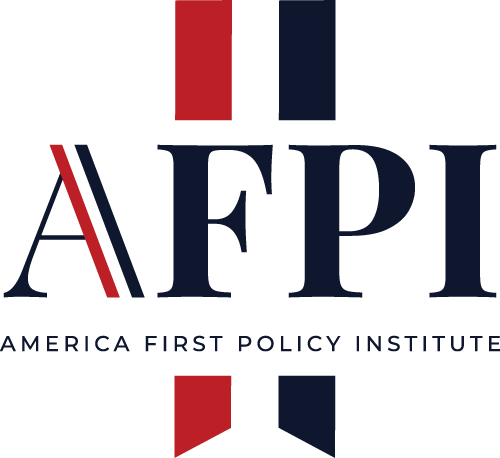 Center for American Values
Biden's HHS Undermines Life, Liberty, and the Pursuit of Happiness
March 14, 2022
Our Declaration of Independence enumerates three cornerstone guarantees to all citizens: "life, liberty, and the pursuit of happiness." Once a hallmark of our Nation, these cherished principles, particularly the right to life, lay under cultural assault. Without protecting the guarantee to life, we surrender the remaining two core American values.
Rather than creating a culture that upholds our founding tradition by honoring the sanctity of life, President Biden's Administration has instead joined forces with cultural revolutionaries to fund America's largest war against the unborn—all on the taxpayer's dime. Just last week, Biden's Health and Human Services (HHS) Secretary Xavier Becerra visited Planned Parenthood of Northern New England for a tour, gathering other administration officials, federal lawmakers, and Planned Parenthood stakeholders to discuss the administration's support of the clinic.
Within the first year in office, President Biden's HHS revitalized Obama-era regulations, restoring massive funding for abortion providers across the country. Title X family planning programs, which fund abortion providers such as Planned Parenthood, violate the moral conscience and religious beliefs of millions of American taxpayers, all while expecting them to pick up the tab involuntarily. In one year, the president has shuttered decades of precedent by allowing for taxpayer-funded abortion both domestically and abroad.
What's the cost of the administration's expensive, government-subsidized anti-life agenda?
So far, the Biden Administration has allocated over $298 million towards the Title X family planning program. In January 2022, Planned Parenthood of Northern New England, a Title X Family Planning program federal grant recipient, was awarded $500,000 for "family planning services," otherwise known to include free contraception, birth control, and abortion services.
However, the cost of President Biden's agenda extends further than the pockets of the American taxpayer. Despite what Progressives may sell you, abortion unquestionably affects two lives—both the mother and her unborn child. Under the guise of "family planning services" or "reproductive healthcare," these anti-woman policies gloss over the health complications and risks abortion poses to pregnant women. For example, 60% of women who have had an abortion report emotional distress following the abortion and increased vulnerability for a myriad of other health struggles.
How is the president supporting women facing the psychological and physical consequences of abortion? Simply put - he doesn't.
Unsurprisingly, President Biden has consciously ignored the pro-life convictions of his electorate, 80% of which recognize the sanctity of life and agree that abortion should be illegal in most or all cases during the last trimester. Government-subsidized abortions are an assault on women—both the born and the unborn. Americans must uphold a culture of life that honors our founding principles.