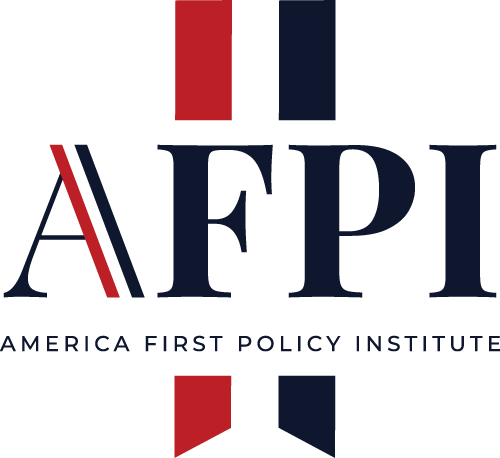 Center for American Prosperity
As Summer Begins, No Relief Yet from the Biden Price Hike and Inflation Tax
June 10, 2022
Key Takeaways:
Just released data shows that inflation has reached a 40-year record high, with the consumer price index (CPI) rising by 8.6% year-over-year in May.

Gas prices rose by $0.45 per gallon in May alone and have more than doubled since January 2021, with nearly half of that increase occurring before Russian President Vladimir Putin invaded Ukraine.

Paychecks are not keeping up with inflation. Since the begining of this period of out-of-control price increases, the purchasing power of the average American worker has declined by 4%, and workers have paid an almost $1,550 inflation tax.

Seniors are some of the hardest hit victims of the ongoing price surge. High inflation combined with low interest rates erodes the value of their savings, and the Congressional Budget Office projects that inflation will cause the share of Social Security benefits subject to taxation to rise by 10% this year and another 10% next year.

The Biden Administration continues to peddle falsehoods in its ongoing blame-shifting public relations campaign instead of reversing its own policy missteps that are contributing to inflation through excessive spending and disincentives for work and energy production

.
Today's newly released data confirms the grim reality facing American families: Inflation shows no signs of going away as of yet. Year-over-year, the consumer price index rose by 8.6%, reaching a 40-year record high. The figure below shows the stunning rise of inflation and its concerning degree of persistence.
It was last summer when the Biden Administration was discounting inflation as a temporary force not to worry about, even as the administration pressed ahead with its expansive government spending agenda. Yet Americans continue to suffer pain at the grocery store checkout lines and gas pumps a full year later. Gas prices, in particular, have more than doubled since January 2021, with nearly half of the increase occurring before Russia invaded Ukraine, a testament to the reality that the Biden Administration's war on energy is a central driver of the ongoing energy crisis that is hurting American families and businesses. A day late and a dollar short, Treasury Secretary Yellen finally admitted recently that "I think I was wrong then about the path that inflation would take," before blaming unanticipated "shocks" (namely, COVID-19 and Ukraine) instead of owning up to the fiscal policy missteps that have contributed to America's especially high inflation, according to recent research from the Federal Reserve Bank of San Francisco.
According to polling data from Scott Rasmussen, just 26% of voters say their income is keeping up with inflation, while 65% say they are falling behind. And lower income Americans are less likely to say their incomes are keeping pace. Their perceptions are correct. Since this inflationary surge began in early 2021 right about the time Congress passed the Biden Administration's $1.9 trillion American Rescue Plan Act in an attempt to "stimulate" the economy, the purchasing power of the average American's paycheck has declined by 4%, amounting to an inflation tax of nearly $1,550 per worker or $3,100 for a dual-earning family. That is real money to hardworking Americans. Figure 2 shows the consistency of real wage cuts over just the past year.
Unfortunately, if we dig deeper than the averages, the picture becomes even more grim for low-income workers and especially seniors. Unlike in the late 1970s and early 1980s when seniors could at least count on high returns on deposits to help preserve the value of their savings, the current combination of high inflation with low interest rates is eroding the most financially liquid portion of seniors' nest eggs, threatening their ability to afford monthly expenses. Making matters still worse, because the tax on Social Security benefits is not indexed to inflation, more and more seniors will be facing direct tax hikes (on top of the indirect inflation tax they pay when they purchase things). The Congressional Budget Office reports that the share of benefits subject to taxation will rise by 10% this year and another 10% next year. To vulnerable low-income workers and seniors, the Biden Administration's pledge to shield them and anybody else making under $400,000 from tax hikes has proved to be an empty promise.
After a year of downplaying inflation, the Biden Administration has responded to the public's cry not with contrition or solutions, but rather with a public relations campaign to scapegoat American businesses and blame external events for the continued rapid rise in prices. Most recently, President Biden penned a Wall Street Journal op-ed defending his administration's fiscal policies and outlining his "plans" to tackle it going forward. AFPI has already systematically refuted the falsehoods in the article, perhaps the most galling of which is the attempt to take credit for the deficit-reducing impact of the expiration of its stimulus policies (note: the deficit is projected to still be the seventh worst on record).
As summer gets into full swing, Americans could use something refreshing for a change: a rollback in the anti-work, anti-energy agenda that has stifled American production over the past year and a half and contributed to the fastest price increases in a generation that are hurting American families and small businesses.