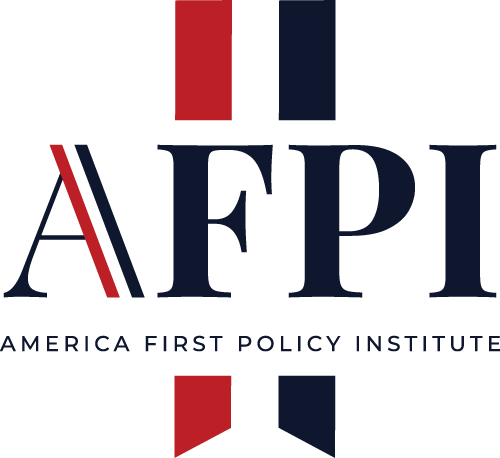 Center for American Prosperity
Federal Gas Tax Holiday is a Gimmicky Approach to Biden's Failing Energy Policy
June 29, 2022
The Problem:
Gas prices have risen by more than $2.60 since January 2021, with about half of that increase occurring before Russia's invasion of Ukraine.

The Biden Administration's announcement of a federal gas tax holiday fails to address the heart of the issue: The United States has a shortage of oil production, refining capacity, and transportation infrastructure resulting from excessive regulations and

Environmental, Social, and Governance

(ESG)

oriented capital constraints.

A gas tax holiday would only save struggling Americans an estimated $14 over the course of the proposed three-month suspension.

Proponents falsely claim that it eases supply-chain induced shortages. In fact, it will cause higher overall demand at a time when greater supply is needed to bring markets into balance.
The Solution:
Streamline permitting and right-size regulations on new domestic drilling and refining.

Eliminate the influence of market distortions, like ESG policies, that impede companies' access to capital and exacerbate supply constraints.

Recognize the essential contributions of fossil fuels and their pivotal role in an all-of-the-above energy policy that once again achieves U.S. energy independence.
In a June 22 "Fact Sheet" the Biden Administration deflected blame for the skyrocketing gas prices (which were an entirely predictable consequence of his ongoing war on domestic energy). The Biden Administration called on Congress to suspend the federal gas tax of $0.18 per gallon, a proposal that even President Barack Obama shunned during the 2008 campaign, referring to it as "a gimmick to save you half a tank of gas over the course of the entire summer so that everyone in Washington can pat themselves on the back and say that they did something."
The fundamental failure of this proposal is that it ignores the underlying cause of the doubling of gas prices in just 16 months. That cause is the unrelenting war on fossil fuels being waged by the Biden Administration. With the closure of the Keystone XL Pipeline, the reversal of President Trump's National Environmental Policy Act reforms that streamlined permitting for drilling and refining, and the most recent cancelling of Alaskan drilling permits and projects, the Biden Administration has made it clear that they want to "transition" away from fossil fuels. Now, thanks to overburdensome environmental regulations, refineries in America are closing prematurely. Many of the new projects have their permitting process stalled. As a result, American refining capacity is estimated to have been slashed a staggering 1.1 million barrels of oil per day since 2020, and more is expected to go offline in the coming months and years. Even if American oil producers were able to extract more domestically, we no longer can refine it into the gasoline the American people need.
Fossil fuel companies are already struggling to meet rising demand. At best, a 90-day gas tax holiday would likely save consumers only between $4.80 and $14.10 in total over three months, based on estimates from an earlier Penn Wharton Budget Model analysis that examined the effects of a ten month suspension. To put those real savings into perspective, the average motorist drives roughly 164 miles over a three-month period, totaling out to $820.00 for $5.00 per gallon gas. These savings are just a fleeting drop in the bucket, especially given the Biden Administration has no plans to unshackle energy supply to drive prices more substantially and persistently down. And even these savings may not materialize. Other research suggests that gas tax decreases do not pass through as strongly to price declines at the pump during conditions of constrained supply chains—exactly where the United State now finds itself now, in no small part due to bad policies. In this case, the gas tax holiday would act as little more than a one-time windfall to sellers without the benefit of creating any incentive to bring additional capacity to the market. Essentially, what the Biden Administration is offering is pure tokenism that at best will amount to the equivalent of one to three gallons worth of savings spread over three months. If you try to drive those savings to the bank, you might run out of gas!
The alternate approach to the current gas crisis has been to blame others for the doubling of gasoline prices. In addition to Vladimir Putin and "greedy" oil refiners, the Biden Administration recently blamed gas station owners, many of them mom-and-pop small businesses. As much as the Biden Administration wants to blame others for the run-up in oil prices, this statement wholly disregards the reality that gas prices climbed significantly since the beginning of the Biden Administration. Of course the prevailing argument is the Russian invasion of Ukraine, despite the fact that gas prices increased 46% in 2021, prior to Russia even amassing troops on Ukraine's border. In direct contradiction to the Biden Administration's attempted rebuttal over high gas prices was recent testimony by Federal Reserve Chairman Jerome Powell, who was recently renominated for another four-year term. Powell was asked by Sen. Bill Hagerty, "Given how inflation has escalated over the past 18 months, would you say that the war in Ukraine is the primary driver of inflation in America?" Powell's response was "No, inflation was high before — certainly before the war in Ukraine broke out."
While the Biden Administration deploys rhetoric and gimmicks, its own policies reveal the real issue at hand. Between the economic shutdown of the pandemic, and the Biden Administration's continued war against fossil fuels, refining capacity in America is plummeting and domestic production is struggling to regain previous highs. As the economy has reached inflation rates not seen in 40 years, investment opportunities into refineries in America remain largely untouched. Further, refiners and producers alike will only continue to approach new development with extreme caution under an administration that continually puts up policy roadblocks. As new production and refining operations cost industry billions of dollars and take years to navigate through a lengthy and restrictive permitting and regulatory process, the calls of the Biden Administration to "open the refineries" are not just difficult, they are financially unviable. The rise of the Biden Administration's draconian ESG policies make this abhorrently apparent. Underneath the new ESG policies, banks and investment companies can actively target fossil fuel companies by divesting billions of dollars to choke the life out of the oil industry. Marlo Oak, the Utah State Treasurer, highlighted that ESG's effect on the oil industry has slashed investments from $46.6 billion to just $4.6 billion in 2021, a reduction in investments by over 90% since 2015.
Unless the Biden Administration is willing to admit that regulatory burdens and anti-fossil fuel rhetoric are to blame for high inflation and gas prices, Americans can expect high prices and energy constriction to continue in the long-term.
David Vasquez serves as the Policy Analyst for the Center for American Prosperity and the Center for Energy and Environment at the Polcy Institute (AFPI).