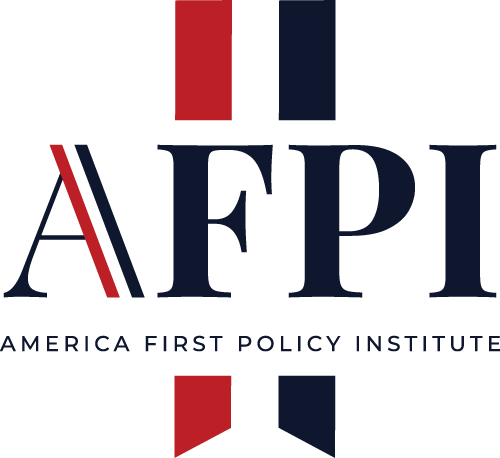 Center for Election Integrity
AMERICA FIRST POLICY INSTITUTE ANNOUNCES MAJOR NATIONAL EFFORT TO PROTECT VOTING RIGHTS
August 19, 2021
Chairman Blackwell, "…Make It Easy To Vote And Hard to Cheat."
Atlanta, GA—Today, the America First Policy Institute (AFPI) launched its Center for Election Integrity (CEI), which will participate in a national effort to conduct research, educate stakeholders, and develop policies that help make it easy to vote, but hard to cheat.
The United States Constitution grants state legislatures direct authority over its elections. Through a strategic approach, CEI will work with state partners to highlight what measures can be taken to help ensure their elections are free and fair.
Ken Blackwell, CEI Chairman, said, "We must help make sure that people have confidence in our system and that we give citizens a fair vote count. CEI is excited to work in conjunction with many other organizations that have been fighting for secure voter laws, undergirding, and amplifying their good work. We want to make it easy to vote and hard to cheat."
CEI will work to amplify the importance of voter identification, require ballots to be returned by election day, stop the practice of ballot harvesting, ensure voter rolls are consistently cleaned and kept up to date, prohibit the privatization of elections, and litigate cases of voter fraud.
Director of CEI Hogan Gidley said, "These are important, common-sense guardrails that, if implemented by the states, would give the American people faith, trust, and confidence in the outcome of elections. This center will work tirelessly to protect the voters and safeguard the integrity of future elections because one illegal vote is one too many."
Watch a brief video about the Center for Election Integrity here.
CEI is a bipartisan, not-for-profit organization whose mission is to provide research, educate stakeholders, and develop policies that make it easy to vote and hard to cheat. The foundation of the American system of self-governance is liberty—and the core expression of that liberty is the ability of people to vote for their representation in free and fair elections. We believe that every eligible voter should have the opportunity to cast one ballot, one time, that is counted once. Any system that fails that simple test is a failure, and the people responsible for that system and the bad actors perpetrating fraud should and shall be held accountable. Quite simply, one fraudulent vote is one too many.