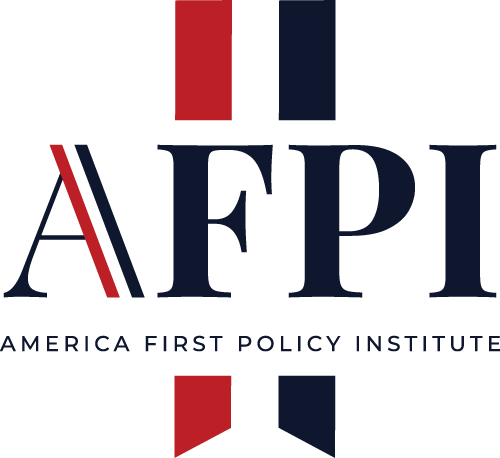 Center for American Values
Free speech and the Bible on global trial
March 11, 2022
By Bethany Kozma and Lauren Baldwin in The Washington Times
Led by America's example, Western countries have shined as a global refuge for free expression and religious liberty, standing in contrast to the many authoritarian governments that act as paternalistic gatekeepers of their citizens' speech.
Sadly, religious liberty is under siege in the West. State-imposed, social media endorsed, tyrannical censorship continues to seep into nations such as Finland and Canada as they attempt to purge dissident thought through prison sentences. If we are not careful, this contagion could soon affect American citizens' First Amendment rights, including religious freedom.
Päivi Räsänen, a 62-year-old grandmother and former minister of Finland's Parliament for 26 years, was recently labeled a threat to society before being charged by Finland's Prosecutor General with three counts of "ethnic agitation," a hate speech offense found in Finland's criminal code.
Why? Räsänen publicly professed her views on marriage and sexuality in a tweet quoting biblical scripture. Authorities interrogated Räsänen regarding her Christian beliefs and the tweet's meaning before expanding the investigation into an unwarranted evidence-collecting mission to further uncover her beliefs on marriage and sexuality. She posted the tweet in 2019, but authorities dug back decades into her personal beliefs to build their case.
As a result, this 62-year-old grandmother is now facing jail time for a tweet.
Räsänen has not been the only Finnish citizen swept up in the country's persecution of religious beliefs. Juhana Pohjola, Bishop of the Evangelical Lutheran Mission Diocese of Finland, was also indicted alongside Räsänen for a pamphlet he published in 2004. This pamphlet expressed his religious convictions and personal views on marriage and was published 4 years before the hate speech law's enactment.
Räsänen and Pohjola are each facing two years in jail and appeared in court for another hearing on Feb. 14.
In both cases, the laws allegedly violated did not even exist when some of the "evidence" was created. Finland legalized same-sex marriage in 2017, just 5 years ago, and the hate speech laws were not enacted until 2008. If the charges are upheld, they will represent a remarkable escalation and a dangerous precedent. Ex post facto law is a hallmark of tyranny, as people may be punished at the whim of those in power.
The weaponization of the courts against faith leaders and public servants alike is rapidly dismantling and eroding Western values, including freedom of speech and religious liberty. At the same time, it is chipping away at the cultural, historical, and faith-based traditions of Finland and other nations. Perhaps the Finnish government should look at its own flag, which features the blue Nordic cross, to see a reminder of the country's faith-based heritage.
As egregious as Finland's culture of censorship may be, it is not the only Western nation to inflict dictatorial speech restrictions onto its citizens. Canada's recently unanimously passed law, C-4, prevents its citizens from spreading Biblical views on marriage and sexuality. Canadian parents, faith leaders, and citizens who hold traditional views of marriage and sexuality will now face up to 5 years of jail time for providing spiritual guidance to those seeking counseling.
As a horrific assault on civil rights, Canada's egregious policy directly targets faith and has effectively placed targets on the backs of many of its own citizens. Should practitioners trying to assist those calling for help be thrown into jail for their compassion?
Our own country now faces similar concerns, as an American high school football coach lost his job for praying post-game on the field.
America's bedrock founding of religious freedom, enumerated in the First Amendment, has set a longstanding example for the world. By enabling and allowing Big-Tech oligarchs and bureaucrats to undermine the public by canceling and even criminalizing religious speech and expression, we too will be oppressed. While Canadian and European citizens have long accepted the erosion of their religious values, religion, and culture through tyrannical speech codes, Americans cannot follow suit.
Thankfully, several United States Senators have boldly spoken out to condemn Finland's unmerited, totalitarian government interference. Five Senators are urging the newly confirmed U.S. Ambassador-at-Large to monitor the landmark case closely.
The government cannot and should not have the authority to censor scripture, criminalize deeply held convictions, or nefariously target religious beliefs. Our government leaders were never envisioned to engineer society or adversely constrain American citizens socially. Instead, they were intended to serve in a government "of the people, by the people, and for the people." How can government be "for the people" when it actively targets, silences, and criminalizes its own citizens for their religious beliefs?
Americans, will you fight back to protect your voice, faith, and country? The trends across Western democracies are telling, and it may be too late if action is not taken soon.
Bethany Kozma is Director of the Center for American Values at the America First Policy Institute. She previously served as the Deputy Chief of Staff at USAID during the Trump administration and focused on policies related to international religious freedom and protecting life and family. She also served as an official U.S. Delegate to the United Nations General Assembly and other international fora.
Lauren Baldwin is a Policy Analyst at the Center for American Values at the America First Policy Institute. She previously served in the U.S. House of Representatives as a Legislative Correspondent.