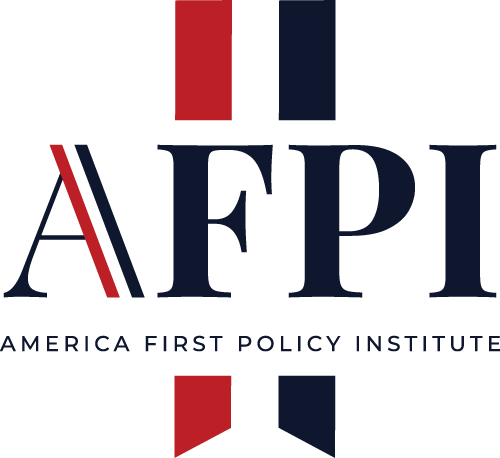 Center for the American Worker
Op-Ed: Biden Has Forgotten America's Rural Workers
August 24, 2022
I recently spent time in Iowa to discuss the state of the American worker. During my time there, it became clear that rural workers who had experienced firsthand so much progress under the low-tax and regulation-cutting policies of the Trump Administration now struggle with new challenges brought about by the stale, big-government approach put forth by the Biden Administration and the current Congress.
While I led the Small Business Administration, we worked closely with the White House not only to support small businesses' operational and growth strategies but also to engage directly with private sector partners to coordinate workforce development opportunities for the men and women of America. Groundbreaking initiatives like the National Council for the American Worker created a public-private partnership called the Pledge to the American Worker, which led to commitments by more than 460 organizations to contribute over 16 million new education and training opportunities for America's workers.
But as I look at things today, I must conclude that the Biden Administration has simply turned its back on our rural communities and their workers. Our rural workers are some of the most resilient in the country, but they have been pushed to their limit as they have been forced to navigate difficult and unsustainable barriers in areas such as manufacturing, energy, and farming. These obstacles are compounded by inflation, which has slammed rural areas with rising gas prices and other staples of life, ultimately impacting their ability to compete in regional and global markets.
Rather than tackling high energy costs by restoring the Trump Administration's pro-American-energy policies, the Biden team is digging its heels in on its climate activist agenda while throwing crumbs to farmers and ranchers in the form of government subsidies for green vehicles even though many rural areas lack the infrastructure to make such vehicles a viable option. In short, now that the Biden Administration's regulatory onslaught has caused prices to rise, their solution is not to reverse that onslaught but rather to couple it with even more government in the form of higher spending. It is just another example of a nearly trillion-dollar law by Liberals who lack any common sense or meaningful thought to support the rural small businesses and their workforce.
Biden's poor policies and overregulation don't stop there. Other examples include his intent to reinstate an Obama-era policy that would remove the jurisdiction of most land water resources from state and local purview and hand it over to the federal government. Better known as the Waters of the United States rule, it was removed by the Trump Administration, but its reinstallation under President Biden's Environmental Protection Agency could lead to 97% of Iowa's water being under the control of the federal government, as was seen during the Obama years. This jurisdictional claim opens the door to systemic regulatory overreach for unwitting violations by hard-working farmers and ranchers, including advancing water quality projects. And speaking of America's farmers and ranchers, the Biden Administration has also called for new taxes that would crush family farms. His initial 2023 FY Budget called for a tax on unrecognized appreciated assets on death, which would force the liquidation of many farms, stunting economic ventures in local areas.
There is, however, much that can be done to empower our rural Americans. For starters, the Biden Administration can follow the Trump Administration's blueprint and unleash American energy production. This will add jobs, lower energy costs, and protect our national security interests by ensuring energy independence. This government can also end its regulatory war on our economy. President Trump's Administration cut eight regulations for each one it adopted. As a country, we saw record highs in economic growth and lows in unemployment and poverty. And this White House can take a lesson from the Trump Administration's Pledge to American Workers and its efforts to upskill and reskill workers, advance apprenticeships, and support technical school education systems, all of which advance opportunities for the rural workforce.
Instead of giving our rural communities the tools they need to advance, the Biden White House has been more focused on catchy names for legislation, like the Inflation Reduction Act, that neither reduces inflation nor provides any actionable support for these hard-working Americans. It is high time the Biden team remembers who built this country into what it is and looks to the effects of the Trump-era policies that will enable a positive future for our citizens and their families.
Read this op-ed on Townhall.
Linda McMahon is originally from New Bern, North Carolina, and serves as Chair of the Board and Chair of the Center for the American Worker for AFPI, McMahon served in President Donald Trump's Cabinet as Administrator of the Small Business Administration.